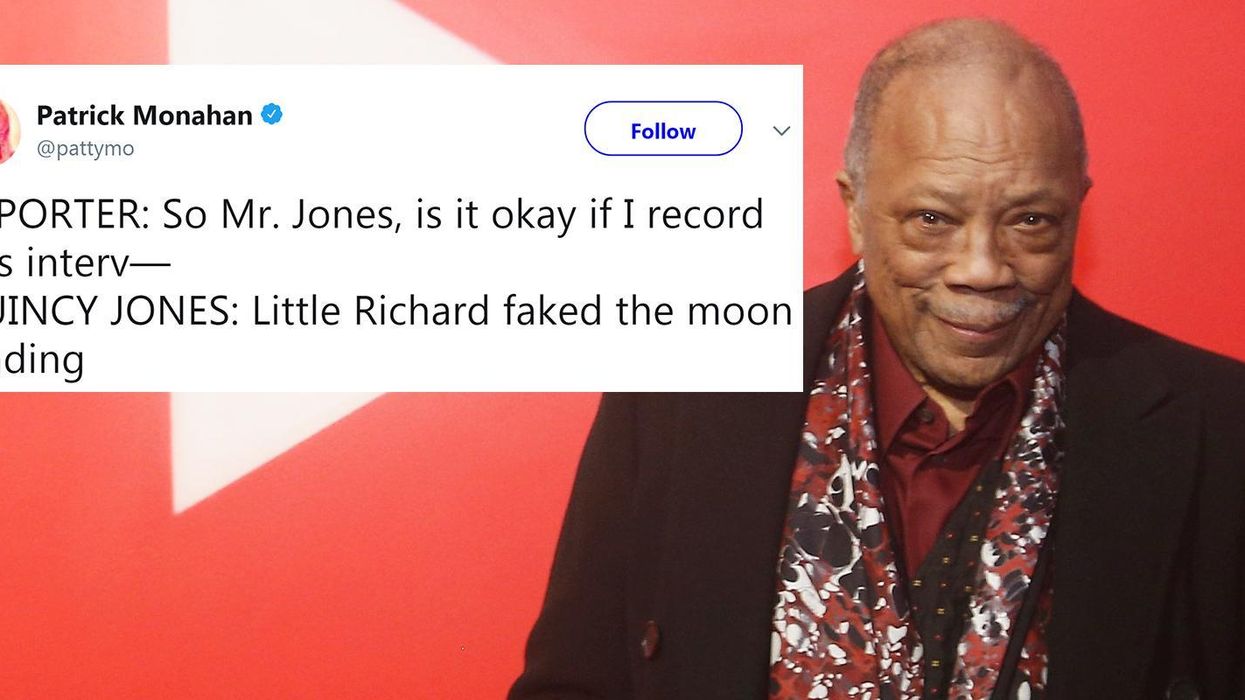 Getty Images
Music mogul and all-round legend Quincy Jones had produced some hits in his time.
Michael Jackson's Thriller, for one. Off the Wall is another. And then there's his work with Frank Sinatra, Donna Summer, Little Richard and Ray Charles.
But perhaps his biggest contribution to pop culture, mankind and – let's be honest – art is undoubtedly his recent press tour, which includes interviews with Vulture and GQ magazines.
In the interview, he produces some of the most incredible quotes in the history of journalism, if not the printing press, such as this revelation about who killed John F Kennedy:
I know too much, man. Who killed Kennedy? Sam Giancana. The connection was there between Sinatra and the Mafia and Kennedy. Joe Kennedy. He was a bad man. He came to Frank to have him talk to Giancana about getting votes.
And on Marlon Brando, he said:
Brando used to go cha-cha dancing with us. He could dance his ass off. He was the most charming motherf***er you ever met.

He'd f**k anything. Anything! He'd f**k a mailbox. James Baldwin. Richard Pryor. Marvin Gaye.

He did not give a f**k! You like Brazilian music?
And when asked what his greatest musical innovation is, he simply replies:
Everything I've done.
Throughout the interview, Jones also repeatedly tries to change the subject by asking the interviewer personal questions, like where they're from and what their star sign is.
And another favourite trait of his is telling the interviewer that he can't talk about something in public. And then going on to talk about it.
It's already become the thing of legend just a day after publication. So it seems inevitable that it would become a meme. And we've rounded up the best of the best.
At this point, we're not even sure where Quincy ends and the meme begins... Enjoy.
In 2018, Quincy Jones isn't just the interview subject we all deserve. He's the interview subject we all need.