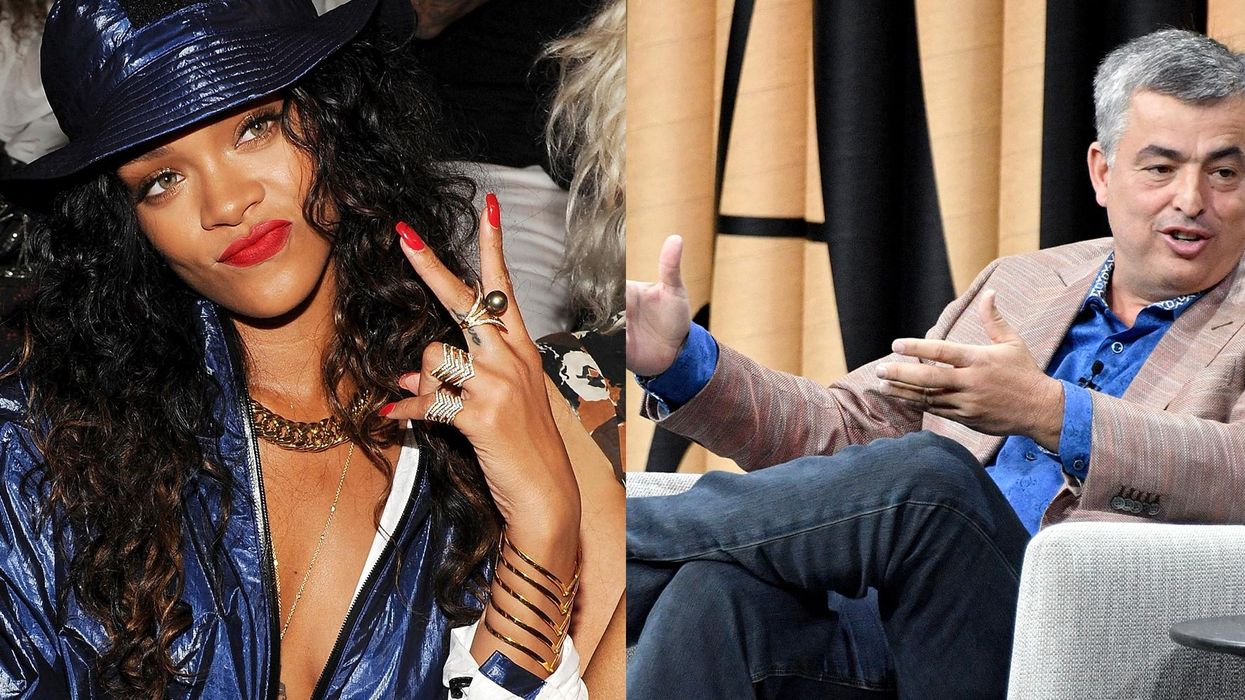 LEFT: CRAIG BARRITT/GETTY IMAGES RIGHT: MIKE WINDLE/GETTY IMAGES FOR VANITY FAIR
Eddy Cue, Apple's senior vice-president, appeared to shout at popstar Rihanna during a basketball game on Thursday night.
In videos shared widely on Twitter, Rihanna who's sat courtside, gets up a bows at basketball player LeBron James.
The game was the finals of the National Basketball Association (NBA), where the Golden State Warriors defeated the Cleveland Cavaliers.
After Rihanna bows, it appeared that the Apple exec tells her to "sit down".
Cue has denied shouting at the singer, and instead said he was shouting at someone else called Marissa.
Nonetheless, Rihanna fans have gone on the attack saying they'll cancel their Apple Music subscriptions.
Others have just used it to make great Rihanna puns.
Whether Cue was talking to her or not, the lesson here is never mess with Rihanna.