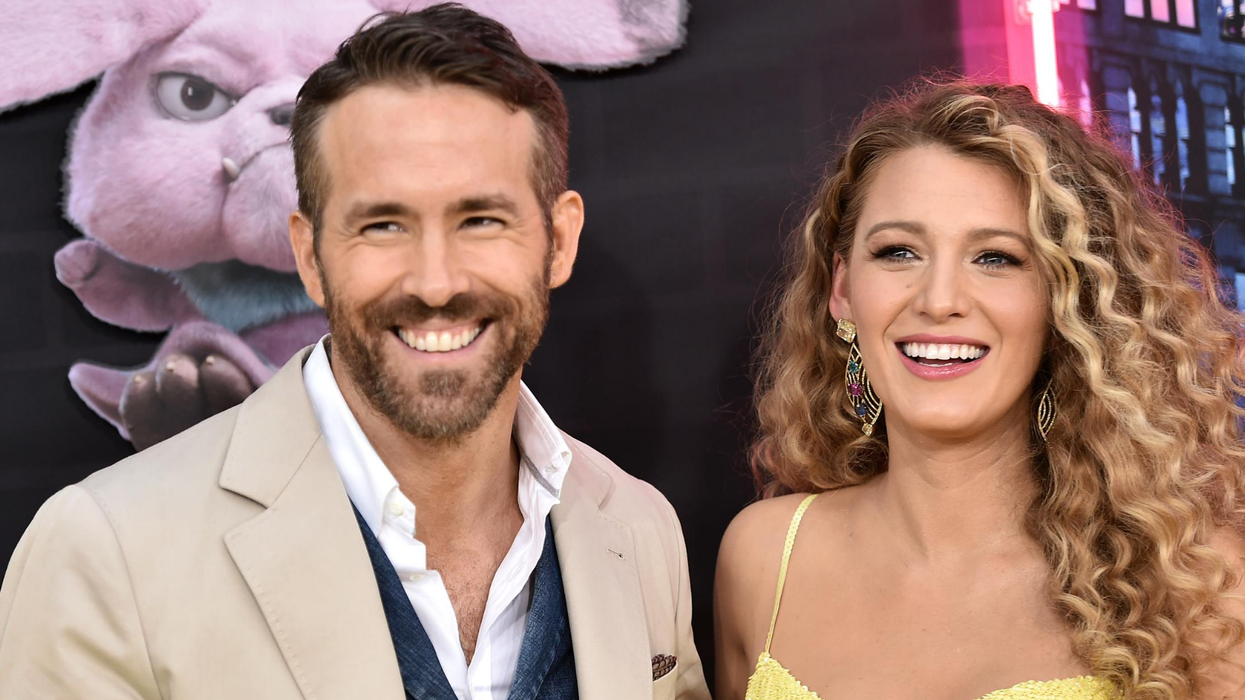 Getty
Hollywood's most wholesome couple, Blake Lively and Ryan Reynolds, celebrated the latter's first time voting as a US citizen yesterday with a seemingly normal Instagram post.
The actor expressed his excitement over voting in a sincere but funny post, writing:
This is my first time voting in America. I'd like to thank my wife Blake for making my first time so gentle and loving. It was super scary at first, then exciting and now I'm a little tired. But proud.
It was all very cute. But the momentous occasion was eclipsed by his wife's doodling skills and a hilarious scandal that rocked the Internet.
It all started with Lively's respective Instagram post.
"It was Ryan's first time," she wrote, poking fun at her husband. "He was understandably scared. It all happened so fast. Like, REALLY fast. He wept. I pretended to weep. Then he called all his [friends]."
Then people started noticing there was something noticeably off about Lively's heels.
Upon closer inspection, they were clearly drawn on.
Plus, she doubled down and tagged fashion designer Christian Louboutin.
In classic Ryan Reynolds fashion, the actor got in on the joke and trolled his wife, resharing the photo on his Instagram story with a pair of fake boots.
Give credit where it's due: his shoe drawing skills might just be as good as his wife's.
But Lively was having none of it and replied: "I don't see the issue." She also offered her expert designing services to Louboutin as a "barefoot iPhone doodler with vast experience" available.
Finally, Lively explained the reasoning behind the drawn on Louboutins, saying that she exercised both her "right to vote" and her right "to not wear shoes that ruined my outfit."
Her dedication to voting in style is inspirational – and so is her husband's dedication to trolling.