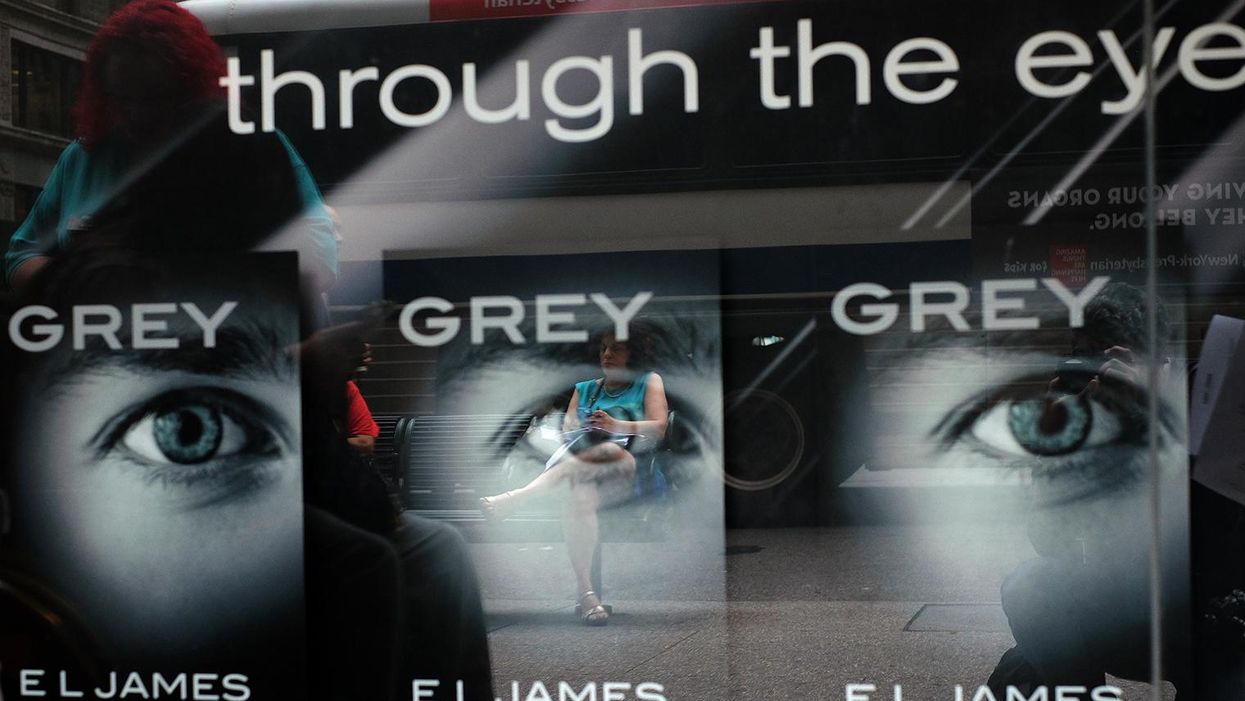 The first reviews of EL James's retelling of the Fifty Shades story through Christian's eyes are in - and the critics have given it a spanking.
Grey has been described as, alternatively, "Mr Darcy with nipple clamps", a "creepy beyond belief" and (our favourite) a "boring dork with mommy issues". Here are the best worst reviews:
Christian is an egotistical, obsessive-compulsive, creepy stalker lusting after a college-aged girl.
Grey, the fourth book from EL James, is about as sexy as a misery memoir and as arousing as the diary of a sex offender.... Here the look is that of a desperate sexual predator. Within moments of meeting Miss Steele, Grey has decided he needs to "fetter, f--- and flog" her; he then imagines what it would be like to shove some peeled ginger root up her behind.