Its first episode recently turned 20, it has just launched on Netflix USA, and it's barely been off E4 in the last decade.
Now designer Michelle Rial has created these glorious Friends-inspired charts for San Francisco based website The Bold Italic, featuring a timeline of hairstyles, syllable emphasis and the all-important plot overlap venn diagram.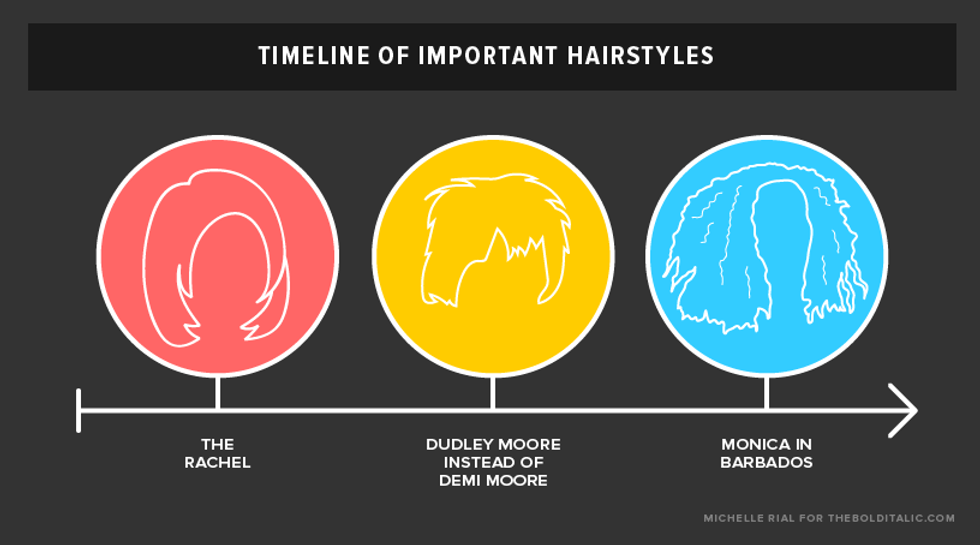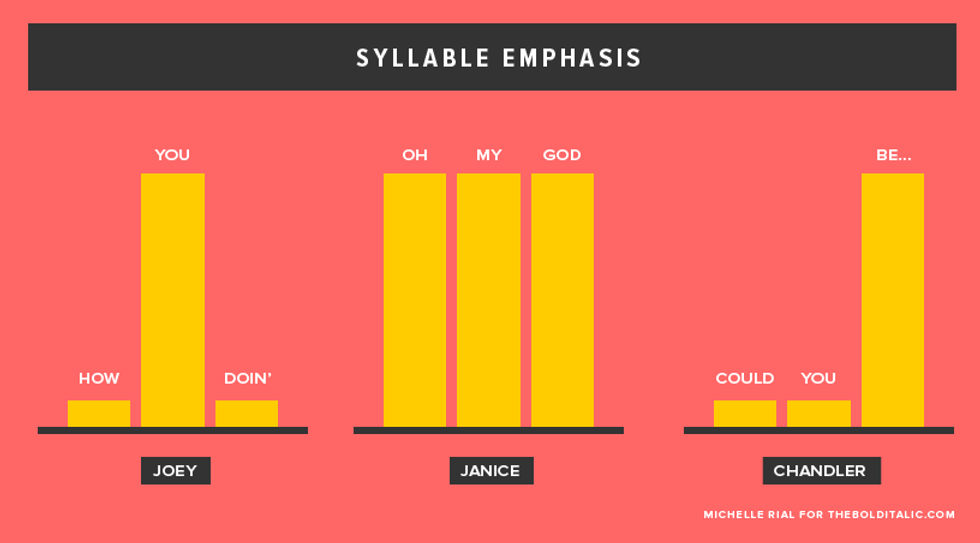 The above is just a selection of Rial's charts, you can see more here.
More: All ten series of Friends explained in under three minutes