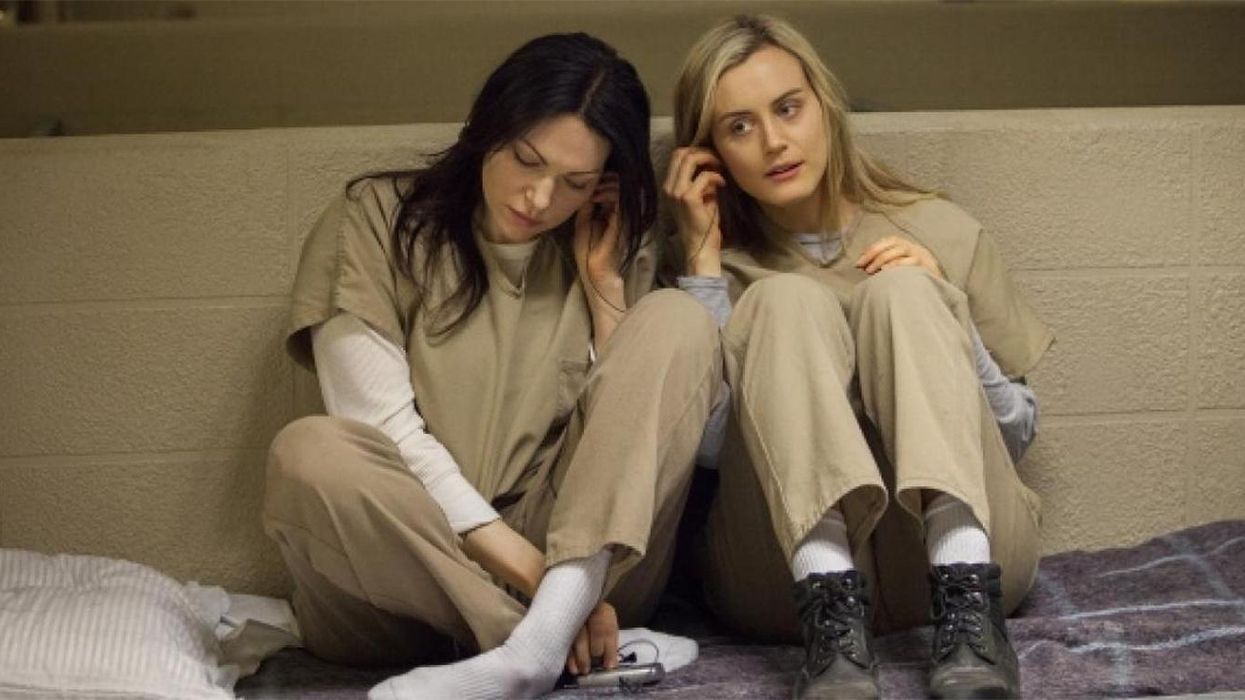 Even for those still on a Netflix binge on season three of Orange is the New Black, we don't think it's a huge spoiler to say Piper and Alex have sex. A lot.
But for those who don't want anything spoiled at all, look away now...
Still here? Apparently those violent sex scenes in the first few episodes of the new season were as painful as they looked.
"I got scratched," Taylor Shilling, who plays Piper, told Cosmopolitan. "I had to take my shirt off and there was my prison tag. I gouged my chin with the tag."
"Doing a sex scene and then your tag cuts your face, it's kind of funny," Laura Prepon, who plays Alex, added in a separate interview with the magazine.
As for for scenes themselves? Prepon, who spoke to Cosmopolitan alongside Laverne Cox (who plays Sophia) says "it's interesting, I hope the fans like it". "I think they will," Cox tells her. "I can't wait to see it".
Watch their video interviews with Cosmopolitan below: