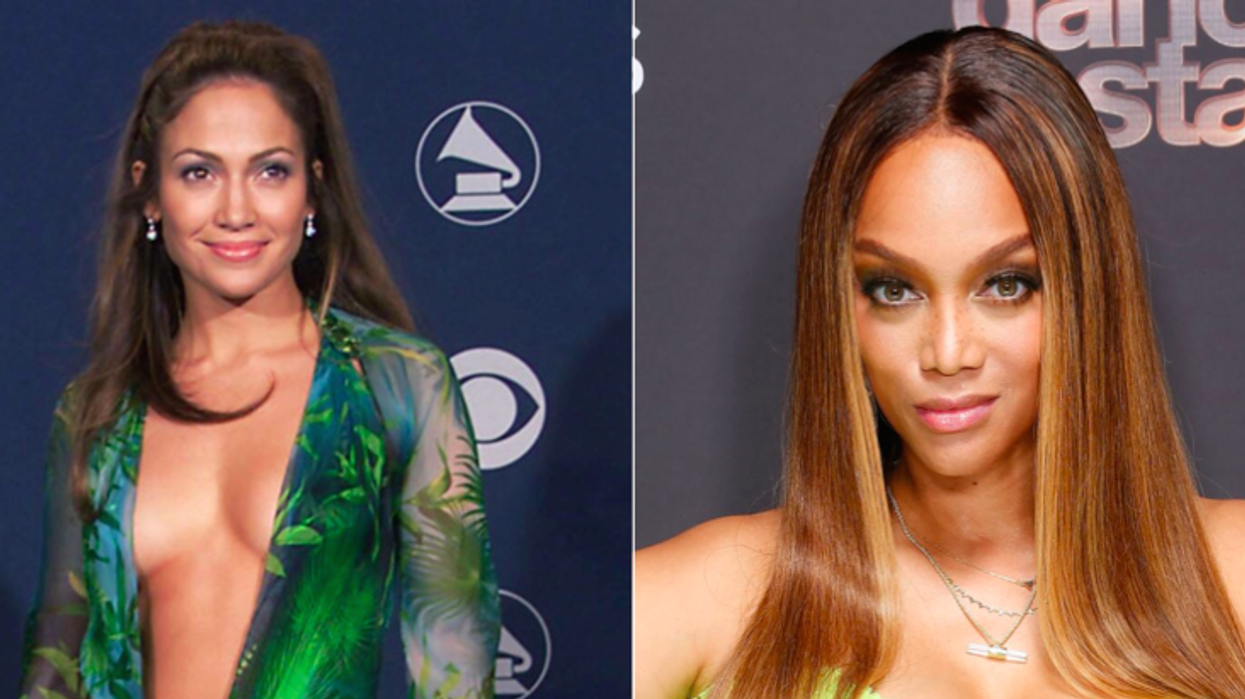 Getty
Supermodel and Dancing with the Stars host Tyra Banks paid homage to Jennifer Lopez on the show's "Icon's Night" by recreating the singer's iconic green Versace dress.
But in the era of constant outrage, some fans somehow managed to find the dress... offensive?
Ahead of Monday night's show, Banks shared a preview of her outfit on her Instagram Stories: "A little outfit hint for y'all…" the supermodel wrote. In a second clip, Banks could be seen walking in the dress inspired by the Lopez's gown.
So what's the problem?
Many didn't perceive it as a good representation of the original dress. One Twitter user called the tribute "a nightmare version of JLo", which seems very harsh.
Some went even as far as to accuse the former model of "disrespect".
Over the years, many celebrities have worn replicas or copies of Lopez's iconic 2000 Grammy Awards dress.
In fact, the Versace gown has become a popular Halloween costume among celebrities
It even has its own Wikipedia page because of its impact on popular culture.
Thankfully, others were more positive about Tyra's interpretation.
A fan wrote on social media, "OMG Tyra looks great" and "Love that dress!"
Even Lopez herself couldn't resist wearing an updated version of the dress in September 2019, and it seems that the trend for recreating the look is only growing with time.