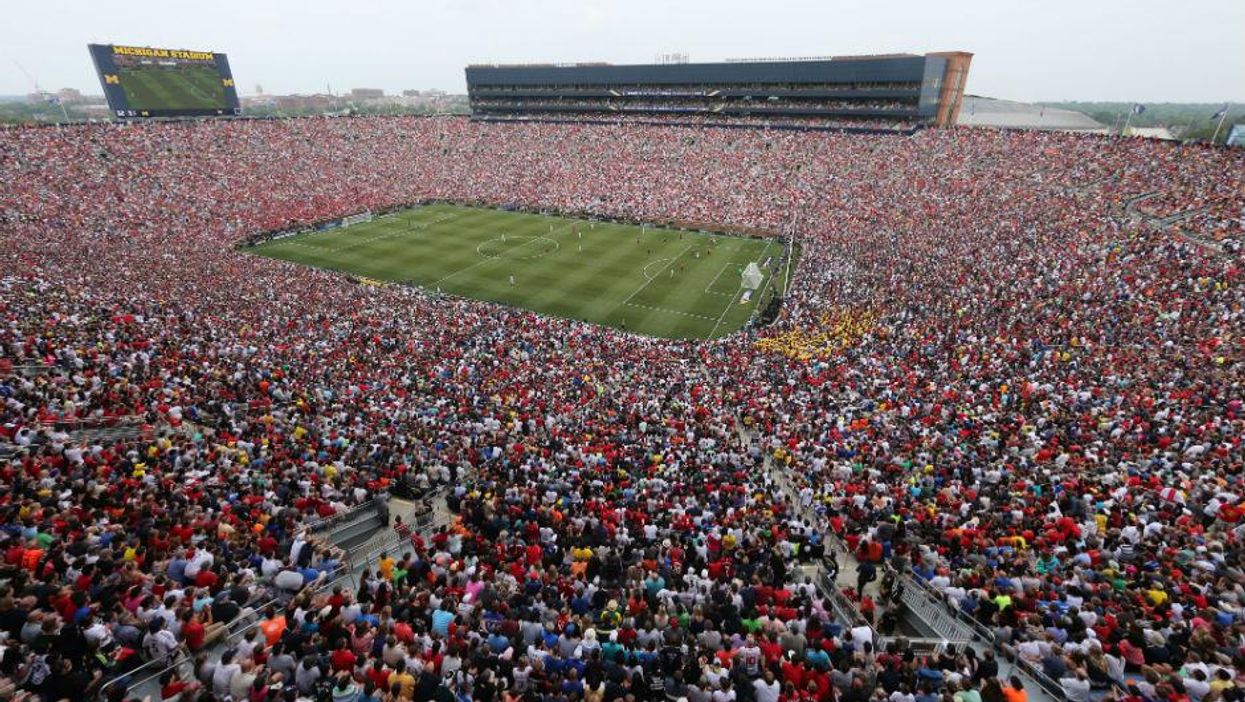 After a summer where the US team performed so valiantly, Tim Howard became a national sporting icon and record numbers of fans tuned in to see team USA's World Cup matches, it's fair to say America has finally fallen for the beautiful game.
As if we needed further proof, a US record 109,318 fans turned out at Michigan Stadium to watch a friendly (!?!) between Manchester United and Real Madrid last night.
Either that, or they all turned up just to see this guy...
Match report: Ashley Young the star as Louis van Gaal's men beat European champions