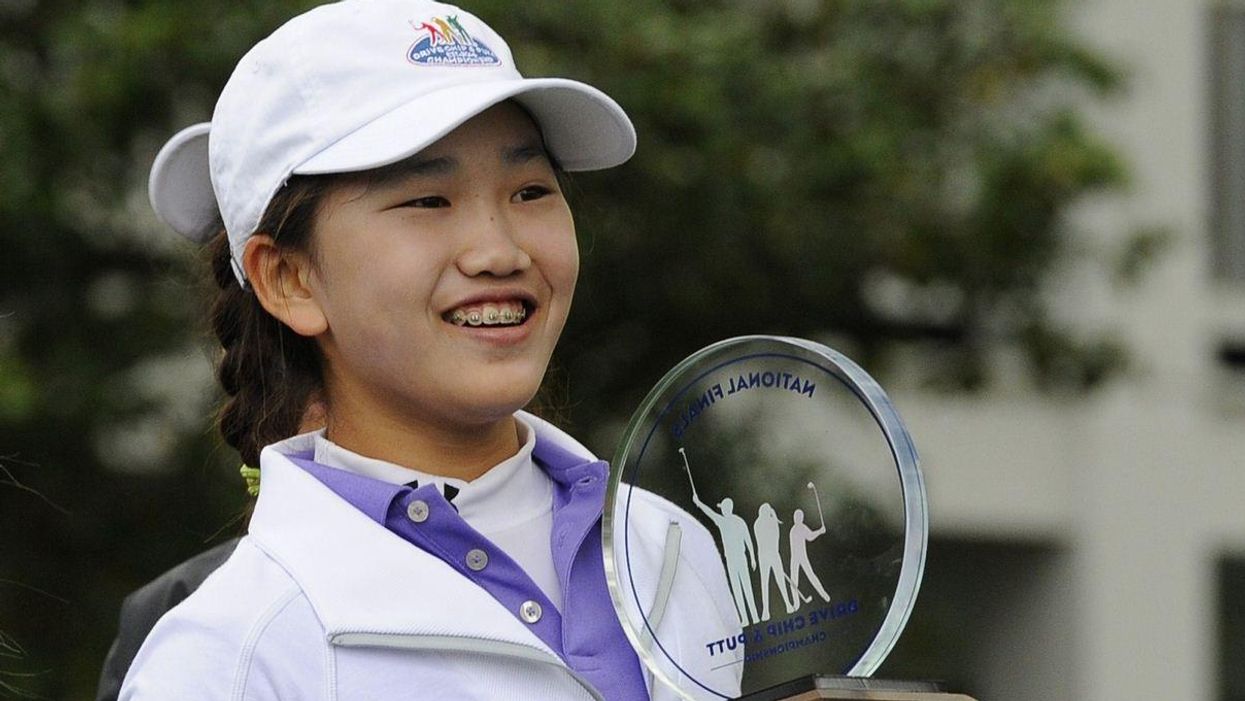 (Picture: Getty)
Lucy Li has officially become the youngest player to qualify for the US Women's Open. The 11-year-old Californian shot rounds of 74 and 68 to defeat the field by seven strokes, securing herself a spot in next month's tournament.
Wow, talk about above par!
Li beat the previous mark held by fellow American Lexi Thompson, who qualified for the 2007 championship aged 12.
In April, Li triumphed in her age group section of the inaugural Drive, Chip and Putt Championship at the Augusta National golf club in Georgia and now she will head to Pinehurst, North Carolina, to compete in the Women's Open, which will take place over four days next month.
Is she even old enough to drive a golf buggy?
Li won't be the youngest to compete at the tournament - that record is still held by Beverly Klass, who competed in 1967 aged 10. In 2001, Michelle Wie, from Hawaii, shot to stardom at the same age as Li.
Now 24, Wie is moderately successful, but her achievements have not met the huge expectations the public had of the child prodigy.
Too much too young?
(Picture: AP)
It is possible that the pressure and excitement surrounding her early accomplishments impaired her progress. Similarly, Guan Tianlang of China participated in the 2013 Masters aged 14.
His father subsequently expressed his regret that his son had been propelled into the spotlight at such a young age. "Suddenly, we had the world's media on our doorstep," he said. "They followed him to school and back. They all wanted to know more about him."
That doesn't bode well for Li…
Tiger Woods didn't play in a professional event until after he turned 16 and didn't give up his amateur status until he reached 20.
Only time will tell how this young golfer will progress. For now the sporting world is in awe of her talent.