In an under-14 match between two of Uruguay's biggest clubs, a young goalkeeper apparently decided his attacking teammates were not doing their bit.
Almost as if controlled by a teenager on a PlayStation, Nacional's Guillermo Centurion caught the ball from an opposition corner, dropped it at the edge of the box, ran the length of the pitch, rounded the other team's 'keeper and passed the ball into an empty net.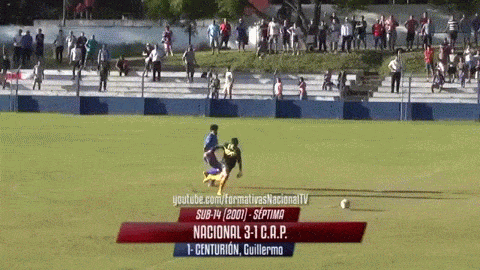 The move came at the end of the match against Penarol, in what is dubbed Uruguay's Clasico, with the visitors trailing 2-1 and thus pushing all their players up for the corner.
You can watch his incredible goal below:
More: This footballer scored the ultimate 'troll goal' and his opponents were quite furious