content.jwplatform.com
What's the weirdest thing you could imagine Jack Grealish posting on Instagram? Whatever you're imagining, it's probably not as weird as this.
The Manchester City footballer shared an 'x-rated' image of his teammate Nathan Ake. Only, it was a very different side of Ake than we're used to seeing.
What was it? Well, there's no way of saying this other than 'Nathan Ake with t**s'.
It wasn't long before the image was deleted, probably for the best, but fans were still shocked to see it before it was taken down.
Sign up to our new free Indy100 weekly newsletter
The post showed a mug Grealish had bought which featured a bizarre drawing of the footballer with breasts.
"What a cup of tea and what a mug" Grealish wrote, tagging Ake in the post.
Fans weren't expecting to see the post on Instagram jackgrealish/Instagram
The picture was quickly deleted, but not before fans were able to take screenshots which have since gone viral.
The mug comes from the company Footballers With T**s, who posted about the Grealish order on Twitter: "A lot of people are assuming the story was deleted because of "wokeness" but I haven't seen a single complaint.
"I asked Jack if he would post something but never expected anything. I was just buzzing about the order. In hindsight that put him in a tough position because footballers don't generally go around posting t**s on the TL.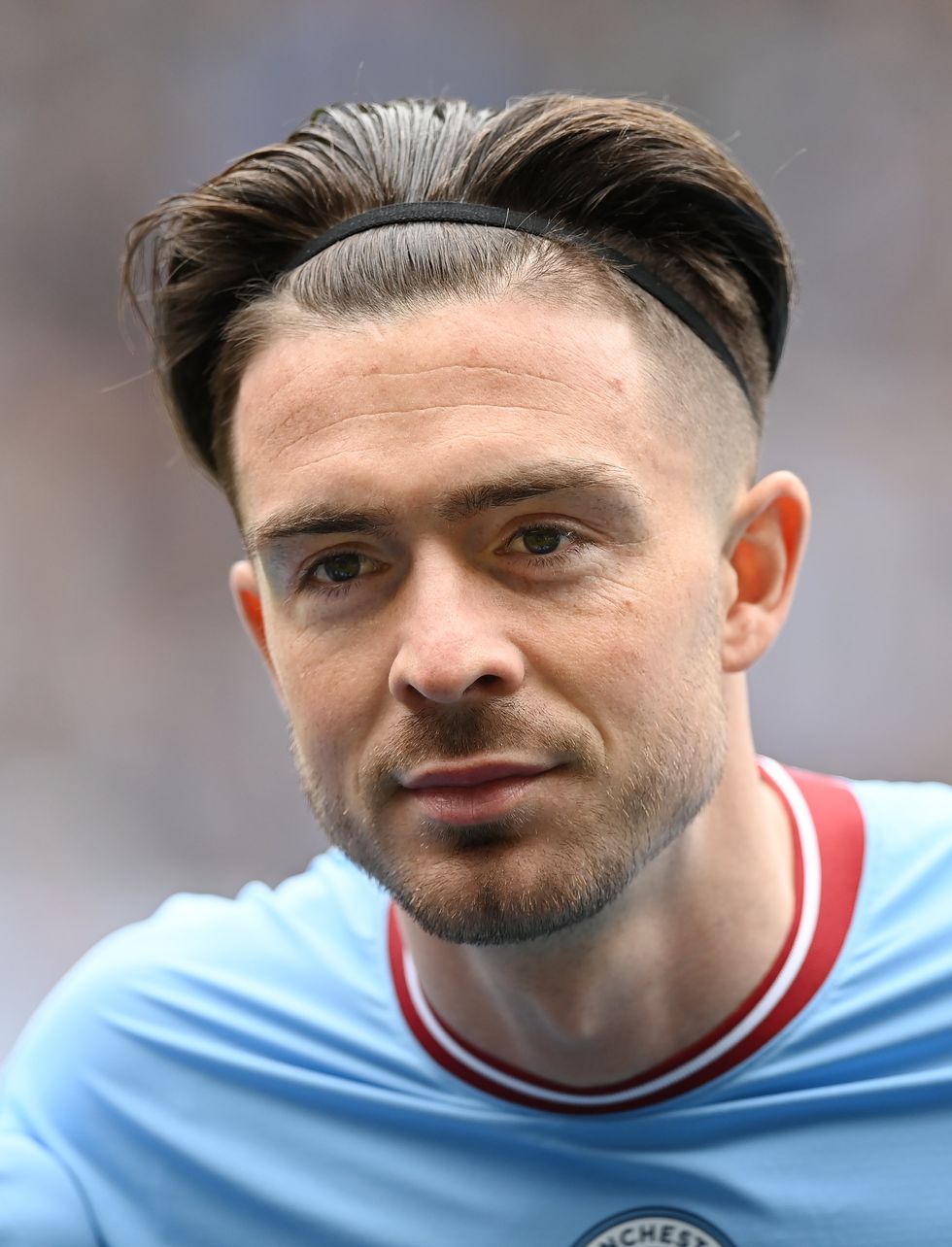 Looks like Grealish is a fan of the novelty mugs Michael Regan/Getty Images
"I imagine he either a) posted on stories for a bit so it wasn't permanent but still helped us out, or b) Instagram took it down for policy violation.
"Though there's always c) he got a frantic call from the club press officer, asking if he'd lost his f***ing mind"
Just another weird and wonderful day in the life of Jack Grealish, we guess.
Have your say in our news democracy. Click the upvote icon at the top of the page to help raise this article through the indy100 rankings.