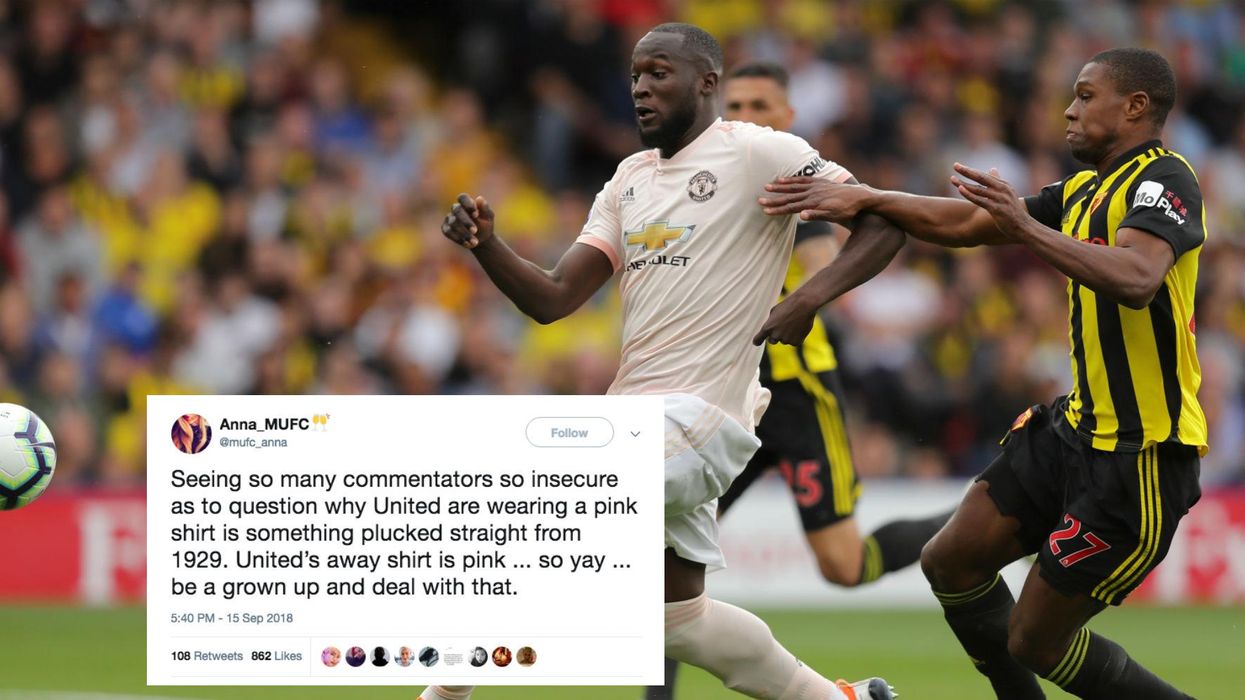 After weeks of speculation, this weekend saw Manchester United officially unveil its brand new pale pink – or 'ice pink', according to the club – away kit.
The new hue was chosen to pay tribute to Football Pink, a weekly sports paper formerly published by Manchester Evening News. Founded in 1904, the paper went on to run successfully for more than a century before finally ceasing publication in 2007.
Despite the message behind the kit, the internet has been seriously divided.
Headlines have described the team as 'pretty in pink', but some social media users disagree: some have said it looks more like a laundry mistake than a style statement.
Former pro footballer Martin Keown also recently made some controversial comments which some users have homed in on.
It only takes a scroll through tweets describing the players as 'strong' and praising them as 'real men' to see that the feminine connotations of pink still linger, yet this conversation seems to be the elephant in the room.
It's important to change this.
There's a well-documented climate of homophobia within football and within sports more generally, and it's one which has driven several LGBT+-friendly initiatives such as Stonewall's Rainbow Laces. Currently there are no openly gay footballers in the Premier League –this despite the fact that more people openly identifying as LGBT+ than ever before.
Luckily, some Twitter users were willing to engage with this conversation as opposed to arguing that the new pink kit has nothing to do with politics. (It does.)
These conversations are relevant; a pink kit is hardly smashing the gender binary, but players proudly wearing a 'feminine' kit sends a statement that masculinity isn't as rigid as we think.