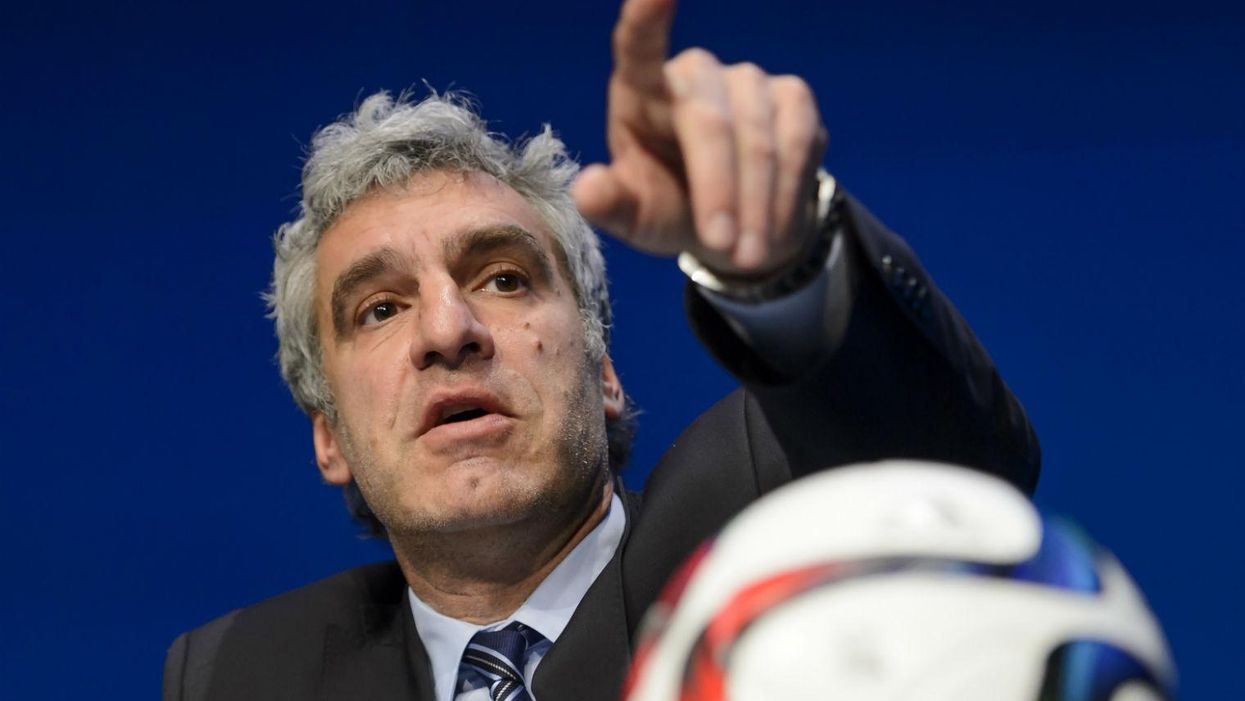 Following the arrests of six senior officials on suspicion of corruption, Fifa's director of communications Walter de Gregorio gave a press conference on Wednesday morning.
Far from admitting that two criminal investigations into "rampant, systemic, and deep-rooted" corruption were a damning indictment on the organisation or its president, De Gregorio seemed upbeat.
Here are 10 of the most bizarre quotes he gave, and two other statements from those involved:
1.
In this case, Fifa is the damaged party... it is a difficult moment for us.
2.
This for Fifa is good, it's not good in terms of image, it's not good in terms of reputation, but in terms of cleaning up this is good.
3.
This is good. It confirms we are on the right track... but it hurts.
4.
We were as surprised as you guys were.
5.
The president [Sepp Blatter] is not involved, but how can you say whatsoever he has to step down. He is the president and in two days there are elections. If the 209 members re-elect him then he is the president for the next four years.
6.
First of all [Blatter] is focused on congress, let's just say the stress factor is a little higher today than yesterday. But he is quite relaxed, he knows and it has been confirmed today that he is not involved.
7.
The president is not involved, so how can you say he has to step down? He was not involved.
8.
[Blatter]'s not dancing in his office. He's very calm, he sees what happened, he's fully cooperative with everybody. He's not kind of a happy man today and says 'wow, wow, that's really cool, what happens here' but he knows that this is the consequence of what we initiated. It's a surprise it happened today but it's not a surprise it happened.
9.
Russia and Qatar will be played. That, today, is a fact.
10.
[The officials] arrested have not been convicted yet so how can we suspend them?

There are procedures but you can't expect that at 6am when the attorney general turns up we just suspend them. We're talking about something that started five hours ago, we're still finding out information.

To expect now that at such short notice we would suspend people on no evidence.
11.
Following the press conference, Fifa released a statement reflecting De Gregorio's words, explaining that it was pleased the investigations were taking place:
Fifa welcomes actions that can help contribute to rooting out any wrongdoing in football… We are pleased to see that the investigation is being energetically pursued for the good of football and believe that it will help to reinforce measures that Fifa has already taken.
12.
And then Jack Warner, the former head of Concacaf and one of those indited by the US authorities, released the following statement:
The people of Trinidad and Tobago will know that I quit Fifa and international football more than four years ago and that over the past several years I have recommitted my life to the work of improving the lot of every citizen of every creed and race in this nation. This is where I have let my bucket down.

I have fought fearlessly against all forms of injustice and corruption.