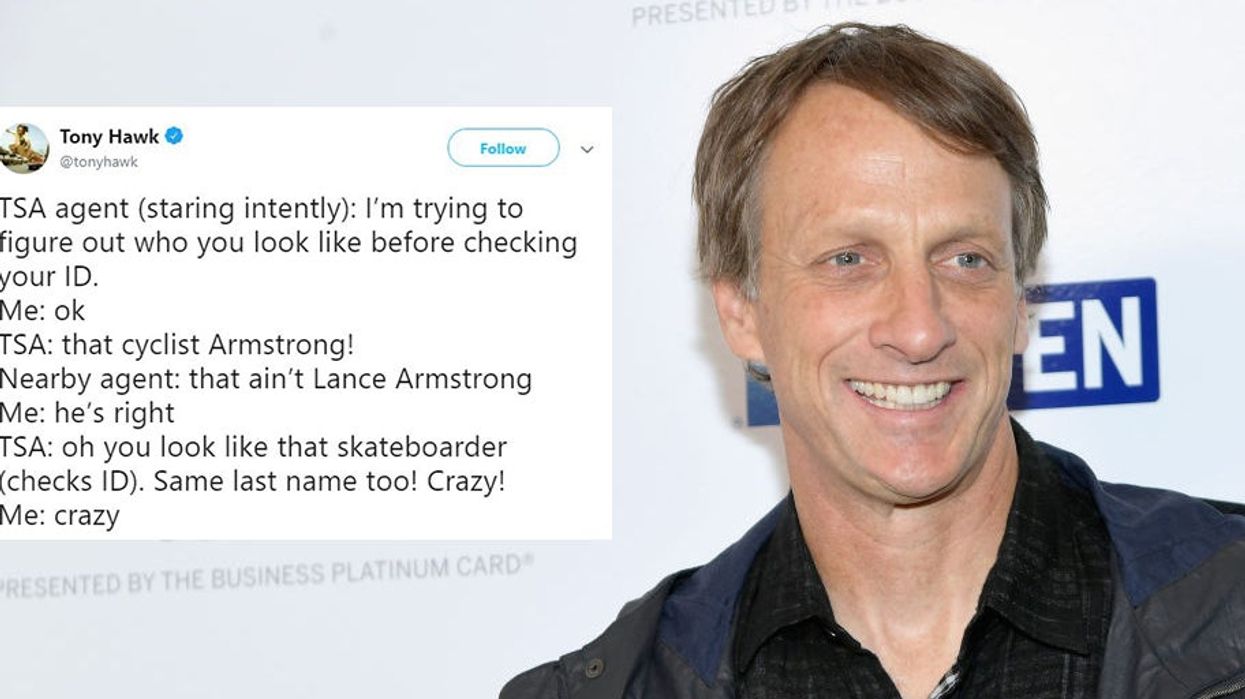 Mike Coppola/Getty Images/Twitter
Imagine being a legend and an innovator in your chosen field, having your own clothing brand and a whole series of video games with your name attached to them.
That's exactly what skateboarding icon Tony Hawk can say about his career but despite being famous for over 30 years people still fail to recognise him.
The 50-year-old who is considered to be one of the most important figures in the history of skateboarding still carries a deck with him wherever he goes but it isn't improving his recognition on the streets.
For years now, Hawk has been tweeting every time someone doesn't recognise him despite his fame and to be honest, we kinda feel sorry for him.
One of the earliest examples of this appears to have occurred in 2009.
It continued right through the early part of this decade.
Sadly for Tony, this doesn't appear to have improved over time and judging by tweets from the last year or so, it seems to have gotten worse.
Although this is obviously quite unfortunate for Tony but it's also quite funny and the Internet has found more than a few ways to make jokes out of this continuing situation.
HT Lad Bible