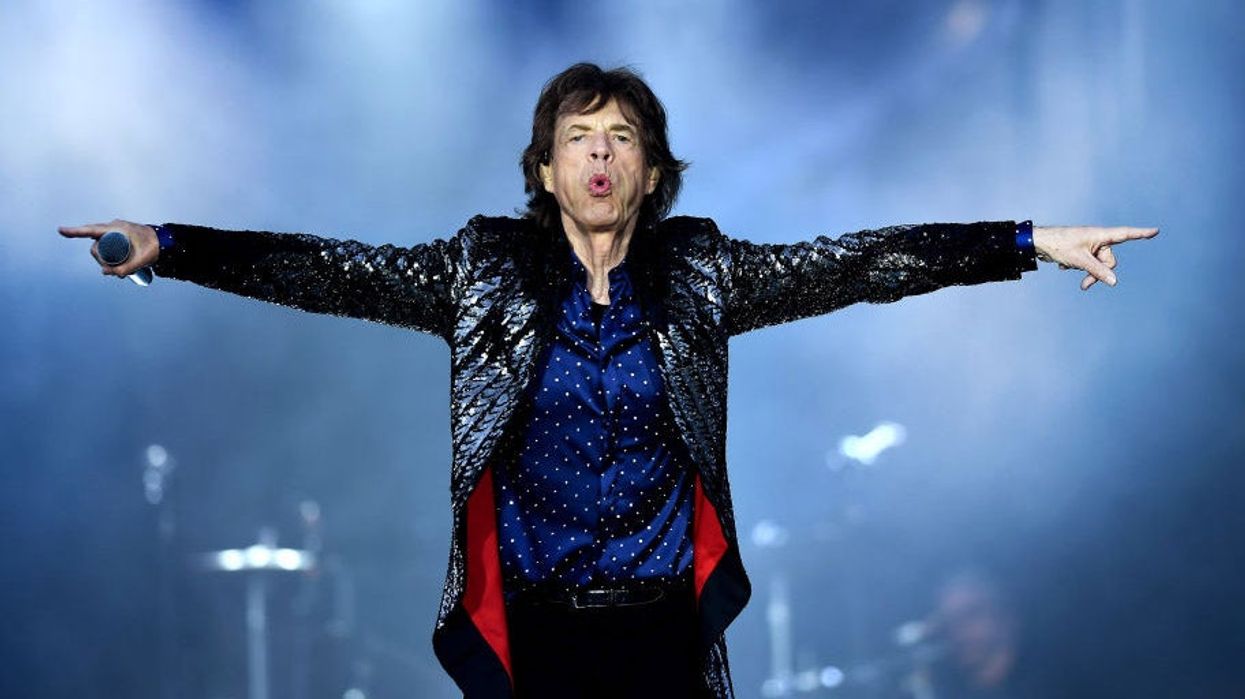 Charles McQuillan/Getty Images
For years the soundtrack to England games was '(I Can't Get No) Satisfaction' but now it's more like 'It's Only Coming Home But I Like It'.
The efforts of Gareth Southgate's men in Russia this year have been something truly magical and have united a nation behind a team like never before.
Sadly it wasn't meant to be as the Three Lions crashed out in the semi-finals losing 2-1 to Croatia on Sunday night.
Tactically England suffered as they came up against an overall stronger side in Croatia but was there something else at play?
Rolling Stones frontman Mick Jagger was inside the Luzhniki Stadium in Moscow to witness the game but we're starting to think that someone should put a restraining order on him from England matches.
C'mon England 🏴󠁧󠁢󠁥󠁮󠁧󠁿 https://t.co/LeDnd4EAXa

— Mick Jagger (@Mick Jagger) 1531331907
This isn't the first time that Jagger has either attended an England World Cup match or predicted a win only for it to go horribly wrong.
In 2014 ahead of England's first World Cup game in Brazil against Italy, he wished them luck.
England's first game tonight, wishing them the best of luck - go England !! #ENG #WorldCup

— Mick Jagger (@Mick Jagger) 1402767300
They lost 2-1.
A few days later he tried the trick again stating 'this is the one to win' ahead of their second group game against Uruguay.
Let's go England! This is the one to win!! #WorldCup #ENG

— Mick Jagger (@Mick Jagger) 1403202599
They lost 2-1 and were eliminated from the tournament.
Four years previous to that he was in South Africa to see England humbled 4-1 by Germany in the last 16.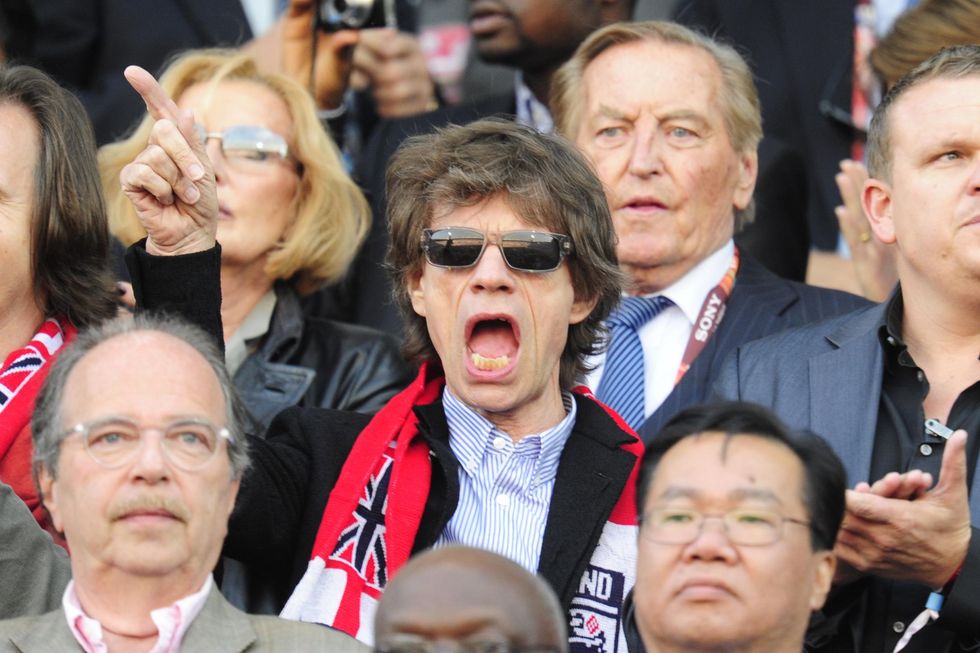 Picture: JOHN MACDOUGALL/AFP/Getty Images
Way back in 1998 he was in the stands in Saint-Etienne to see England put in a valiant performance against Argentina.
They drew 2-2 but eventually lost on penalties.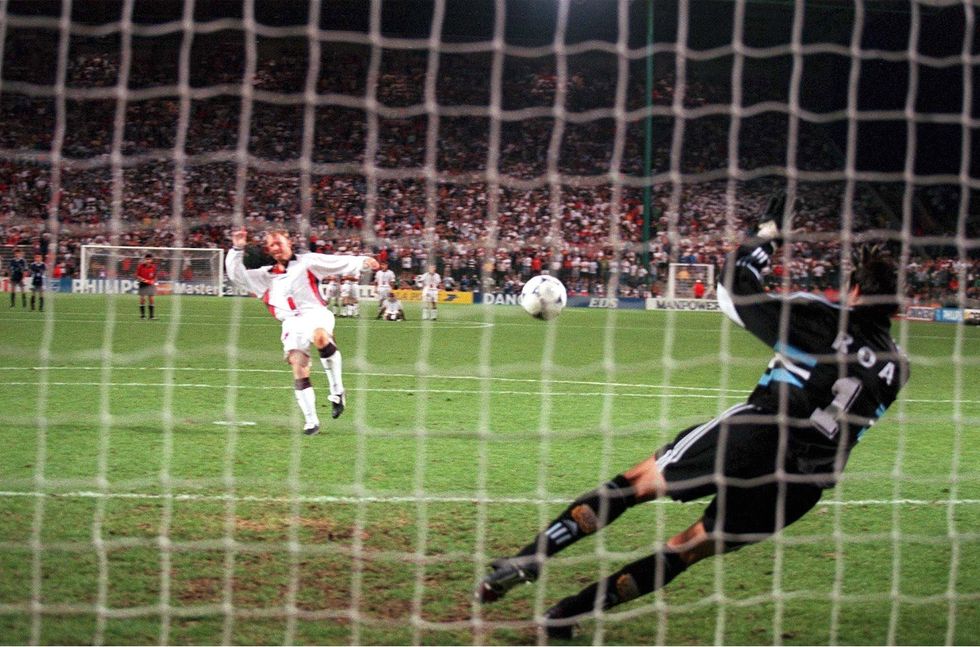 Picture: Alexander Hassenstein/Bongarts/Getty Images
So that's at least three huge England matches in 20 years that the snake-hipped rock star attended only for the team to come up short.
Yet it appears that seeing England lose is something that Jagger finds as hard to accept as the rest of us.
In 2017 he released a song called 'England Lost' which was more about Brexit but the title was a clear nod to football.
It's not just England who suffer at football when Jagger starts throwing his side behind football teams.
In 2014, at a show in Rome, he predicted that Italy would beat Uruguay.
Italy lost 1-0.
Picture: Julian Finney/Getty Images
Prior to that, he said that Portugal would win the 2014 World Cup at a show in Lisbon.
They were eliminated in the group stages.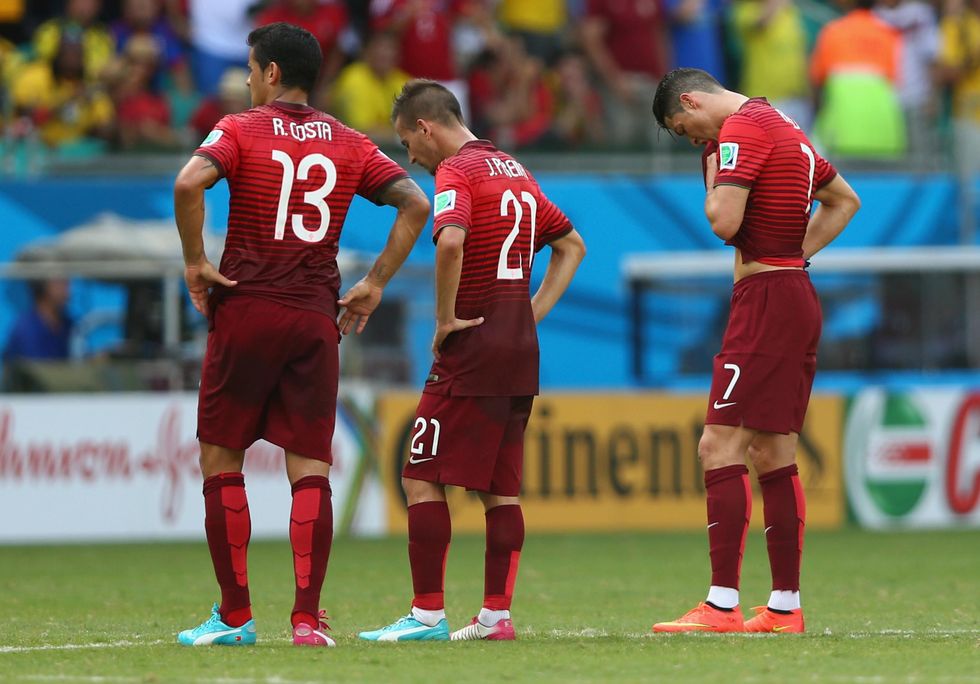 Picture: Clive Brunskill/Getty Images
Then he decided to actually travel out to Brazil to see the host's semi-final tie with Germany.
He attended with his half-Brazilian son Lucas and obviously threw his support behind The Selecao.
They lost 7-1.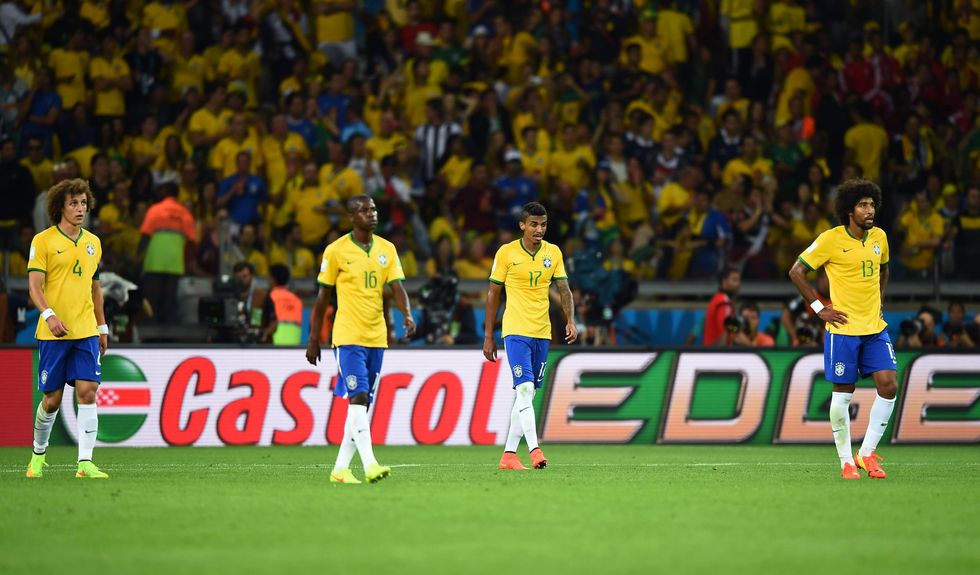 Picture: Laurence Griffiths/Getty Images
At South Africa 2010 he sat alongside President Bill Clinton for the USA's last 16 match against Ghana.
The US lost 2-1.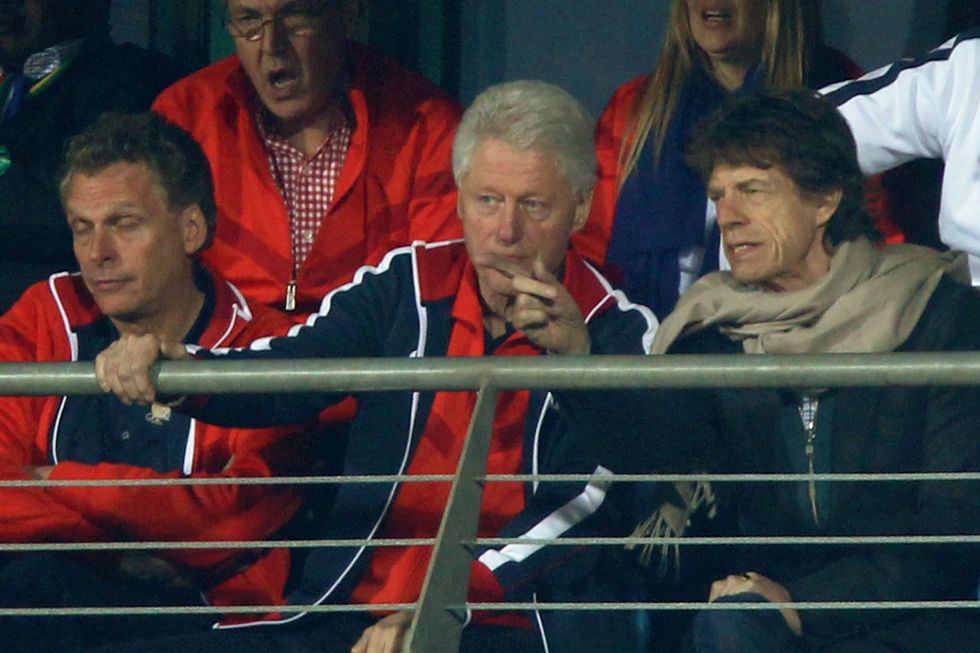 Picture: Ian Walton/Getty Images
Despite this, it seems 'Wild Horses' can't keep him away from football games and we imagine he'll be at this Sunday's final between France and Croatia.
Look, Mick, 'You Can't Always Get What You Want.' So, please be considerate the next time you think about watching a football game.
Yours sincerely,
Football fans everywhere.
HT Billboard