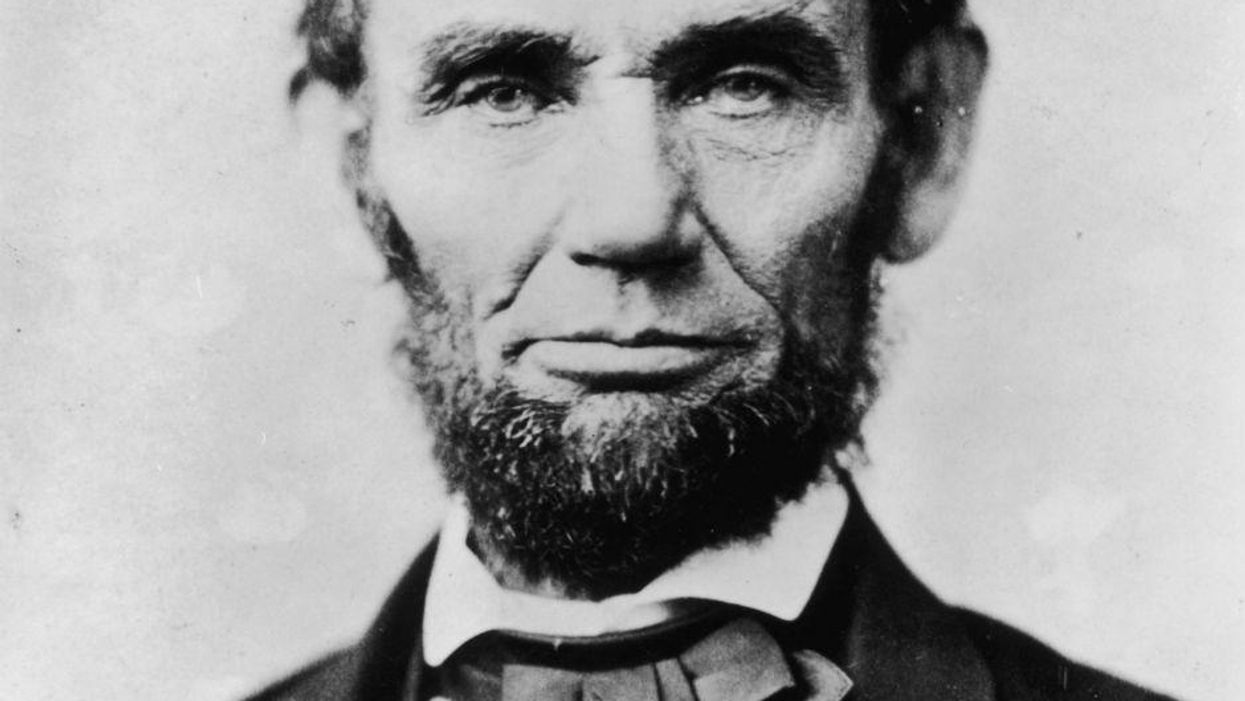 A lock of Abraham Lincoln's hair has fetched $25,000 at an auction in Dallas.
Sold as part of a memorabilia auction which raised over $800,00 in total, the hair had been removed by Surgeon General Joseph Barnes shortly after Lincoln's assassination on 14 April 1865.
Here are another fifteen weird, wonderful and sometimes not very attractive items that people have put up for auction:
1. New Zealand
Yep, the whole thing. In May 2006, an Australian man tried to auction off the country of New Zealand at a starting price of A$0.01. After 22 bids the price had risen to A$3,000 before eBay closed the auction.
Although it was assumed to be a joke, Winston Peters, New Zealand's Foreign Minister at the time, said: "I don't think it's funny. I think that kind of stupidity, I'll leave to the tabloid media."
2. JD Salinger's toilet
In August 2010, a toilet purportedly owned by the literary giant was listed on eBay for $1m (£644,000).
The vendor said he obtained the "used toilet commode" from a couple who now own the writer's former home, although the listing indicated the vintage toilet is from 1962, meaning it was installed after Salinger had completed much of his best work.
3. A rare taxidermy ostrich
Specifically, a "Rare North Italian Taxidermy Ostrich" dated 1785 was by London auction house Christie in an 'Out of the Ordinary' themed sale in September 2013 for a quite impressive £21,250.
4. A 65-year-old slice of Royal Wedding cake
In 2013 a well-preserved slice from Queen Elizabeth II and Prince Philip's 1947 wedding fruit cake sold for £560 by PFC Auctions. It reportedly came with a compliments slip from the wedding conveying the best wishes of the Queen and Prince Philip.
5. The violin that played as the Titanic sank
The violin belonging to band leader Wallace Hartley, who played it to soothe stricken passengers as the ship went down and was among those who died, sold for £900,000 in just ten minutes at an auction in Wiltshire in 2013.
In 2012, a menu from the ship sold for £46,000.
6. The only copy in existence of The Sexual Objects's album Marshmallow
The Sexual Objects put the only vinyl copy of their album Marshmallow on eBay, selling it on Sunday to a winning bidder for £4,213. Fronted by Edinburgh's Day Henderson, formerly of the Fire Engines, there were no limits on manufacture of the band's album, although they stipulated in the listing that there was "no obligation to release the music- Marshmallow can be enjoyed as an exclusive addition to a collection, if preferred".
7. Brad Pitt and Angelina Jolie's breath in a jar
A jar of Brangelina's breath reportedly sold for (quite a measly) £340 in 2010.
8. Lee Harvey Oswald's wedding ring
The gold wedding band of JFK's assassin sold at auction for $118,000 to an anonymous Texan buyer in October 2013.
9. Justin Bieber's space suit
An autographed space suit Justin Bieber wore in a Superbowl ad in which he teamed up with Ozzy Osbourne fetched $5,800 at an eBay auction in 2011.
10. A black watermelon
A jumbo, black Densuke watermelon fetched a whopping £3,100 (650,000 yen) at a Japanese auction in 2008. Densuke watermelons only grow on Japan's northernmost island of Hokkaido. This is thought to be the most expensive watermelon sold in Japan.
11. Elvis Presley's stained underwear
A soiled pair of Elvis's underwear that he wore under one of his immortal white jumpsuits during a 1977 concert failed to sell when it was put up for auction in Stockport in 2012.
12. A skeleton wearing a tuxedo
The skeleton of a man wearing a tuxedo was sold along with a Bible-carrying female counterpart for $950 at an auction in Lancaster County, Pennsylvania. The man who bought them said he intended to sell them, along with another he had at Old Mill Antiques, his shop in Strasburg, PA.
13. Monica Lewsinky's negligee
A floor-length black negligee belonging to Monica Lewsinsky was sold as part of a 32-piece lot put up for auction by auction house Nate Sanders in 2013. The items had all been examined by special prosecutor Kenneth Starr while he was investigating Bill Clinton's affair with the former White House intern. Although the lot was projected to make around $50,000, there were reports the actual total fell far short.
14. Britney's hair
After Britney famously shaved her own head in 2007 the US hair salon where she took to her hair apparently set up a website to auction her hair for more than $1m.
In the past, Britney's used chewing gum reportedly raised bids of $14,000.
15. Winston Churchill's denture
The gold-plated dentures of the man who led Britain to victory were 'snapped up' at an auction at Keys Salerooms in Norfolk in 2010 for £15,200 by a Gloucestershire man who already owned the microphone Churchill used to announce the end of the Second World War.