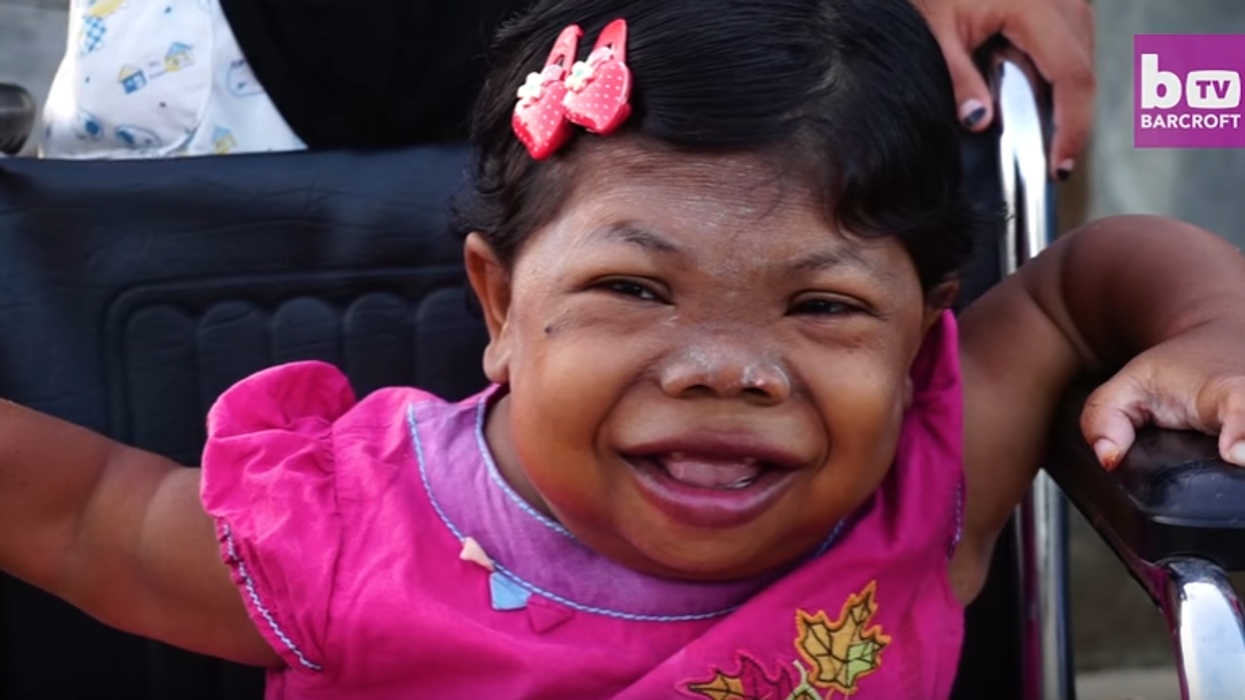 Bafcroft Media / YouTube
Sari Rezita Ariyanti is 87cm tall, and weighs 20kg. But she was born in 1993.
Due to a rare condition, Sari – who lives in Didie Jaya District in Indonesia - is unable to walk or talk.
Her family pushes Sari around her around in a wheelchair.
They didn't realise there was anything different about Sari until she was two years old.
But, because of the remote village they live in, and lack of funds, her family could get Sari to the doctor until she was 13 years old.
In a short documentary video with Barcroft TV, her mother said:
Aged two years, she was unable to do anything. She couldn't talk and couldn't walk.
Now, her mother says she can talk a little, but that it's like baby speak, and not fluent, and no one but her mother can understand what she's saying.
Sari is taken to the doctor in the film, who says there is no cure for her condition, but that hormone treatment could help with some of the symptoms.
Her mother remains hopeful she will walk one day.
Here's the video: