iStock
Reading lists, book clubs, recommendations, end-of-the-decade 'Best Of' reviews... it can be exhausting trying to winnow down and prioritise the books that will actually change how you see the world.
Luckily, here at indy100 we've compiled a list of 35 Books To Read Before You Die (in no particular order).
To make the cut, each had to be a game changer in some way. That said, they did also have to be excellent in their own right, which is why we said Fifty Shades of Nay to some of history's more disappointing bestsellers.
(We've aimed for a range of genres, time periods and styles of text, including poetry, theatre and even the odd non-fiction. Any foreign literature without an easily accessible English translation was sadly excluded, as were all holy texts of world religions. No author was allowed to feature twice, but series or trilogies were accepted.)
If you're social distancing, self-isolating or quarantining due to coronavirus, here's a reading list to make the most of your time alone.
1. The Trial, Franz Kafka
A sinister account of one man's prosecution for a crime that is never explained, this posthumously-published work is widely cited as Kafka's best, and one of the greatest novels in the German language.
2. Cry, The Beloved Country, Alan Paton
Considered the ultimate in social critique of the history, culture and context that gave rise to the apartheid, this story of one man's mission to find his son forms a shocking snapshot of South Africa.
3. Small Gods, Terry Pratchett
Difficult to pick just one novel in the canon of the late, great Pratchett, but this entry from the beloved Discworld series lampooning religion in society is probably the most important, as well as one of the funniest.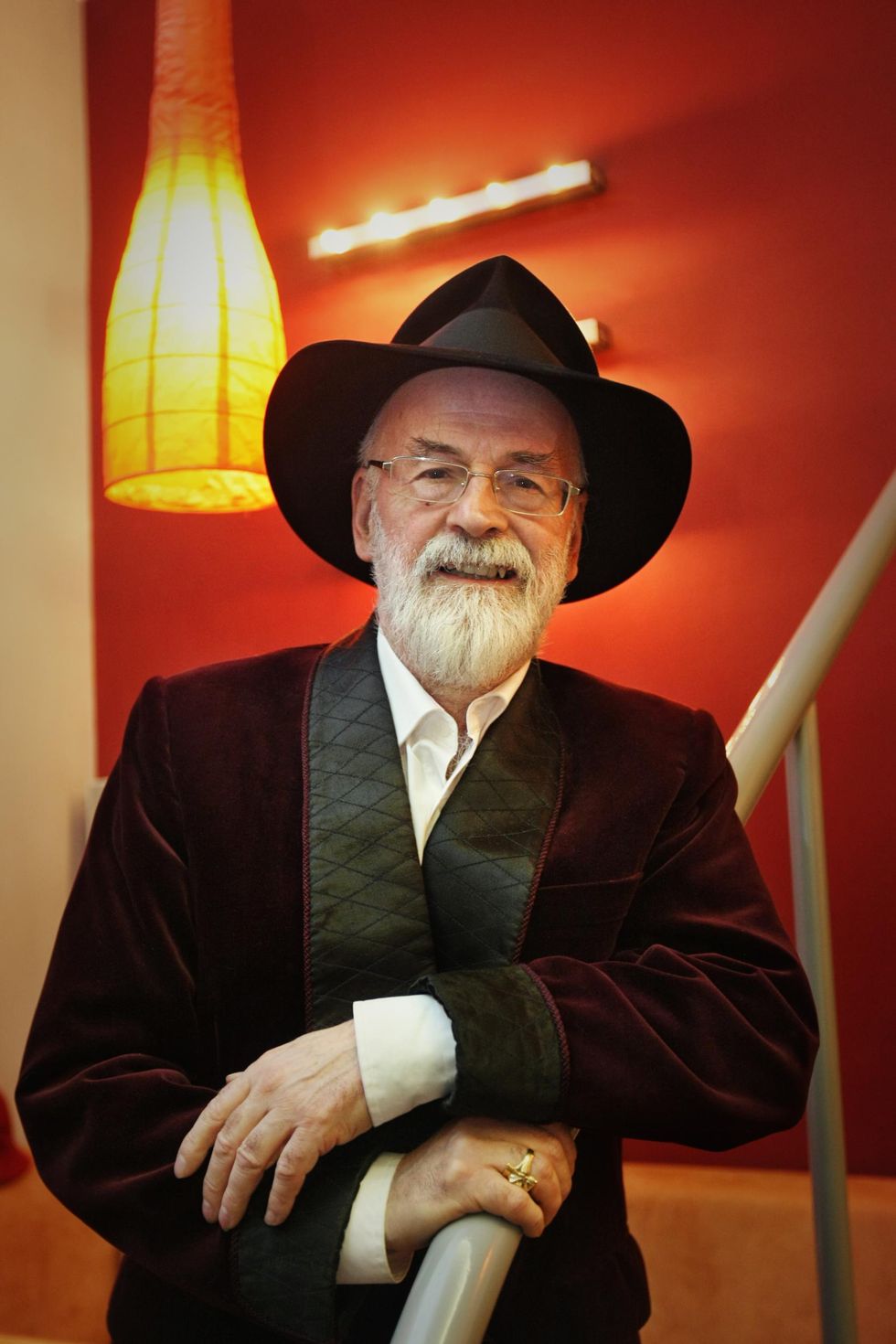 Picture:
4. Lolita, Vladimir Nabokov
Who would've thought that a disturbed, paedophilic love story could be so funny? The fact that the Russian author published the book originally in English makes the witty wordplay that much more impressive.
5. Inferno, Dante Alighieri
This 12th century religious text, the first volume in the Divine Comedy triology, not only redefined the rules of poetry and our understanding of the afterlife, but set the basis for a standardised Italian language.
6. 1984, George Orwell
It's a toss up with Animal Farm for best Orwell novel, but this dystopian masterpiece of surveillance culture and fascist futurism just about has the edge - particularly in this, 2016, the year of the apocalypse.
7. Never Let Me Go, Kazuo Ishiguro
Part coming of age novel, part harking back to a nostalgic notion of England, and part dystopian sci-fi novel. Beautifully written and sinisterly foreboding.
8. I Know Why The Caged Bird Sings, Maya Angelou
Angelou, one of the most celebrated black female poets of all time, also wrote a seven-volume autobiography series about her fascinating life. This first part explores her childhood rape, trauma, sexuality and experiences of racism.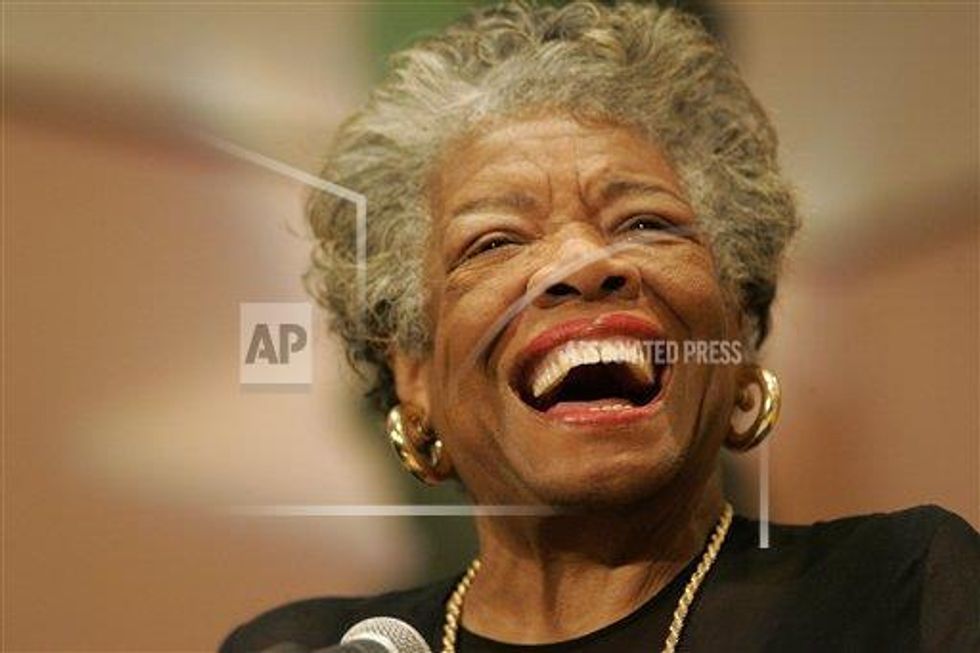 Picture:
9. Shantaram, Gregory David Roberts
This epic doorstopper follows the semi-autobiographical journey of a fugitive Australian's life on the run in Bombay, his time as a slum doctor, his work as a gun-running ganster and his participation in the war in Afghanistan.
10. All Out War: The Full Story of How Brexit Sank Britain's Political Class, Tim Shipman
If Brexit was the political event that defined the year, then this book will go on to define Brexit. The only entry in the multitude of political analyses that manages to be both balanced and informative, as well as truly scandalous.
11. Things Fall Apart, Chinua Achebe
The crème de la crème of the post-colonial novel. This account of Okonkwo, a leader in a fictional Nigerian village, documents the insidious effect of British colonialism and Christian missionaries on the local communities.
12. The Lord of the Rings, JRR Tolkien
With whole civilisations, histories and languages created entirely from scratch, this epic trilogy and its accompanying material set an unbeatable bar in the fantasy genre. One of the best-selling novels ever written.
Picture:
13. Madame Bovary, Gustave Flaubert
One of the defining works of literary realism, this debut novel of adultery and rural isolation from French Flaubert is now considered his life's masterpiece.
14. Shoot the Damn Dog: A Memoir of Depression, Sally Brampton
A highlight of her lifelong battle against stigma, stereotype and misunderstanding, the late Brampton's personal and brutal memoir of her own experience of depression should be required reading for those seeking to understand this illness.
15.Long Walk to Freedom, Nelson Mandela
Former South African president and civil rights activist Mandela details his fight against apartheid, and his 27-year imprisonment on the infamous Robben Island, in this harrowing two-part volume.
Picture:
16. The Walsh family series, Marian Keyes
Consisting of five novels and an e-book short, each focussing on a different sister, this series redefined the stereotypical notion of 'women's literature', exploring addiction, grief, sexuality and depression with Keyes's trademark Irish humour.
17. The 9/11 Commission Report, 9/11 Commission
Possibly the most eagerly anticipated government report of all time. Although accused of 'whitewashing' responsibility, this weighty report nevertheless documents one of modern history's most defining moments with infintesimal detail.
18. The Brief Wondrous Life of Oscar Wao, Junot Díaz
Part history of the Dominican republic under one of Latin America's most brutal dictators, part immigrant experience of the diaspora, part science fiction and part Spanglish dictionary. Undefinable and unforgettable.
19. Wuthering Heights, Emily Brontë
Often misinterpreted as the ultimate love story, and inspiration for one of the worst songs of all time, this classic Gothic tale of obsession, violence and cruely is the best offering from all the Brontë sisters.
20. The Little Prince, Antoine de Saint-Exupéry
A beautifully illustrated tale of a young prince who falls to Earth, a social critique and an allegorical musing on human relationships. From the terrifically-named French aviator Antoine Marie Jean-Baptiste Roger, comte de Saint-Exupéry.
Picture:
21. In Cold Blood, Truman Capote
A masterclass in crime reportage and genre-bending, this investigation into a bloody quadruple murder manages to keep the reader in suspense despite revealing the identity of the murderers from the offset.
22. Tales of the Unexpected, Roald Dahl
Haunting, harrowing, hilarious - Dahl is better remembered for his wonderful novels but his short stories are a masterclass in writing excellence.
23. We Need to Talk About Kevin,Lionel Shriver
Rare is the novelist who can combine poetic, philosophical writing with a suspensful, page turning novel, but Shriver's tale of guilt, love and accountability manages to do just that.
24. How To Be a Woman, Caitlin Moran
Part autobiography, part social satire, and part feminist manifesto, this hilarious yet incisively intelligent novel from journalist Caitlin Moran is the modern reader's guide to feminism - and life.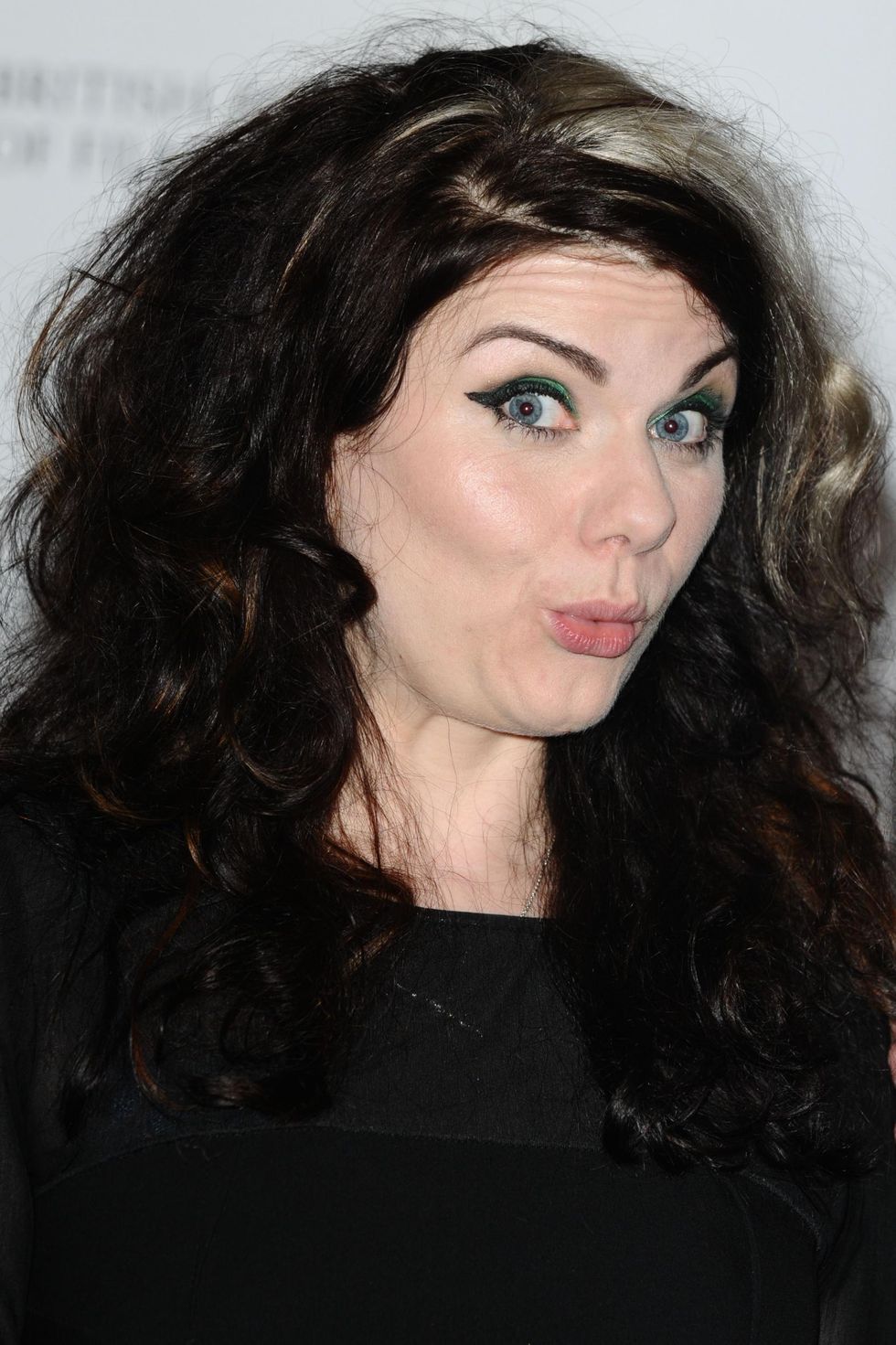 Picture:
25. American Pyscho, Bret Easton Ellis
A scathing critique of corporate 1980s America, an exercise in slasher porn, a musing on insanity or an account of most psychotic serial killer of all time? You decide.
26. The Poetry of Emily Dickinson, Emily Dickinson
Considered one of the foremost American and female poets of all time, the prolific Emily Dickinson tackles love, life, death, madness and despair.
27. Americanah, Chimamanda Ngozi Adichie
The ultimate in the so-called 'immigration experience' genre, this epic love story also spans a journey from Nigeria under dictatorship to post-9/11 US.
28. Sapiens: A Brief History of Humankind, Yuval Noah Harari
This highly readable non-fiction somehow manages to summarise all the most important stages of human history, while clearly communicating its relevance to the modern day.
29. King Lear, William Shakespeare
A momentous task to pick just one Shakespeare play, this tale of demagoguery and descent into madness is nevertheless considered his most significant tragedy.
30. Hopscotch, Julio Cortázar
This exercise in literary experimentation from one of Argentina's most celebrated authors will redefine your understanding of what a novel can do.
31. Anna Karenina, Leo Tolstoy
Every unhappy family is unhappy in its own way, and never was it clearer than the tale of adulterous lovers Anna Karenina and Count Vronsky, against the backdrop of feudal Russia.
32. The Complete Sherlock Holmes, Arthur Conan Doyle
The numerous and quintissentially British tales of the brilliant Sherlock Holmes does for the detective novel what Tolkien did for fantasy.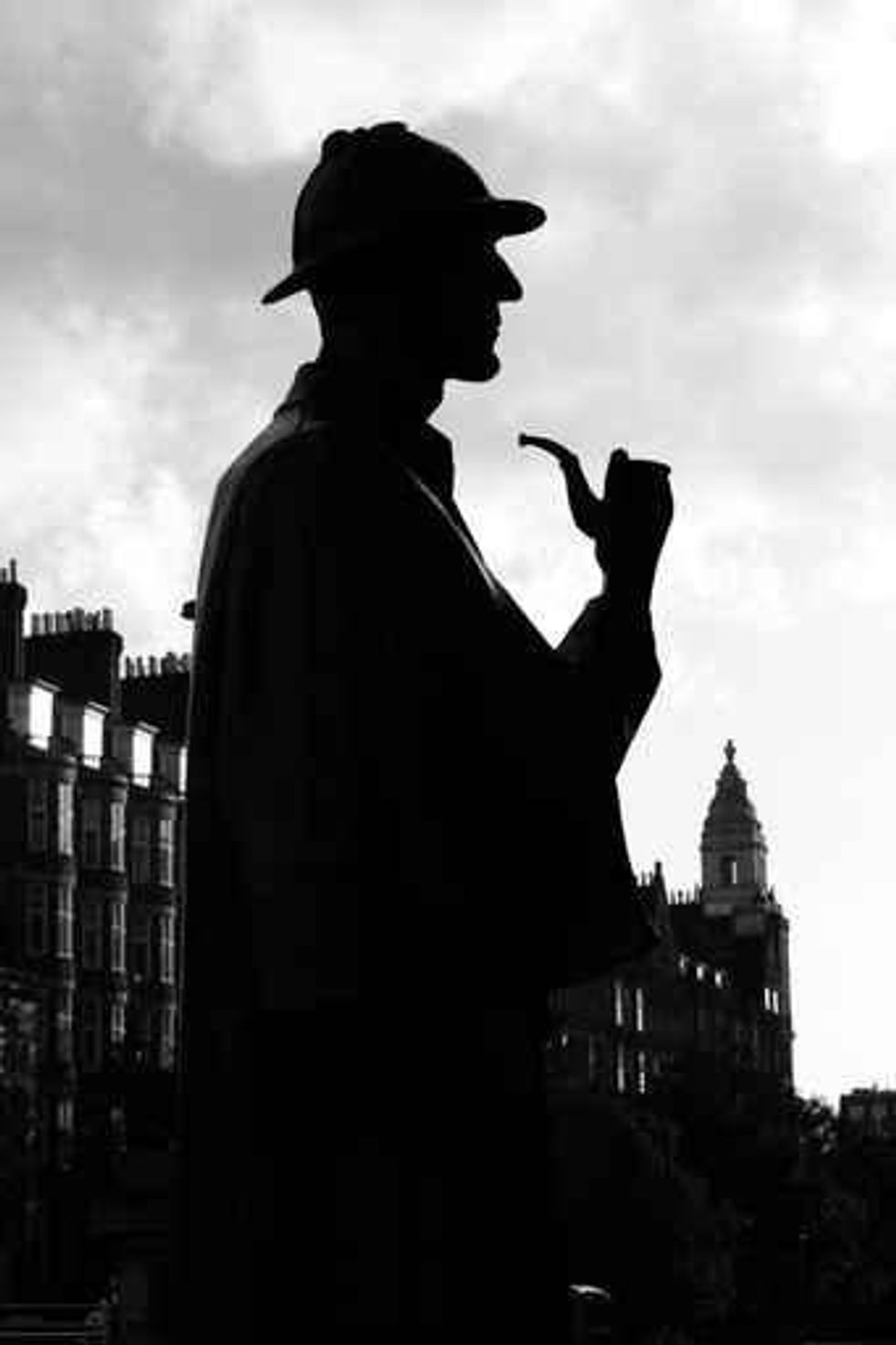 Picture:
33. Middlesex, Jeffrey Eugenides
One intersex protagonist explores Greek history, social commentary, the American Dream, gender identity and just about everything else in this epic pageturner.
34. The Metamorphoses, Ovid
A narrative poem from classical author Ovid that tackles Greek mythology and the history of the entire world; one of the most influential Western novels of all time.
35. One Hundred Years of Solitude, Gabriel García Márquez​
Through the story of the Buendía family, this epic novel recounts a bloody history of Colombia with humour, horror and magical realism. The novel that would go on to define the 'Latin American Boom'.