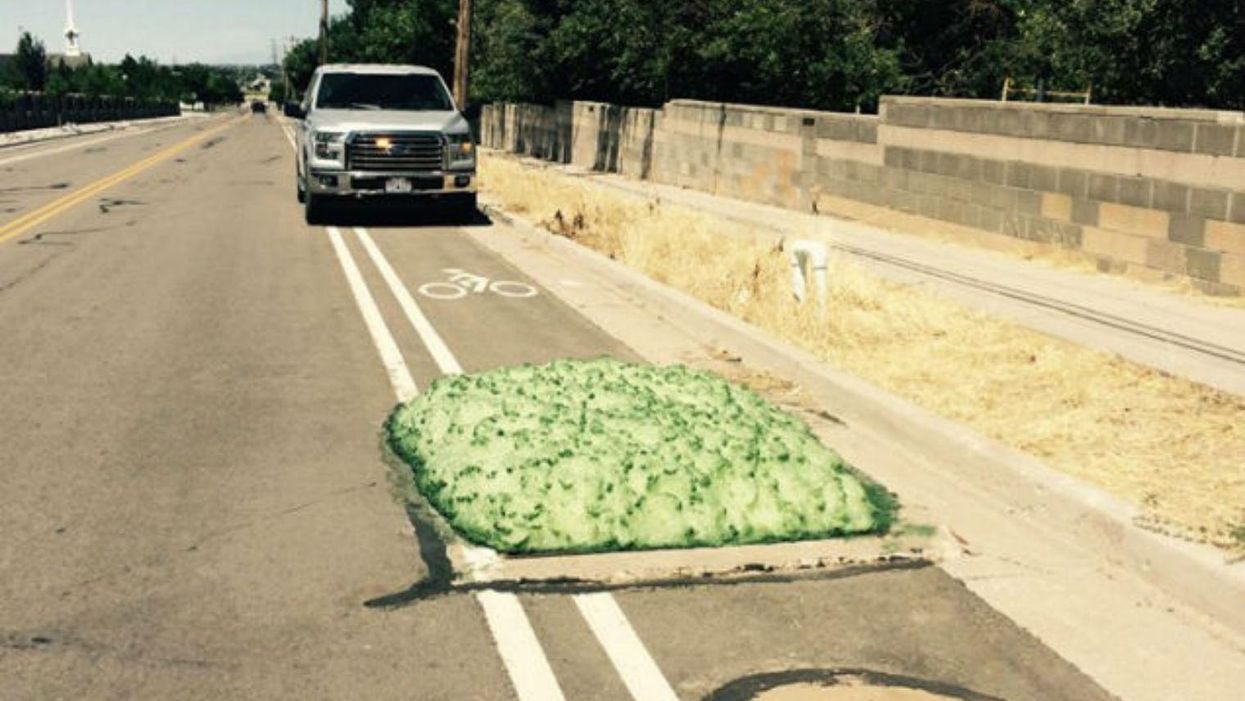 A mysterious green blob has emerged. It bubbled out of a storm drain in Utah like an alien, or one of Gwyneth Paltrow's morning smoothies.
Residents in the fictitious-sounding but totally real town of Bluffdale stumbled across the strange luminous substance on Friday.
The mass of foam, which reminds us of the fine movie Flubber, or, indeed, looks like something out of Ghostbusters, led to the road being closed off and Salt Lake County Health Department being called in to investigate.
As local news network KSL explains, a lot of people were initially concerned that the blob was connected to a "poo-driven algae bloom", possibly toxic, in nearby Utah Lake.
But officials were quick to dismiss the suggestion and instead said that the green mass sneaking out of the roadside drainage system was more likely the result of a routine moss cleaning operation at Welby Jacobs Canal.
Health department spokesman Nicholas Rupp told Gizmodo:
At this point, we certainly don't believe the foam is related to algae. All evidence points to it coming from the moss cleaning process, because that process creates foaming.