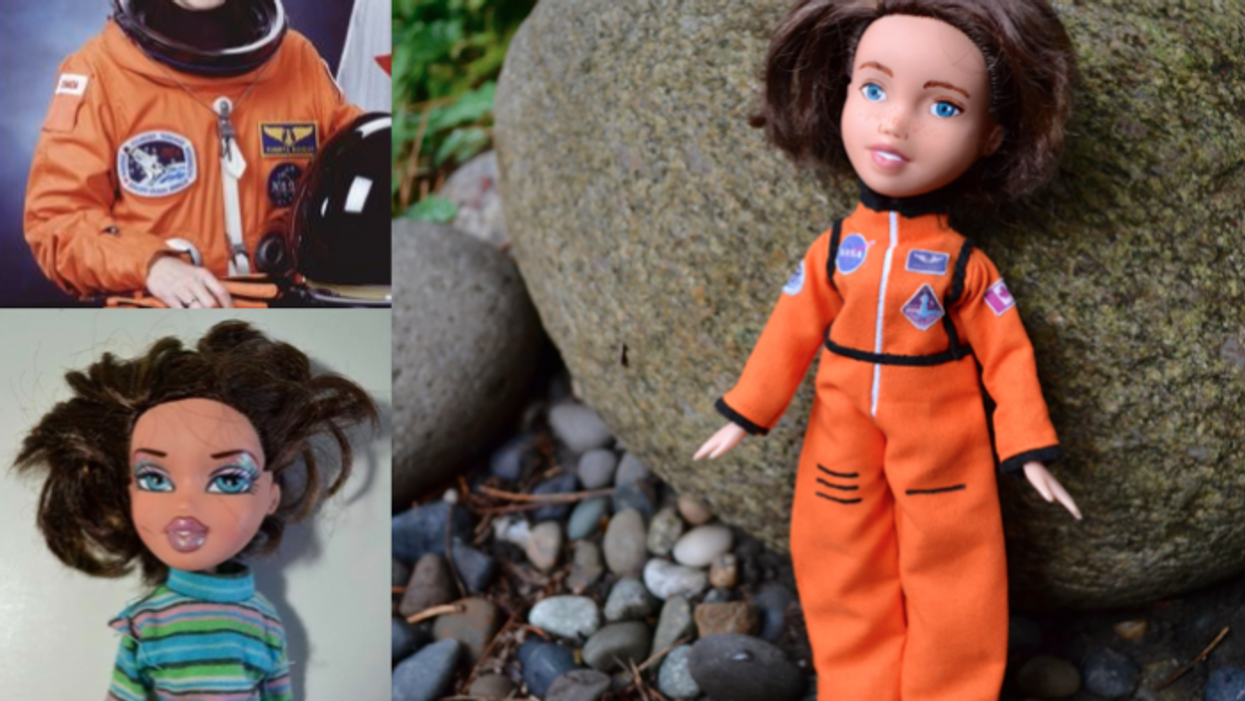 "We must tell girls their voices are important."
So said 18-year-old girls' and women's rights activist and Nobel Peace Prize laureate Malala Yousafzai, and crafts artist Wendy Tsao heard her.
Inspired by the 'made under' Bratz dolls created by Australian artist Sonja Singh, Wendy decided to experiment with a different kind of make-over for the dolls, turning them into inspirational women who have made history.
Roberta Bondar, first female Canadian astronaut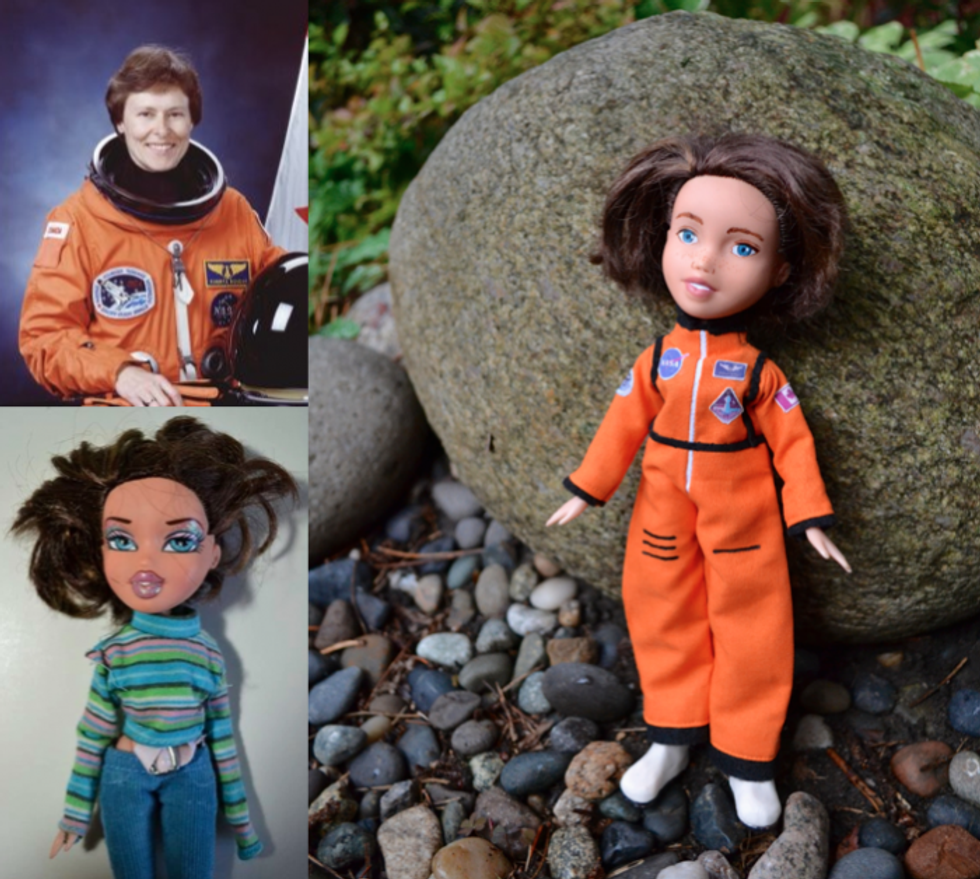 Image: Wendy Tsao
Waris Dirie, Somali-born Austrian FGM activist, model, author
Image: Wendy Tsao

Bratz, like many classic dolls, are criticised for being overly sexualised and promoting an unrealistic body image for young girls.
Wendy told i100.co.uk that she doesn't know whether Barbie and Bratz dolls negatively impact on children's body image, but it did get her thinking about alternatives - and that's how the 'Mighty Dolls' were born.
Malala Yousafzai, Pakistani girls' rights activist, youngest Nobel Prize laureate
Image: Wendy Tsao
That's when I came up with the idea of making inspiring-women-as-young-children dolls. I wonder if a child plays with this doll, will she have other conversations with her friends or family about this inspiring person, and think about and learn things that she might not have if she played with say, a Bratz doll or Barbie or Disney character doll.
Wendy said she was particularly drawn to the idea of representing the women as children, to show girls that these role models were once little too.
Jane Goodall, British primatologist, UN Messenger of Peace
Image: Wendy Tsao
The artist says she's "overwhelmed" by the interest in the project and many people have contacted her to say they wish they'd had Mighty Dolls to play with when they were young.
The first batch of dolls are being auctioned off on eBay soon, and Wendy welcomes ideas for her next dolls on her website.