Kristina R/YouTube screengrab
You might think you're the biggest Game of Thrones fan around. You've got the box sets, the t-shirt and you can't wait for season seven to start on Monday - but have you gone as far as naming your newborn after your favourite character?
The parents of England and Wales are expressing their love for the show through their very own children, Office of National Statistics figures for 2015 reveal.
Remarkably, 6 kids were named after the Mother of Dragons - that's the same number of cute little Daeneryses born that year as Stacys or Jennies.
A further 68 girls were named after the dragon-owning princess's pseudonym, Khaleesi.
Plucky swordsmithArya Stark proved popular with 280 naming their daughter after her, making Arya the 192nd most popular name in England and Wales. Her sister, Sansa Stark, trailed with 11 parents dedicating their child to her.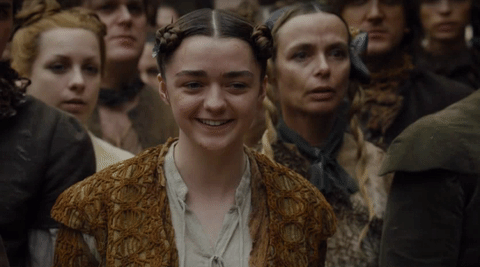 Theon Greyjoy has sparked inspiration for the parents of 30 boys, whilst Tyrion Lannister has 14 youngsters named after him.
The Sky Atlantic fantasy show does include more conventionally named characters, but we don't think we can credit the show's hardcore fans for the 708 Jamies and 64 Neds born in 2015.