Getty Images / Dan Kitwood / Staff; Getty Images / Mark Wilson / Staff
There are irreconcilable differences between the United States and the United Kingdom.
But the two nations can still bond over one shared connection in their special relationship: a breakout of custard-haired outfield politicians.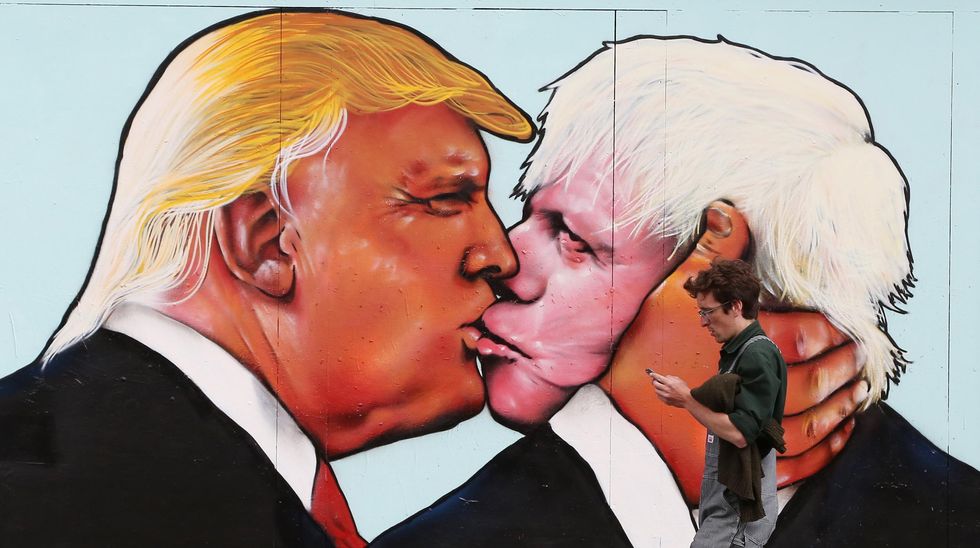 Picture: Getty Images / GEOFF CADDICK / Stringer
Among Brits, Donald Trump edges it over the strikingly similar right-winger across the pond, Boris Johnson, a YouGov poll on the most admired people of 2018 revealed. While Trump received 1.3 per cent of the admiration, Johnson only got 1.2 per cent.
Johnson will be disappointed to learn he didn't even make the most-admired men list in the US, where though Trump came second with a score of 10.7 per cent, and Barack Obama topped the list at 24 per cent.
Back in the UK, Jacob Rees-Mogg smashes both Trump and Johnson with a score of 3 per cent - and surprisingly is also more popular than Pope Francis, Elon Musk and David Beckham.
But he is still not as admired as Jeremy Corbyn, who is the fifth most popular man in Britain, and beats Bill Gates, Prince William and the Dalai Lama to the mark.
The survey also revealed that Nicola Sturgeon is the most popular female politician, as the tenth most admired woman by Brits, while Caroline Lucas is 12th and Emily Thornberry is 20th.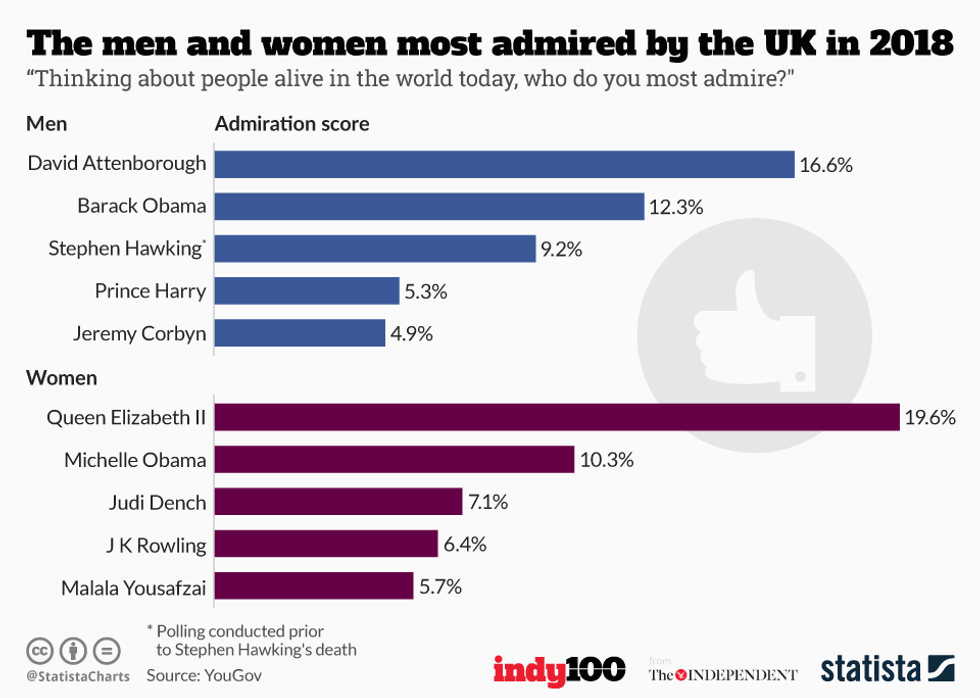 In the UK, the most admired man is David Attenborough, with an admiration score of 16.6 per cent, whereas the most admired woman is Queen Elizabeth II, with a score of 19.6 per cent.
Bill Gates and Angelina Jolie are the world's most admired people and have topped the list every year since 2015, when singles-sex categories were introduced.
The list features 20 men and 20 women, all of whom are chosen as a result of online interviews with more than 37,000 people in 35 countries.