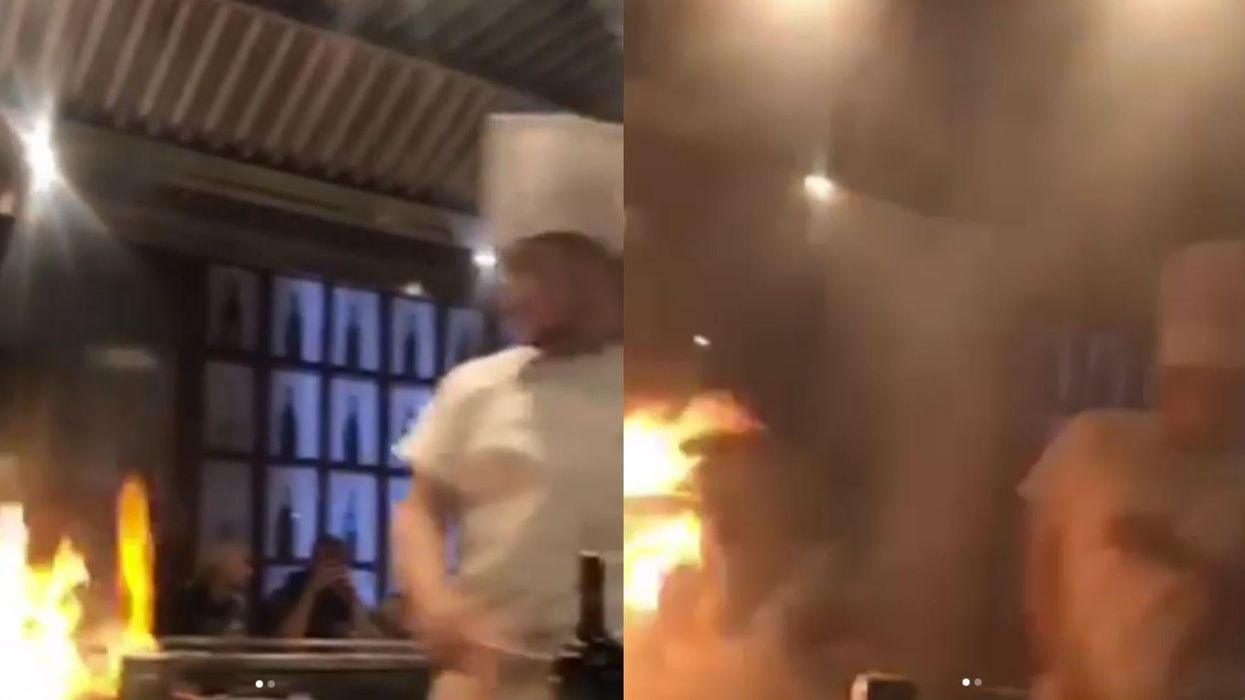 If 'Salt Bae' taught us anything last year, it's that a little restaurant theatre is no bad thing.
But earlier this week, another chef went viral for a slightly more dangerous trick: sparking a flame which licked upwards and quickly set off restaurant sprinklers, drenching his guests in water.
Guests quickly ran for cover in the Teppanyaki restaurant, with one muttering:
That's what you get for being a hipster show-off chef attempting to justify exorbitant menu prices.
These fancy food tricks are commonplace in Teppanyaki restaurants.
Originated in Japan, it's a method of cookery which involves sizzling various raw ingredients on a hot plate; it has since spread worldwide, with many restaurants providing built-in iron griddle tables for their guests to fry their own meal.
Let's at least hope this video reminds them all to do so carefully - or risk an impromptu shower.