People across the globe have begun celebrating Chinese New Year, marking the beginning of a new lunar year. There has been much debate over whether we are entering Year of the Goat, Ram or Sheep as the Chinese word "yang" can be translated in various ways. Here's what we do know…
Chinese New Year sees the world's largest annual human migration take place. Some 3.6bn journeys will be made across the country as people set off on the trip called "chunyun", or spring movement.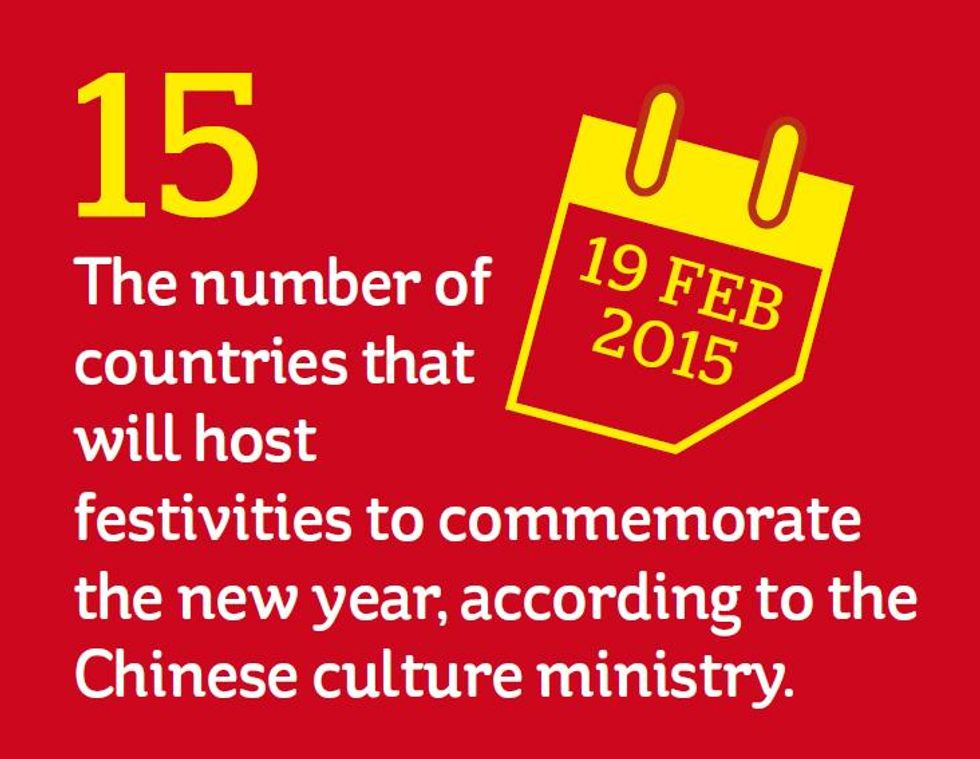 Traditionally, children are given gifts of red envelopes filled with money to bring happiness and good fortune. The envelopes themselves are thought to bring good luck, as well as the contents.
The event is based on the ancient Chinese lunar calendar and falls on the second new moon after winter solstice - somewhere between 21 January and 19 February, meaning it changes from year to year.
The Chinese Zodiac, known as Sheng Xiao, runs on a 12-year cycle. Each year in this cycle has an animal sign.
The festival is fast becoming a global phenomenon, but Taiwan, Singapore, Indonesia and the Philippines in particular are known to embrace it.
More: 7th century cleavage: Too controversial for Chinese TV