According to some British newspapers, the new Conservative government has already started three wars - five days in.
Yesterday's Daily Telegraph front page warned "The Tories go to war on the BBC." Today, the Daily Express says Cameron "declares war on EU" while the Sun reckons Cameron has begun a "war on hate" itself.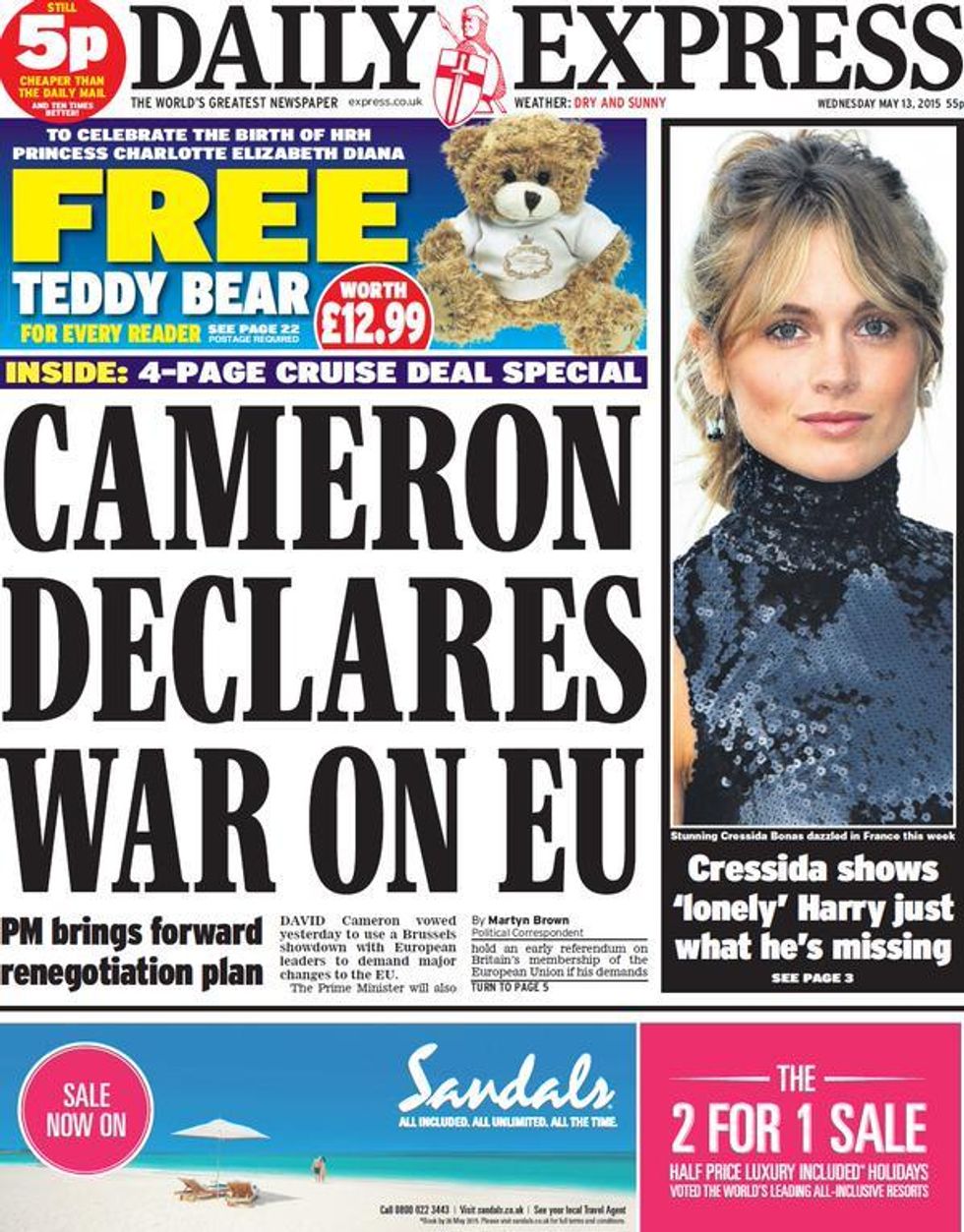 The good people of Reddit are having fun with this on this thread.
What a time to be alive.