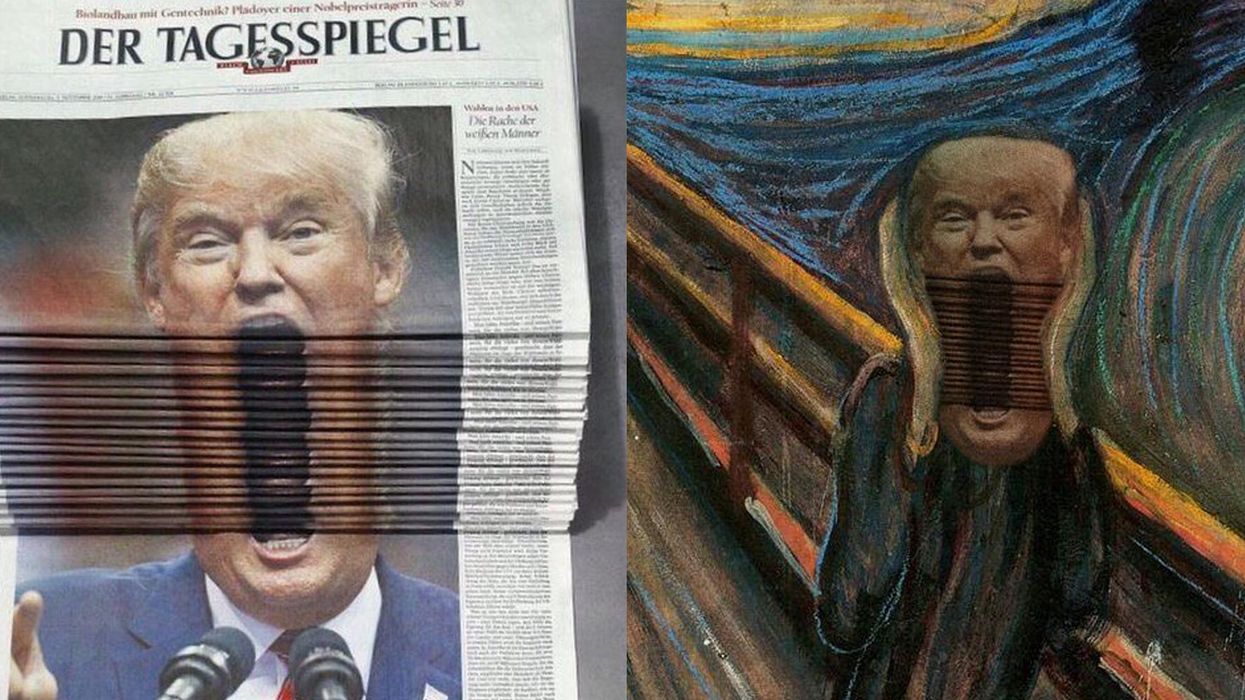 Reddit
It's been a year since Donald Trump took the oath of office and became America's 45th President.
The last 12 months have been a tumultuous affair of failed travel bans, sordid revelations, and utterly bizarre Twitter rants; but at least we haven't lost our sense of humour.
For example, one Reddit user recently shared this image of an old front page from Der Tagesspiegel, a German daily newspaper.
The issues, from May last year, have been expertly stacked to create a rather bizarre optical illusion.
The picture was posted in the subreddit Photoshop Battles and users were encouraged to do their worst to 45.
And it was really, really good.
We had an animated gif or two:
A take on Francis Bacon's work
The Scream, from artunitinc.
Plus Travolta...
I'm not unseeing this anytime soon.
Keep an eye on the burgers though...
In the White House, no one can hear you scream...
Maybe we need to see his birth certificate?
This is quite possibly my favourite.
All in all, a lot of fun was had by all.