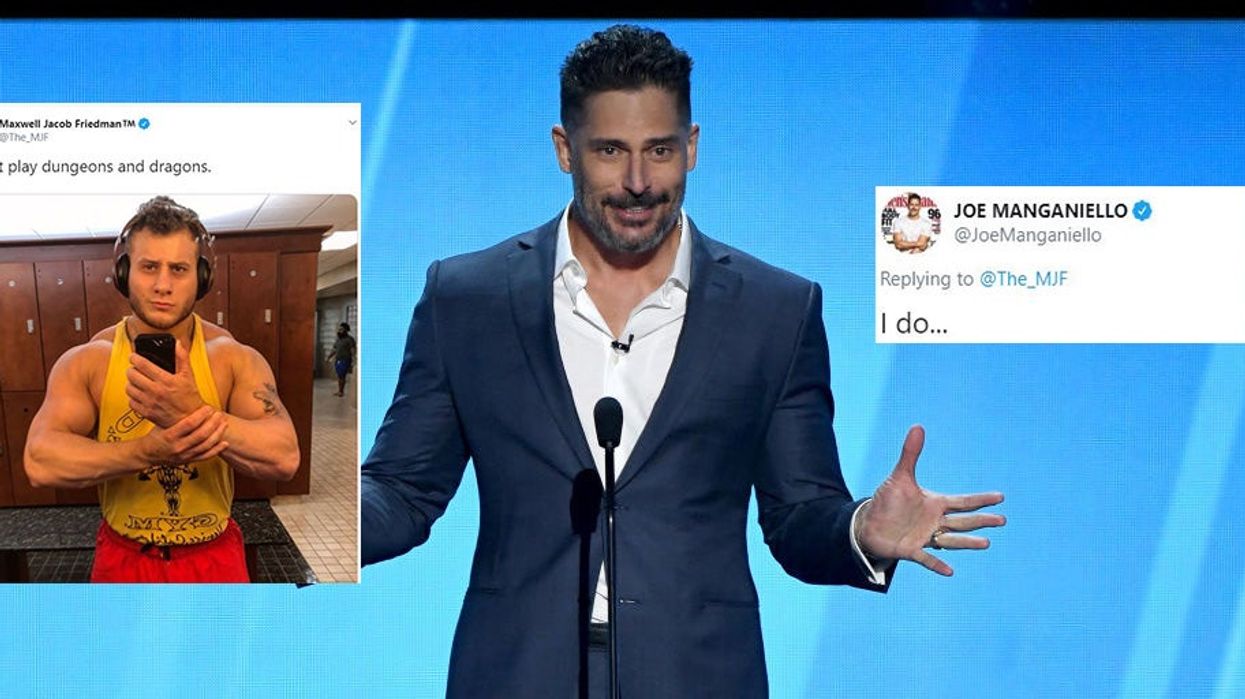 Ethan Miller/Getty Images/Twitter
A professional wrestler has sparked a passionate defence of the board game Dungeons and Dragons after he attempted to mock people who enjoy the popular fantasy role-playing game.
Maxwell Jacob Friedman, also known as 'MJF', is a 23-year-old star currently signed to the All Elite Wrestling promotion.
To say that his character is 'arrogant' would be something of an understatement. MJF consistently derides fans and his opponents and is actually quite good at it.
This side to his persona also transcends to social media. One of his latest Twitter posts involved him posing for a selfie in what looks to be a gym complete with the caption:
I don't play dungeons and dragons.
We can only speculate as to why he said this but given the fact that he is flexing his muscles would imply that he thinks only cellar-dwelling 'nerds' would play such a game.
Oh, how wrong he was...
MJF's tweet prompted a response by the actor Joe Manganiello, who is best known for his role as 'Big D**k Richie' in the Magic Mike movies who was more than happy to tell the wrestler that he played Dungeons and Dragons.
To emphasise the point further Manganiello shared a picture of his Muscle and Fitness front cover, which is quite a sight for the eyes.
Manganiello's spirited defence of the game also prompted other people, who you wouldn't pigeonhole as Dungeons and Dragons fans, to declare their love of the game.
MJF did have a typically sassy reply to Manganiello and the other 'nerds.'
HT Someecards
More: Turns out you've been playing Monopoly wrong your whole life