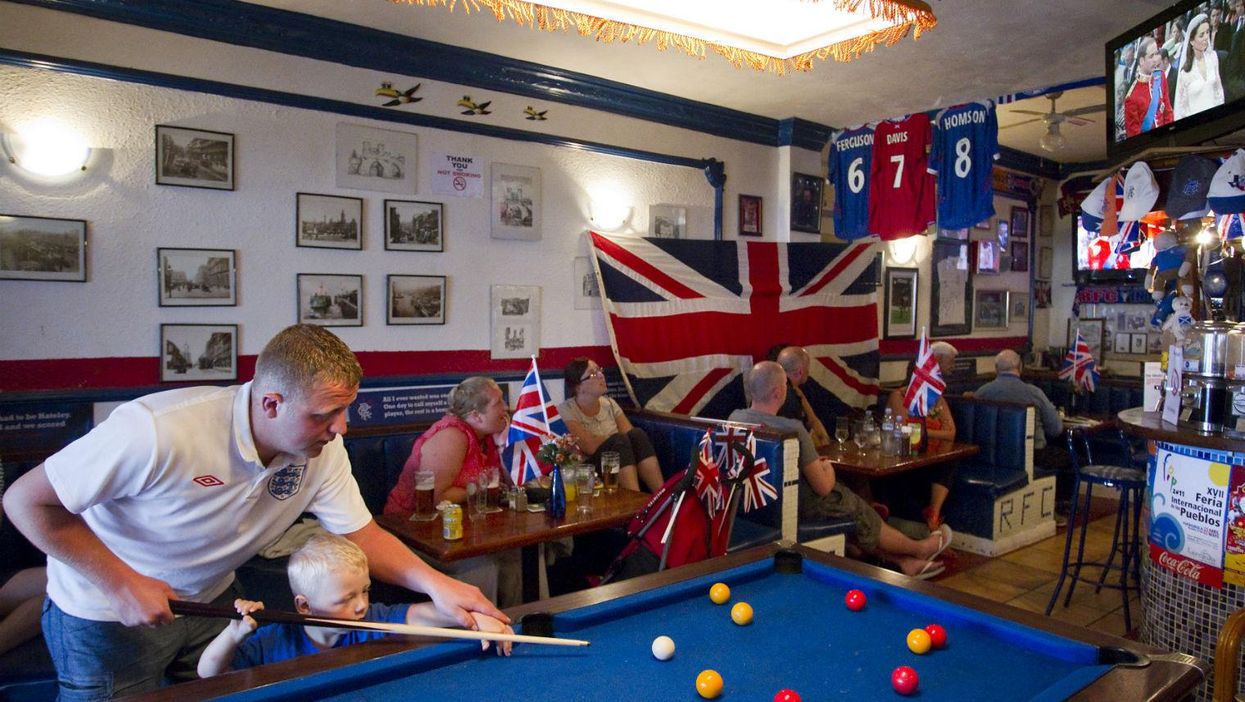 Sick and tired of the current discourse surrounding migration in the UK, writer Emlyn Pearce decided to turn everything on its head and rail against Britons who move overseas.
"You can't walk down a street in Jamaica or Hong Kong or India without hearing someone speaking English," he begins his post, which has now been shared more than 15,000 times on Facebook.
Pearce, who was born in South Africa but now lives in London, uses a series of facts to mimic the way many people talk about immigration to the UK and show that, really, there isn't all that much difference between those who go the other way.
Here it is in all its glory:
Here's a full transcript:
Emigration is completely out of control in this country, and I'm sick of it. I'm not staying quiet any more.

You can't walk down a street in Jamaica or Hong Kong or India without hearing someone speaking English, and in Canada and Australia we have even introduced our own legal system, decimated local communities and installed our own head of state! DISGUSTING!

English has now been imposed as the official language of 57 sovereign countries! FIFTY SEVEN!!! What the hell? Who do we think we are?! And the government is doing nothing: any British person can just pack their bags and go and live anywhere in the world at ANY TIME and nobody in the British government will do anything to stop them.

If I wanted to, I could just get on a plane to Germany tomorrow, get a job in their booming economy and live there for the rest of my life! My parents could up and retire to Spain or Portugal at a moment's notice!

Why should we have that right? It's political correctness gone mad! (And it's also probably, somehow, part of the war on Christmas, and health and safety and women thinking it's ok to wear comfortable, unsexy clothing.)

The figures speak for themselves:

1,300,000 Britons live in Australia; 761,000 in Spain; 678,000 in the USA; 603,000 in Canada; 291,000 in Ireland (11,200 of whom are drawing unemployment benefit from the Irish state), and even 8,500 in Mexico and 7,100 in Kuwait!

We're literally EVERYWHERE! I bet there's at least one branch of Greggs in the Falklands.

We need to close our borders immediately before the situation gets even worse for everyone else. We are sleepwalking into a nightmare where a third of the world will be overrun by the British! AGAIN!
He later added this edit:
To all of you really hench army guys sending me hate mail for writing this: I am gay, and I will furiously pleasure myself to your profile picture. Just so you know.

Speaking of the reaction his post has received, Pearce, who says he is "exceptionally proud" to call himself British, explained to i100.co.uk: "It seems to have struck a chord with thousands of people who feel that the government's slow response doesn't represent their view of what Britain should be doing."
He added:
The greatest misunderstanding has been from people who assume that being pro-migrant means being anti-British. I've had people pointing out that there are Britons who can't get proper housing, or that cancer care is being cut. These issues are incredibly important too - caring for refugees should be part of a generally caring culture, not something to distract us from problems closer to home...

I do not doubt that any refugees we take in will repay us thousands of times over, just like the Ugandan Asians, Kosovars, French Huguenots and Jews who preceded them.