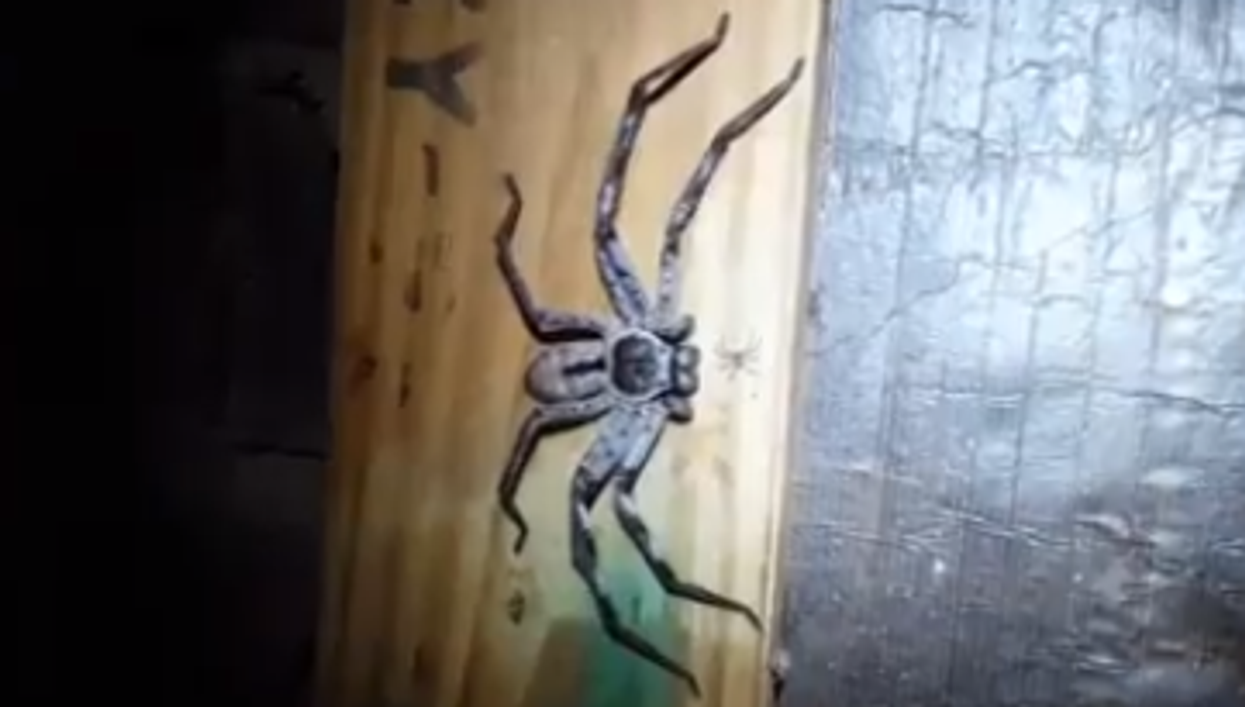 Facebook / Auswise Pest Control
During an inspection, Brisbane-based Auswise Pest Control came across quite a big challenge. An "especially large" Grey Huntsman spider.
Oh, and her swarm of babies.
The spider was keeping a close eye on her new babies, who had recently hatched.
Here's the video, which has been shared more than 900 times. Definitely don't watch if you're scared of spiders:
Noel Parminter, who carried out the inspection, told 7 News Online that the mother was about 20cm long, and one of the biggest he'd seen in 16 years on the job.
He said:
They look more fierce than they are... Those spiders can be beneficial in the insect world because they keep the population down. These guys can't kill you... They are not overly venomous, and classified as a non aggressive spider.
Parminter said on Facebook he was able to "get in close and blew them a kiss".