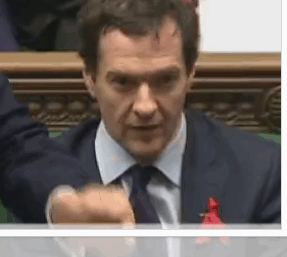 It's a big day for George Osborne. Not only is he delivering his seventh Budget, but he's delivering his first under an all-Tory government.
So what better way to start the day with a classic photo opportunity to mark the moment.
Quick George, grab a piece of paper and pretend to sign it
No matter that it already has printed type all over it... no one will notice...
Absolutely no worries
Oh, or maybe they will:
Yep, they've definitely noticed
Umm...
Oops
Oh, George...