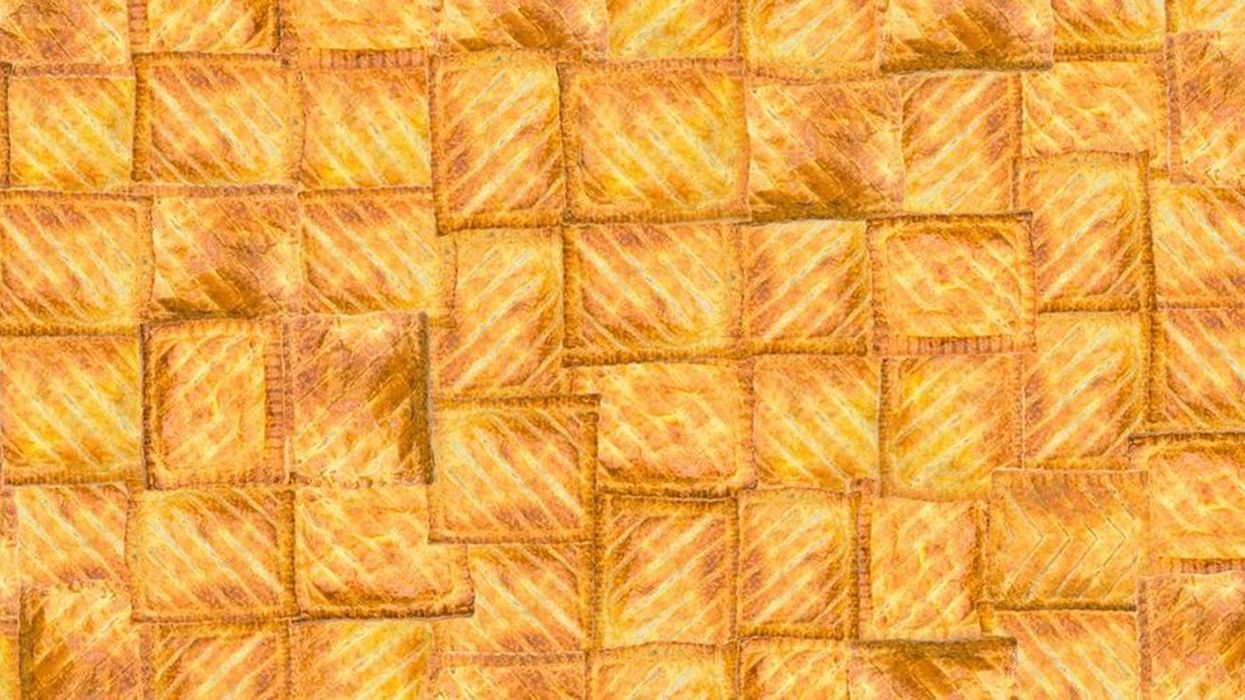 It's fairly well-known that in this torrid age of digital marketing, if you can get a viral post featuring your brand, you've done well.
Recently there has also been a ceaseless, inevitable march of virality associated with "Can you spot" images, featuring a pile of characters, one of whom is supposedly different.
The internet is mad for them, we don't know why. Please stop.
Plea aside, Greggs decided to do some viral marketing on Twitter, with their own can you spot image.
And it worked.
People were retweeting, and liking, and guessing, it became an apocalyptic maelstrom of meaningless interaction -like printing money.
Then banter arose, in the form of classic...
...unrepentant...
...ladtacular...
...corporate...
...BANTER.
Now we've covered it, because there's been sufficient interest, for your cheese and onion bake-based entertainment needs.
Welcome to 2016.
Oh and the cheese and onion bake was here.
You can tell by the pattern.
What a time to be alive.