Youtube
Do you know your Ravenclaws from your Hufflepuffs?
Your squibs from your muggles?
Your padfoots from your prongs?
But, most importantly...
...can you prove it?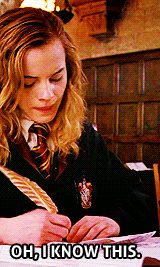 20 years ago today, Harry Potter and the Philosopher's Stone, was released.
In the time since the Harry Potter books have sold 450 million copies worldwide and spawned nine films (with another four on the way), a play, and even a theme park.
If you can consider yourself a bit of an Hermione, here's a quiz to test your knowledge of the wizarding world.
Enjoy.