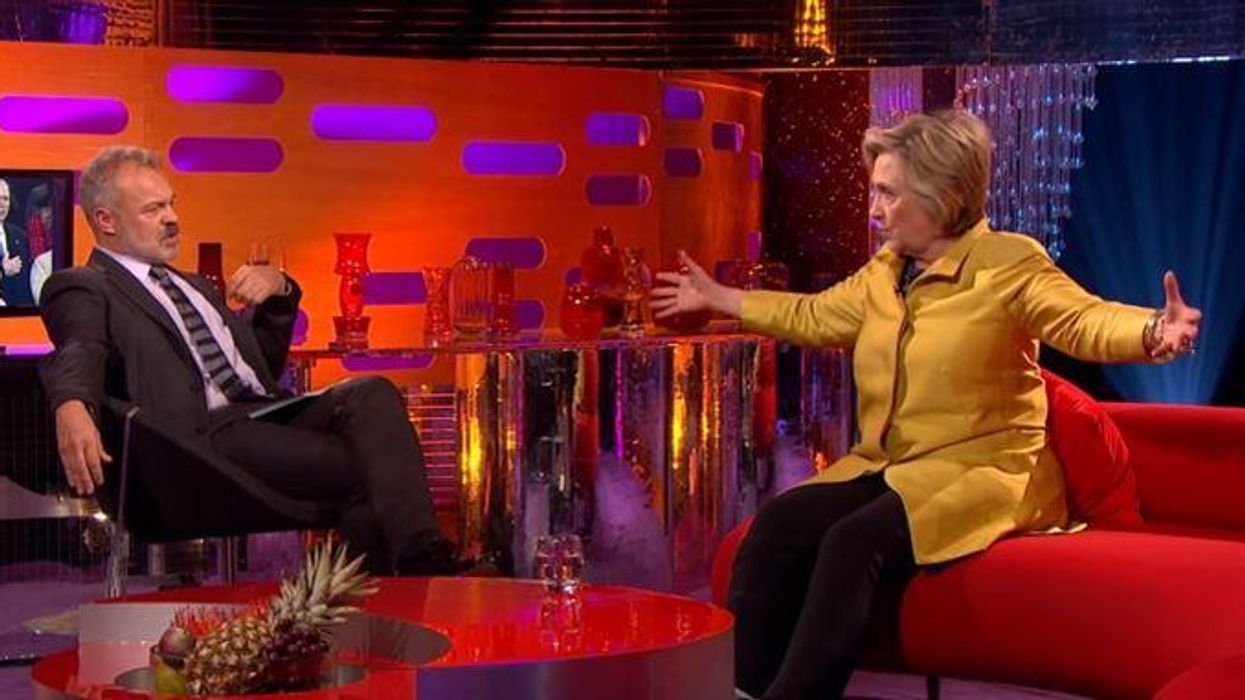 YouTube / BBC
Hillary Clinton appeared on The Graham Norton Show last night to talk about her new book, "What Happened," which details her 2016 presidential campaign.
Of course, the conversation quickly turned to Donald Trump; the Republican candidate who now sits in the Oval Office despite Mrs Clinton winning the popular vote.
Mrs Clinton was discussing Trump's inauguration in January this year, which she attended, along with her husband former President Bill Clinton.
Hillary however, wanted to get out of it. Who could blame her? So she apparently tried to use one of the oldest tricks in the book, one we've all used.
She told Graham that she called around former Presidents to see if anyone else was going to duck out, but to her dismay, everyone but the Bushes – who were in hospital – were going.
So, she realised it'd made her look bad if she didn't go.
Here's a clip of the conversation:
We all remember how Michelle Obama reacted at the inauguration...
More: Hillary Clinton is enjoying a UK visit before Donald Trump