Matthew Horwood/Alex Wong/Getty Images
Unless you were living under a rock last year (trust us, it was probably the best place to be) then you will be aware the Donald Trump became the President of the United States.
The controversial businessman beat his rival, Hillary Clinton in the race to the White House and earned all the responsibilities that come with that prestigious role.
Surely one of the best parts of that job are the various state visits to other countries, right?
So far Mr. Trump has been invited to Saudi Arabia, Israel, Palestine, Italy, Belgium, Poland, Germany, and France.
However, he is yet to step foot on the shores of one of America's biggest allies, the United Kingdom.
The same cannot be said for Hillary Clinton.
The former Secretary of State, former First Lady and latest Democratic Presidential nominee, is currently in the UK to promote her new book What Happened.
During her trip Clinton has visited a series of British institutions:
The One Show
Marr
On Sunday Clinton appeared on The Andrew Marr Show on BBC One where she discussed a range of topics, including Russia, the LEave campaign for Brexit, and the sexual assault allegations made against producer and political donor Harvey Weinstein.
Graham Norton's sofa
Let's not forgot the all-important Graham Norton Show which will air next week.
Swansea University
Clinton was also invited to Swansea University where she was awarded an honorary doctorate, and the law school was renamed in her honour.
We can imagine that President Trump would love all of those things as he rarely misses an opportunity to get in front of a camera and speak his mind.
However, PResident Trump will have to wait a little bit longer for an official state visit as it was confirmed earlier this week that his trip to the UK will only be a "working visit."
This means it will be much more low-key and he definitely won't get to meet the Queen or appear.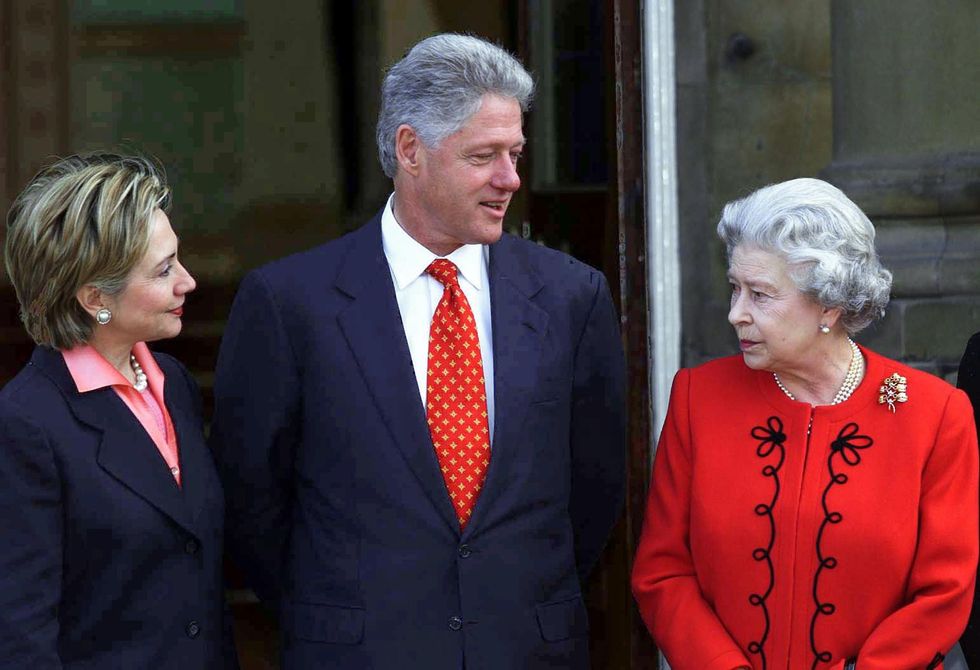 US President Bill Clinton (C) and his wife Hillary (L) meet talk with Britain's Queen Elizabeth II at Buckingham Palace in London 14 December 2000. (Picture: Kent Gavin/AFP/Getty Images)
Shame.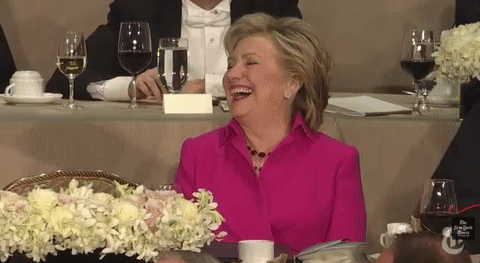 Picture: Giphy