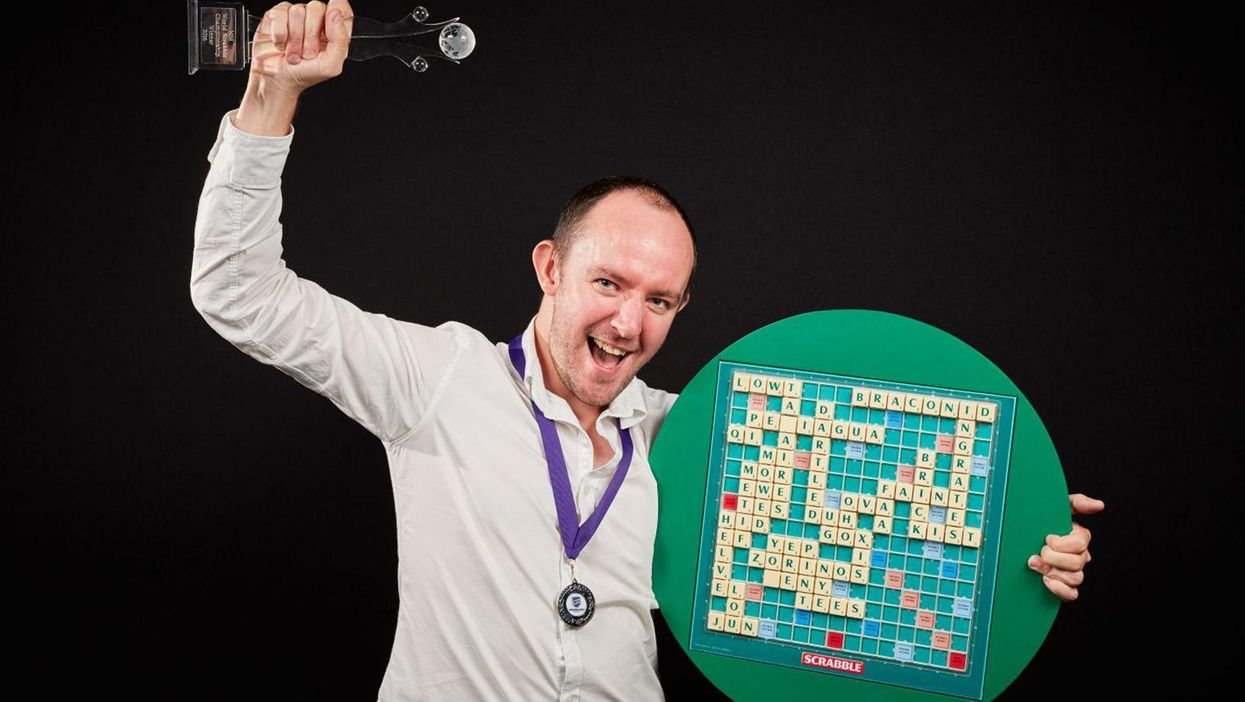 Ben Smitheram, a recruitment consultant from Chingford, has become the Scrabble World Champion with 'Braconid'.
He defeated fellow Briton Mark Nyman in three straight rounds in the final, which took place in Lille, France, collecting a 7,000 euro prize.
He told the Telegraph that he had reviewed every seven and eight letter word in the English dictionary - all 70,000 words, and had revised for an hour or two every night in training for the competition.
So - do you know what Braconid means? Or a handful of other words from the winning board?
Lets put you to the test: