You'll remember the #FollowMeTo duo who made the world doubly envious - of the couple's seeming endless romance and their gorgeous travels across the world.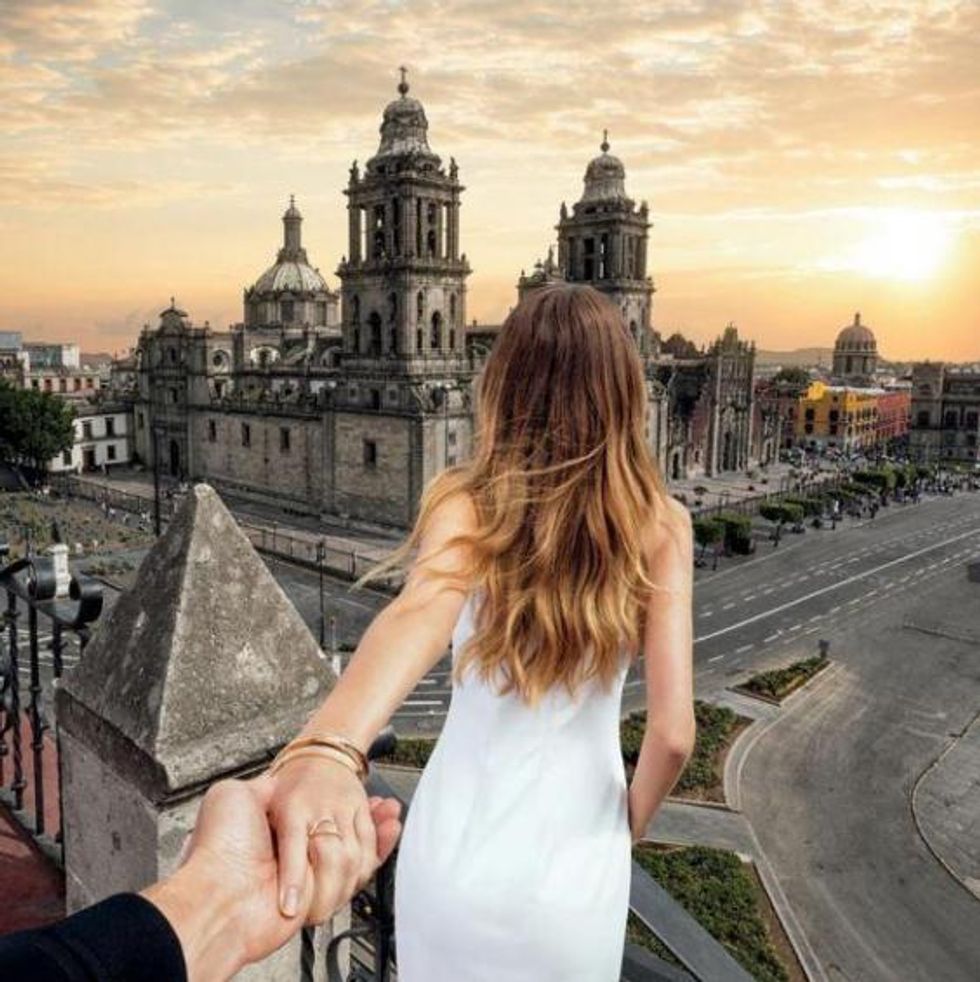 Picture: Murad Osmann
The photo series was reinterpreted...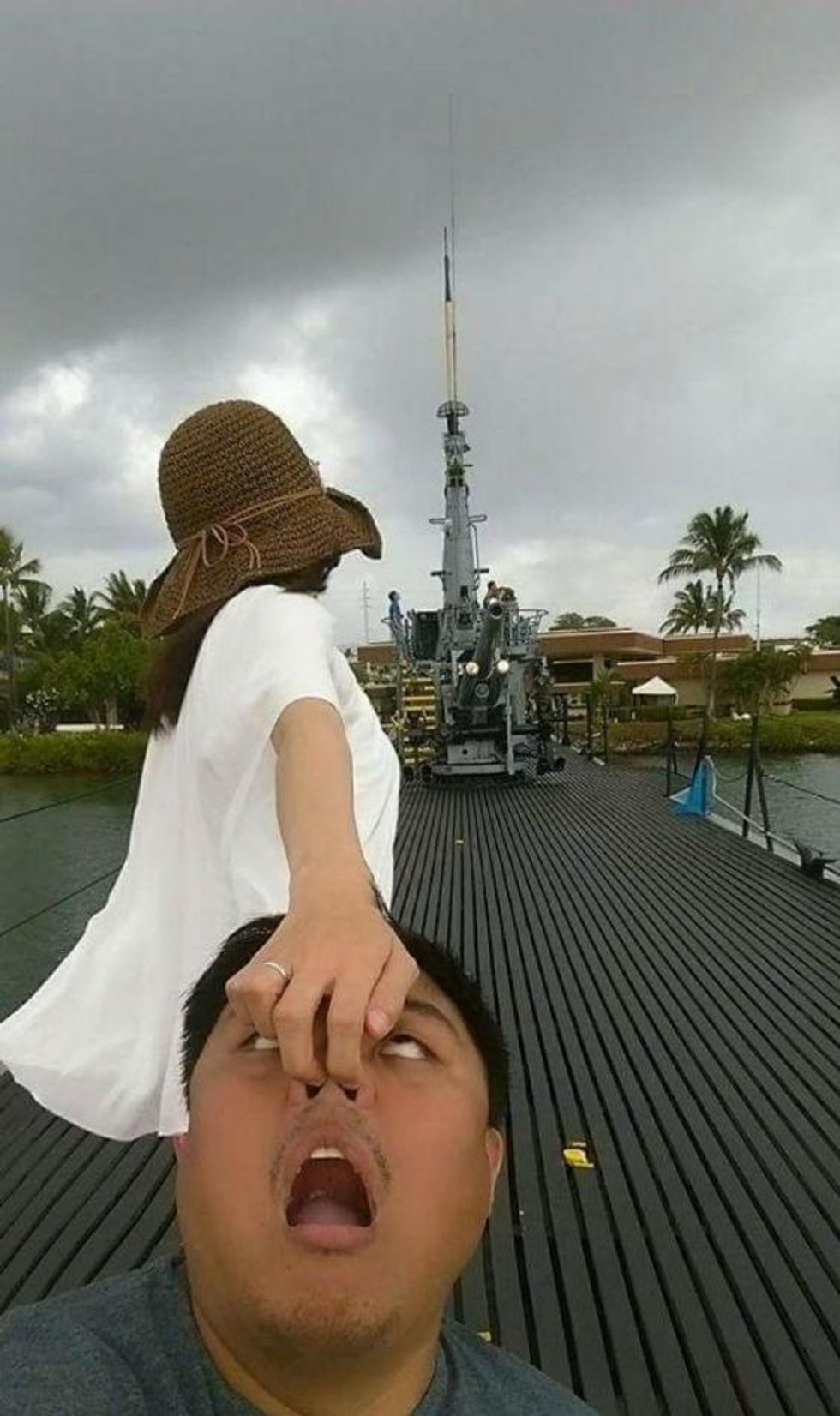 Picture: Forrest Lu and Agnes Chien
But now, indy100 is pleased to present: 'Follow me-NO':
Recently married Daribha Lyndem and Adhiraj Singh spent their honeymoon in Italy.
The pair took some photos, redefining the meaning of the word 'romance'...
Bvlgari? No
Daribha Lyndem told indy100:
Well we had the idea to take these pictures just before we went to Italy. We picked luxury brands we knew we could never afford like Hermes and Louis Vuitton. We also happened to be in Milan where there are luxury brands a plenty. We especially liked the Galleria Vittorio Emanuele because it was so beautiful and we thought taking pictures there would be good.
Tod's? No
They decided to pose in front of luxury brands to commemorate all the fruits of capitalism they could not afford.
Ferragamo? No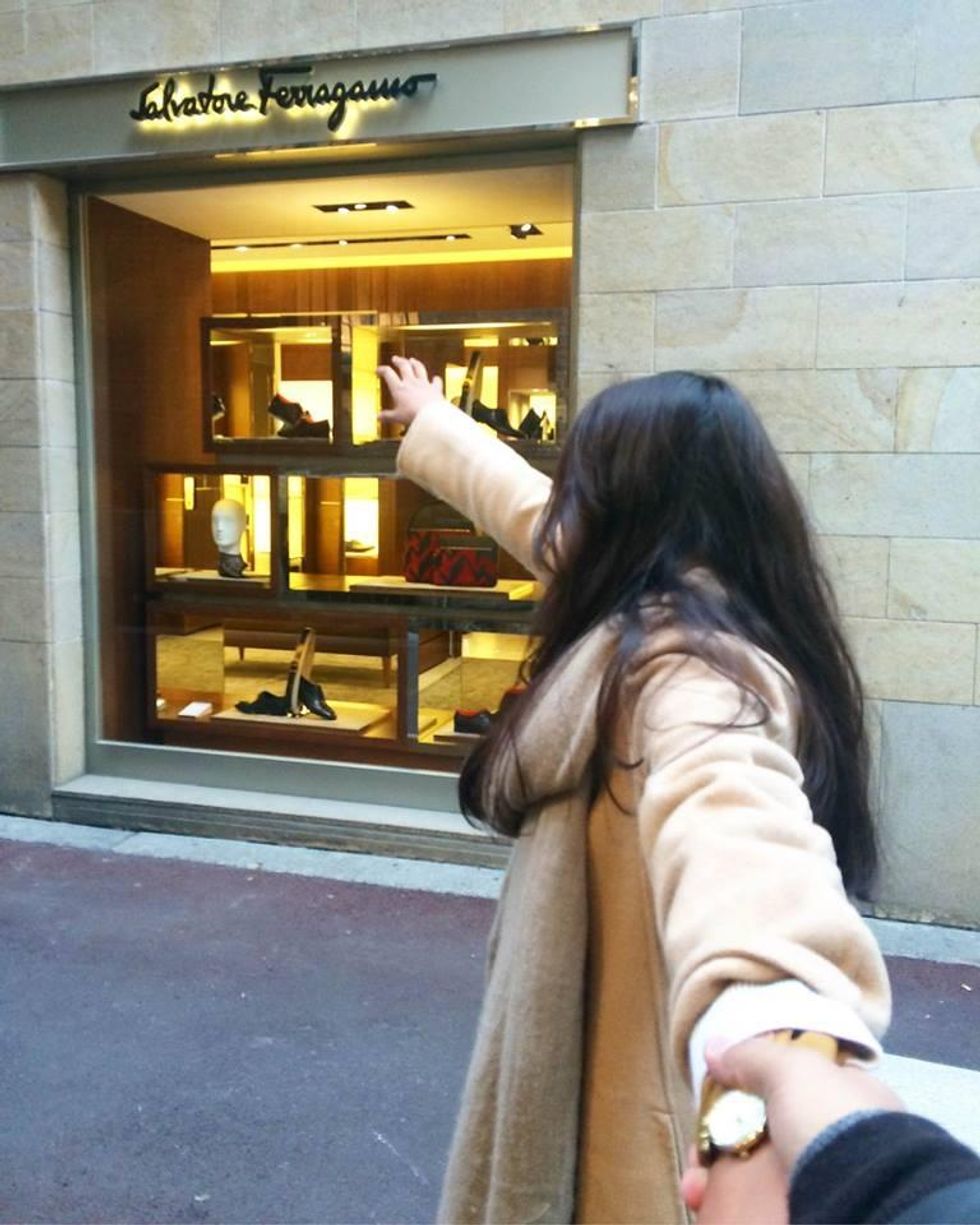 We did see bags and suits we found very nice but we were too intimidated to go into the shops.

We would look at them from the outside.
Hermes? No
Tom Ford? No
Louis Vuitton? No
Versace? No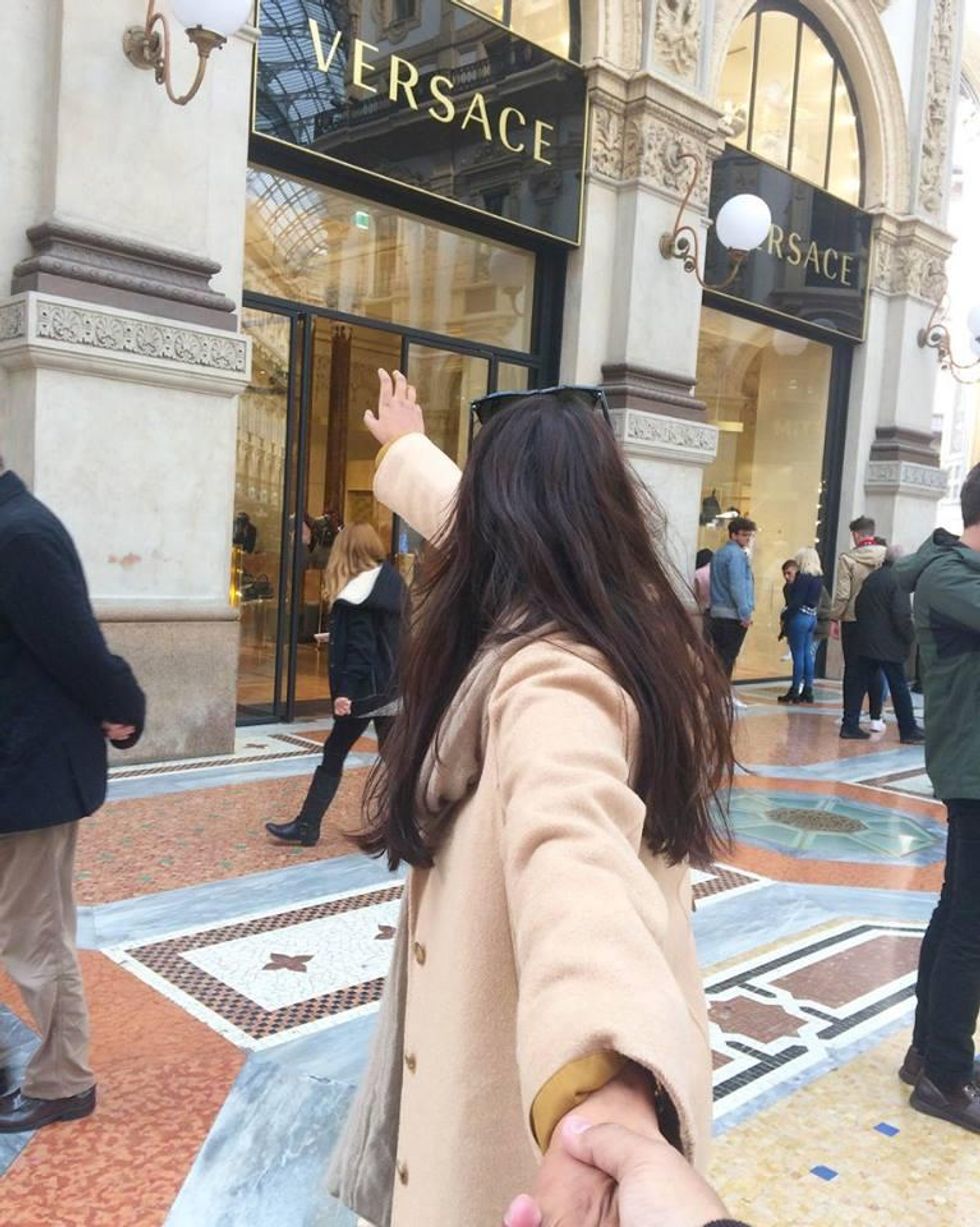 Prada? No
Just no.
All images courtesy of Daribha Lyndem and Adhiraj Singh