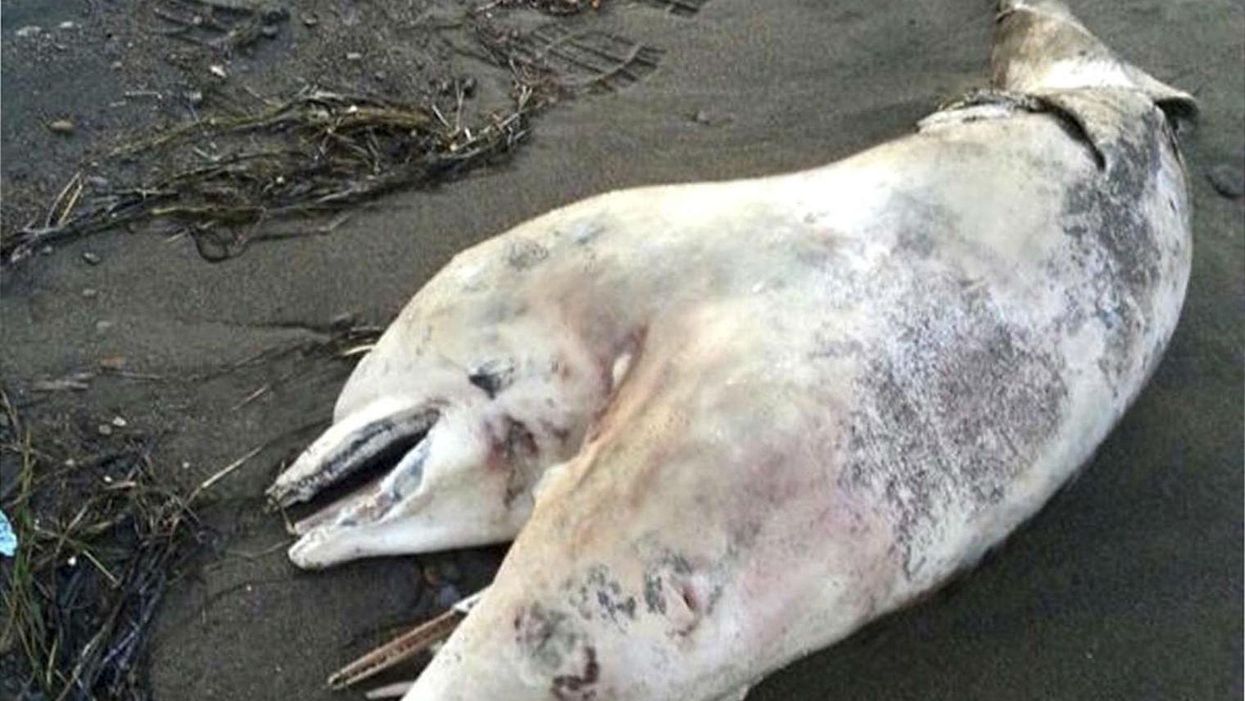 TL;DR: Not really.
A marine biologist has denied reports that his university, Akdeniz in southern Turkey, is studying the remains of a dead, two-headed dolphin photographed on a beach.
However, Mehmet Gokoglu said that, based on the photos, the mammal actually appeared to be conjoined twins.
The above photo was taken by teacher Tugrul Metin while on holiday in the Aegean Sea coastal town of Dikili, Izmir.