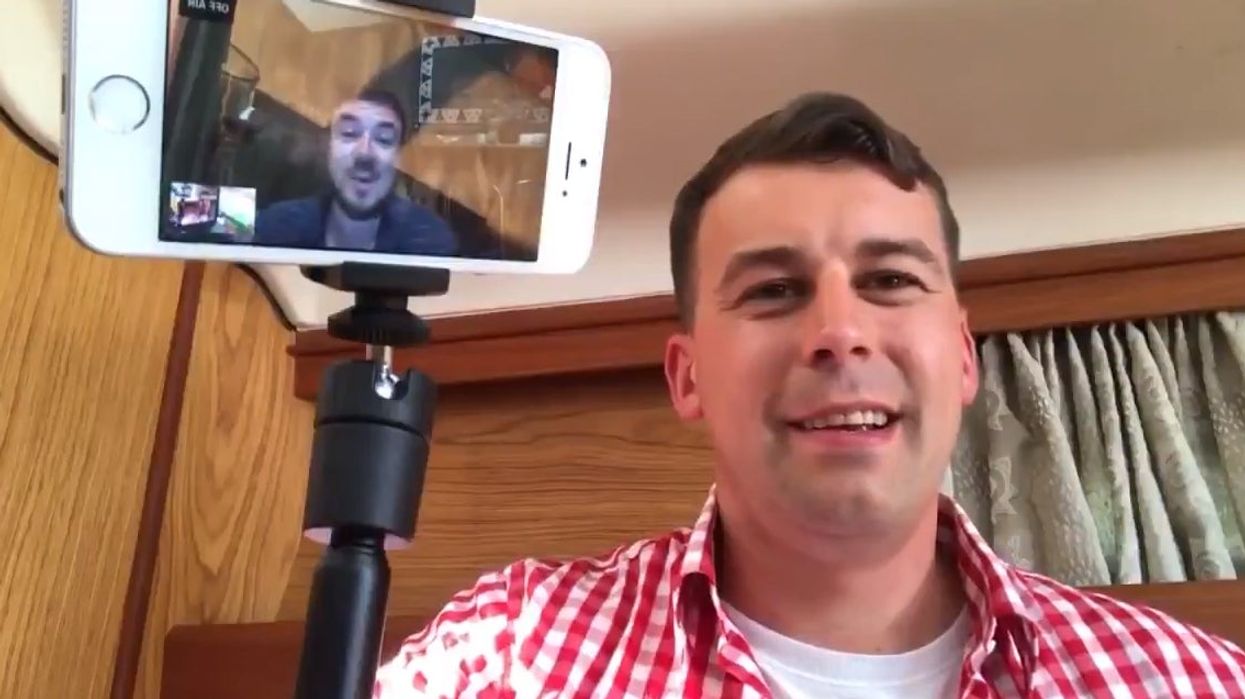 Little Enterprises Cali/ YouTube/ Screengrab
It might sound like a cliché, but it would appear that some angry men on the Internet do actually live in their parents' spare room.
Jason Kessler might not be a name that you are immediately familiar with, but he is a renowned American white supremacist who was one of the main organisers of Unite the Right rally in Charlottesville, Virginia last year.
The rally, which resulted in violence and the death of a protester, Heather Heyer, was one of the ugliest examples of white supremacy seen in the United States in recent years.
Despite the attention that it attracted, it seems that it hasn't exactly been financially beneficial for Kessler, who says he still lives with his parents thanks to mounting legal costs from the rally.
This news was revealed while Kessler was taking part in a live stream with Patrick Little, a neo-Nazi who ran an unsuccessful campaign for Senate in California.
During their discussion, Kessler is on the receiving end of an earful from his old man, who scolds him for recording the stream in his parent's bedroom.
Unite the Right 2 organizer, Nazi failure Jason Kessler gets yelled at by his dad for being a Nazi while livestream… https://t.co/JKPOOqgIUQ

— Flyingovertr0ut (@Flyingovertr0ut) 1534259021
Kessler's dad can be heard yelling:
Hey! You get out of my room!

I want this to stop in my room, Jason, this is my room.
Kessler does his best to ignore his dad but Little becomes distracted by the commotion and asks him what is going on.
You got a drunk roommate there?
Kessler then replies
Something like that.
He mentions that the person, who he seems reluctant to identify as his dad, is someone who he is at 'crosshairs' with over his views on Israel and the Jewish people.
Kessler's dad then appears to tell him to 'clean his room'. At that point Little puts two-and-two together and concludes that it is one of his parents. Awkward...
After being asked if he is staying with an Orthodox Jew, Kessler explains that due to a number of expensive lawsuits that have been filed against him after Charlottesville, he's been forced to move back in with his folks due to his depleting funds.
What a shame. Our heart bleeds.
As this short clip goes on, Kessler insults his parents by calling them "cucked" because they watch the History Channel and it's "constant anti-German propaganda".
Fortunately for him, Little takes sympathy on his friend and shows him his own humble surroundings, which is nothing more than a boa,t but adds that he might have to start renting or sell the boat and an apartment that he owns, due to his own mounting expenses.
HT The Hill