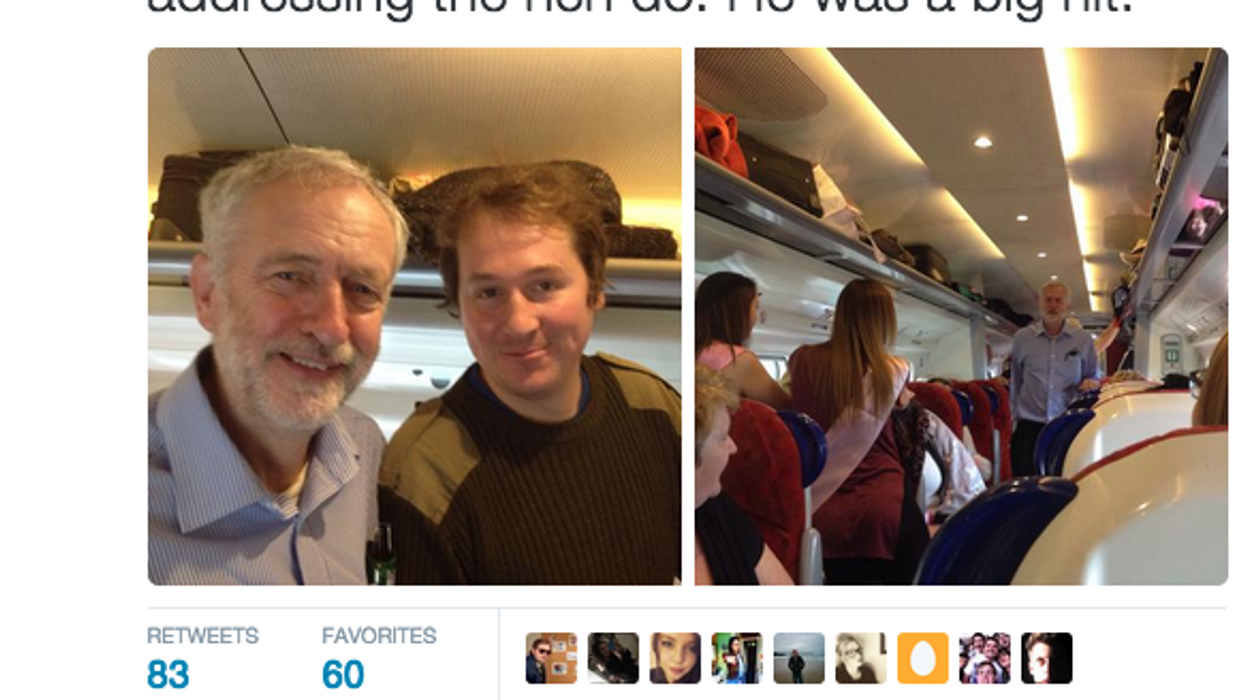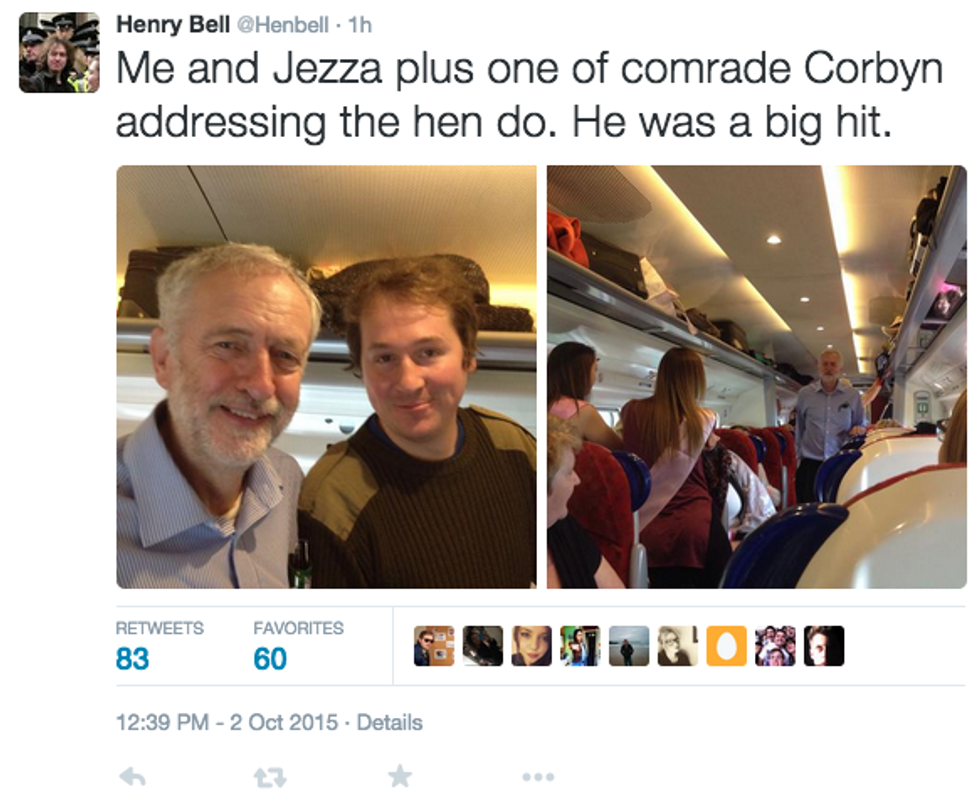 History really does repeat itself.
Despite newly-elected Labour leader Jeremy Corbyn's attempts to brand his leadership as part of the "new politics", the Islington North MP has followed in the footsteps of his predecessor Ed Miliband by getting mobbed by a hen party.
Henry Bell, a journalist who witnessed the encounter, said Corbyn proved to be "a big hit" with the group of women, at least one of them clad in a pink sash, on a train in Scotland.
Bell initially thought he was the only person in his carriage on the train to London. But oh, how wrong he was.
In one of the pictures Bell posted to Twitter, Corbyn appears to be addressing the assorted women, who are listening intently.
We can only wonder what speech he made that captivated them. The merits of socialism, perhaps, as one Twitter commenter suggested.
Bell said that there were plenty of selfies and "a lot of vodka and vimto going around."
Although sadly there appears to have been rather fewer screams of excitement, as befell a rather hapless Ed Miliband in Chester shortly before May's election.
that's