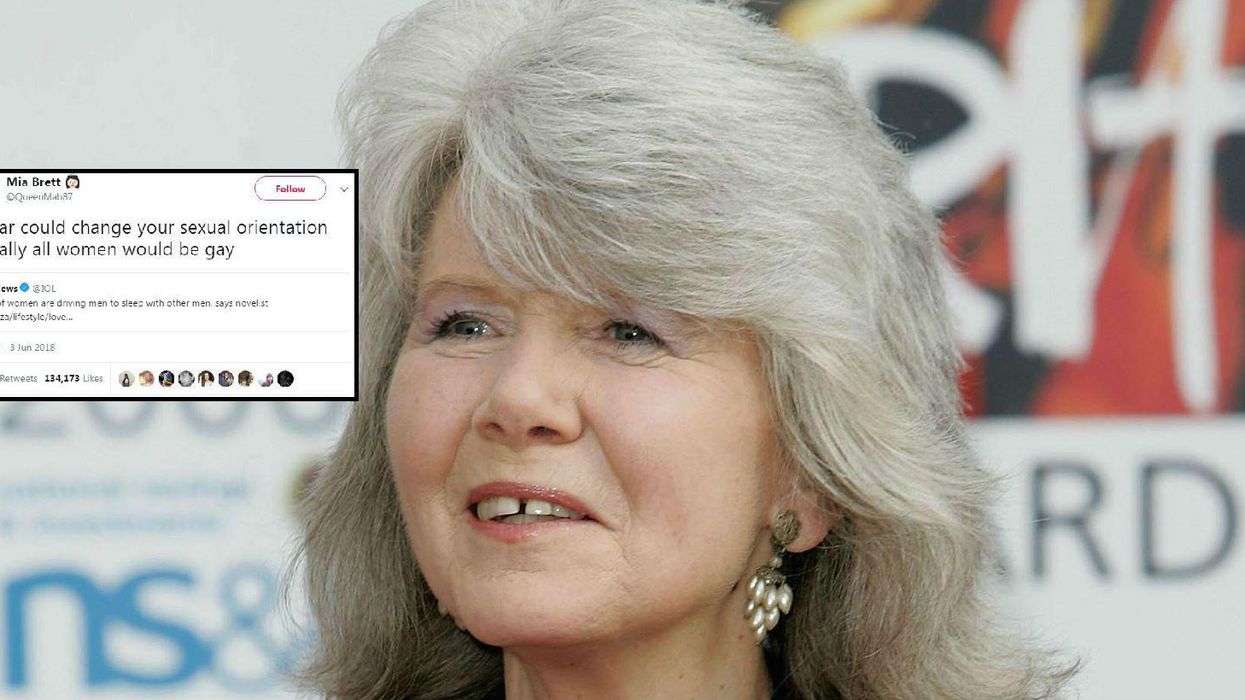 Getty
An author has come under fire for suggesting men have "gay affairs" because it's "safer to go with their own sex".
Jilly Cooper spoke at the Hay Literary festival in front of hundreds of people and recounted a story of an "adorable gay friend" who had started dating online following the death of his partner.
She said:
Men cry all the time now. The whole time, always crying. And they have beards.

He's just started going on the internet now and he said it is extraordinary. It's all married men wanting to have gay affairs.

Do you think they are so terrified of women now it is safer to go with their own sex?
Lots of people disagreed with her framing of homosexuality.
But it was student Mia Brett who made a perfect point:
If fear could change your sexual orientation literally all women would be gay.
Statistics show that women still suffer the brunt of sexual harassment and domestic abuse. According to data from ONS, 26 per cent of women and 14 per cent of men had experienced domestic abuse since the age of 16, equivalent to an estimated 4.3 million female victims and 2.2 million male victims.
Brett added that sexual orientation is a 'spectrum'.
Her post garnered a lot of attention, with more than 134,000 likes and almost 35,000 retweets. Suffice it to say, people were in agreement.