PA Images / Joe Giddens
Ukip leader Paul Nuttall isn't having the greatest week.
Last night, Ukip were emphatically beaten by Labour in the Stoke-on-Trent Central by-election.
Despite increasing their voteshare by two per cent, and Labour losing two per cent, they were edged out of the consituency seat dubbed the 'Brexit capital' because of its near-70 per cent Leave vote.
Nigel Farage, former leader of Ukip, told Nuttall at the spring conference that a victory in Stoke was "absolutely crucial".
The defeat raises doubt about Ukip's future ability to capitalise on Labour's falling standing and Brexit.
"We are not going anywhere," says @paulnuttallukip, hoping to sound defiant but being inadvertently frank instead.

— davidallengreen (@davidallengreen) 1487932076
Nuttall was forced to apologise for claiming that he was a Hillsborough survivor - or that he had friends who died there - leading to a wave of resignations.
Couldn't have happened to a nicer guy.
Here are 7 pictures of him looking thoroughly put out...
1.
Picture: (Getty Images / Christopher Furlong)
Misters Farage and Nuttall experience some splashback as they attend a public meeting in Stoke ahead of the by-election.
2.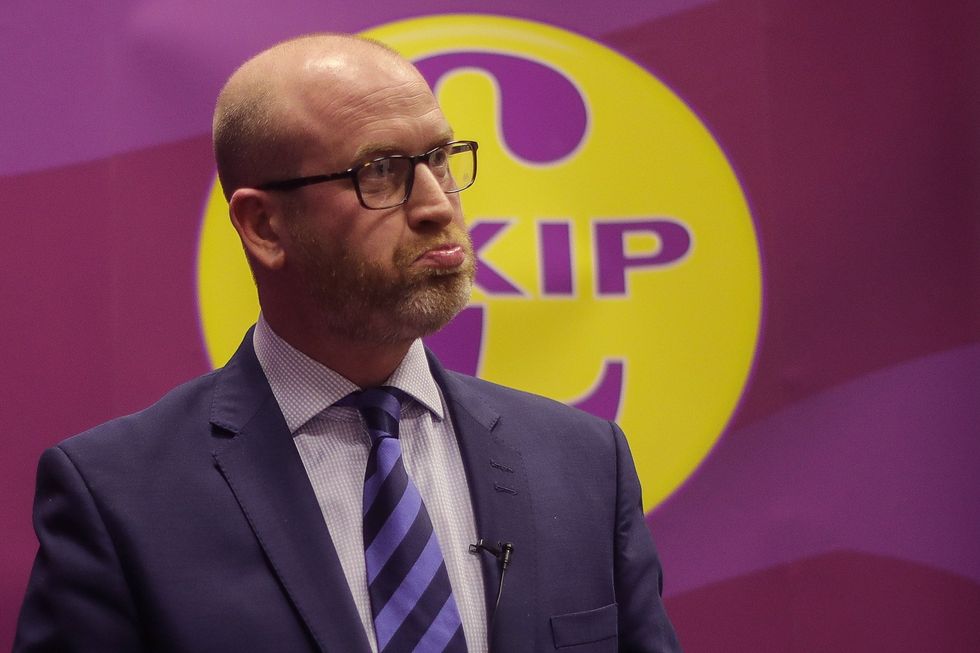 Picture:
3.
Picture:
4.
Picture:
5.
Picture:
6.
Picture:
7.
Picture: