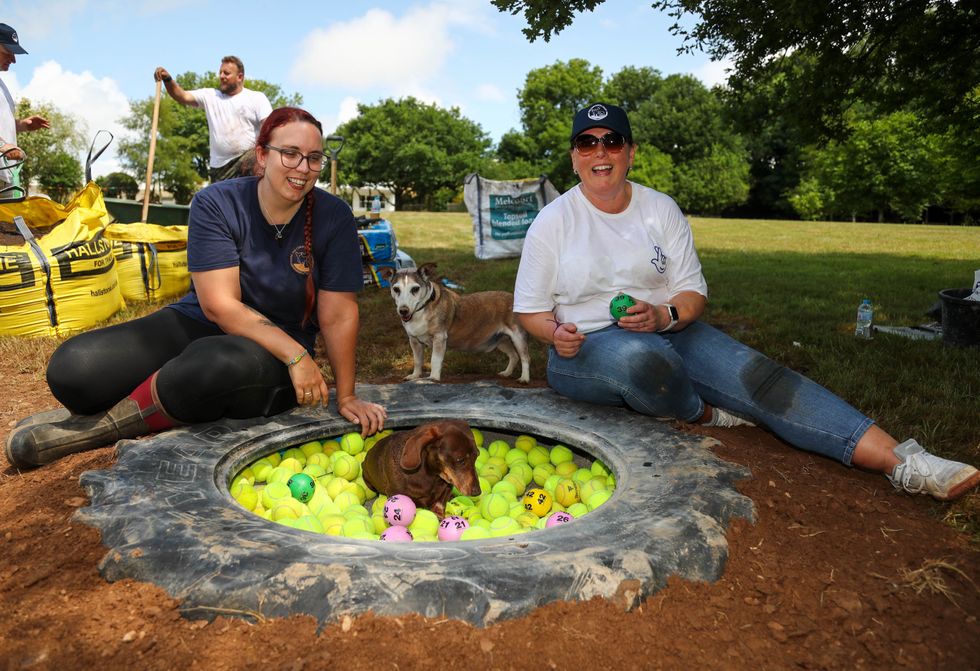 PA Media - Martin Bennett/National Lottery
An energetic team of National Lottery winners donned their sun hats and put in a day of hard graft to give the four-legged residents at a pet "retirement home" a new lease of life.
With a combined wealth of around £27 million, the team of 20 winners stepped up when they heard about the Cinnamon Trust's plan to install a herb garden and gym specifically for the dogs who, having lost their owners, were now resident at the trust's home in Devon.
Working alongside the Cinnamon Trust team, the millionaire workforce rolled up their sleeves, getting stuck in to create a uniquely dog friendly space where the more senior residents could amble and browse to their hearts content among more than 20 varieties of herbs.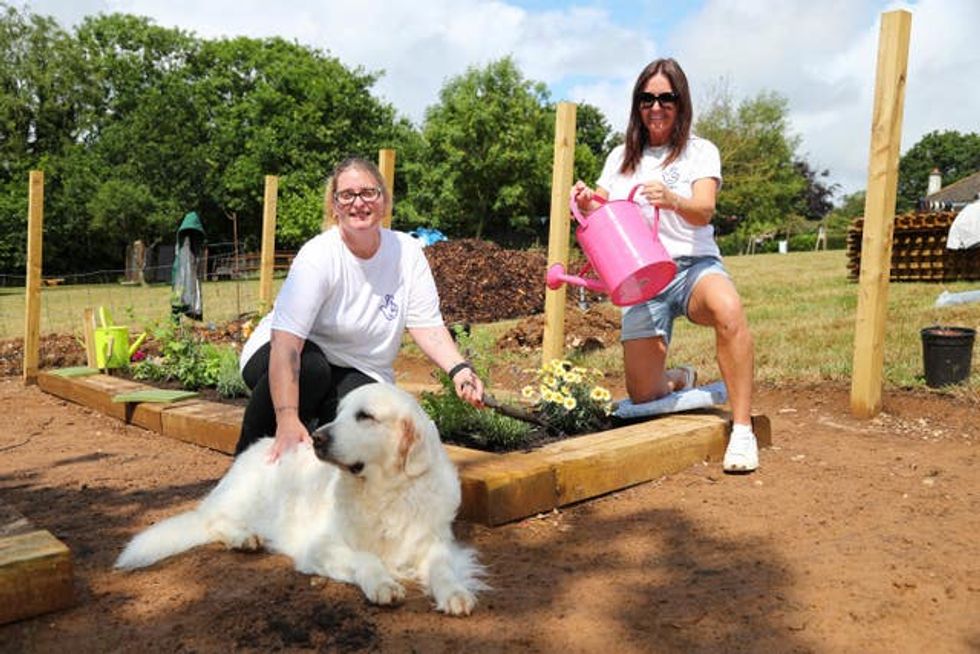 National Lottery winners, left to right, Lesley Herbert and Debbie Goolding with Zoe the dog (Martin Bennett/National Lottery/PA)PA Media - Martin Bennett/National Lottery
Meanwhile, those with slightly more spring in their step would be able to enjoy the bespoke doggy gym which included ramps, sand pits and a one-of-a-kind lottery ball pit.
Leading the team were National Lottery millionaires Ruth and Peter Doyle, whose win enabled them to retire early and enjoy more time with their beloved dogs, Bailey and Lily.
Their win has also meant they have been able to help dogs who have been less fortunate, fostering Romanian stray dogs and volunteering for a rescue centre in Spain.
Mrs Doyle said: "It's been wonderful working as a team today in the beautiful Devon countryside.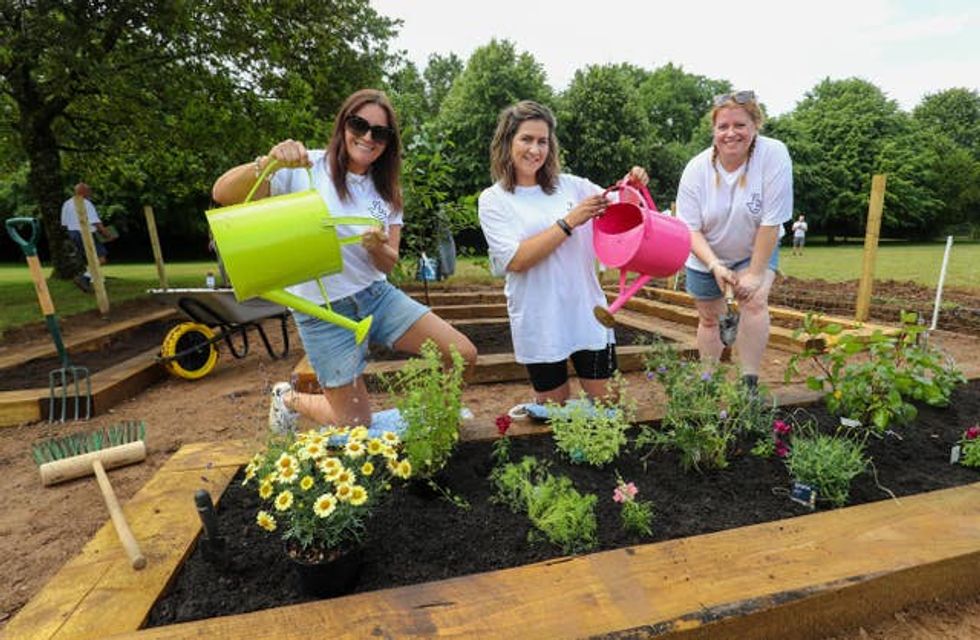 Lottery winners, left to right, Debbie Goolding, Jenn Burston and Natalie Symes (Martin Bennett/National Lottery/PA)PA Media - Martin Bennett/National Lottery
"Hopefully our efforts will make life for the dogs who live in the care of the amazing Cinnamon Trust family just that little bit more enjoyable in their twilight years.
"Our win meant that we could help dogs that had been mistreated, while also spending more time with our two.
"From the moment the win was confirmed, they benefited, we even treated them to their own specially adapted dog van so they would be more comfortable when we went on holidays.
"Sadly, we lost Bailey earlier this year but, once again, the win helped us as we were always able to give him absolutely the best care and treatment, even in those last sad weeks."
The trust's two pet retirement homes take in a variety of animals when their owners have made prior arrangements for their beloved companion to be cared for.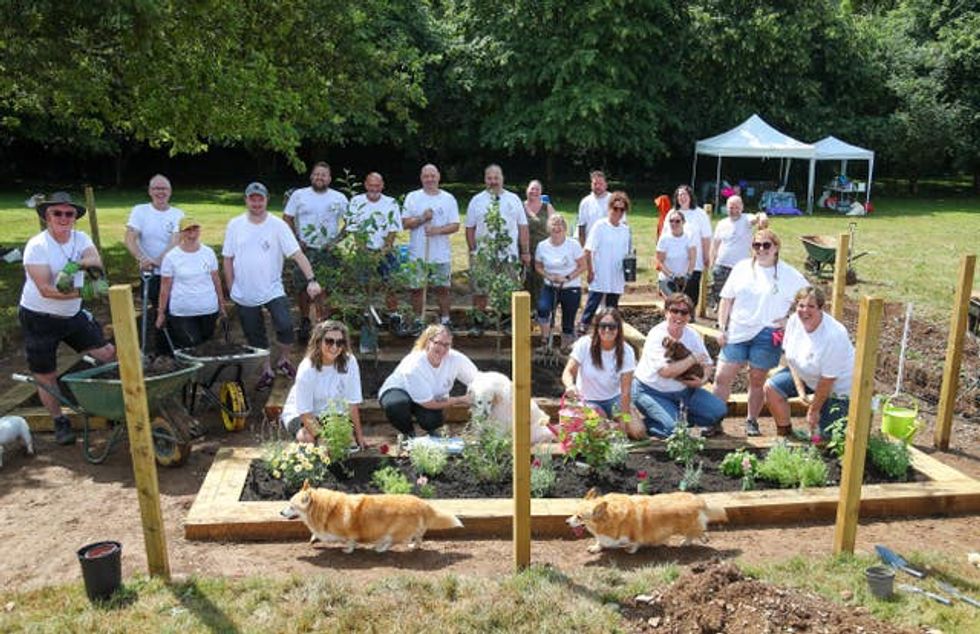 The team helped create a new dog friendly space (Martin Bennett/National Lottery/PA)PA Media - Martin Bennett/National Lottery
Following the help of National Lottery winners from across the south-west of England, they can also enjoy their own gym and herb garden.
Sanctuary manager Julie White added: "So much of what we do is making sure that the pets that arrive here enjoy the same level of care, love and attention that they would have received with their owners.
"The herb garden isn't as crazy as it sounds, there's quite a bit of evidence that allowing dogs to self-select from a range of herbs not only keeps them entertained but also helps the dogs to self-treat common ailments like tummy ache or stiff joints."
The winners who gave up their time to help the Cinnamon Trust included Neil and Sue Smart, who won £1 million, £3 million-winner Jenn Burston, Viv Moss who received a £6.5 million jackpot, and Andrea Holmes who won £2.5 million.