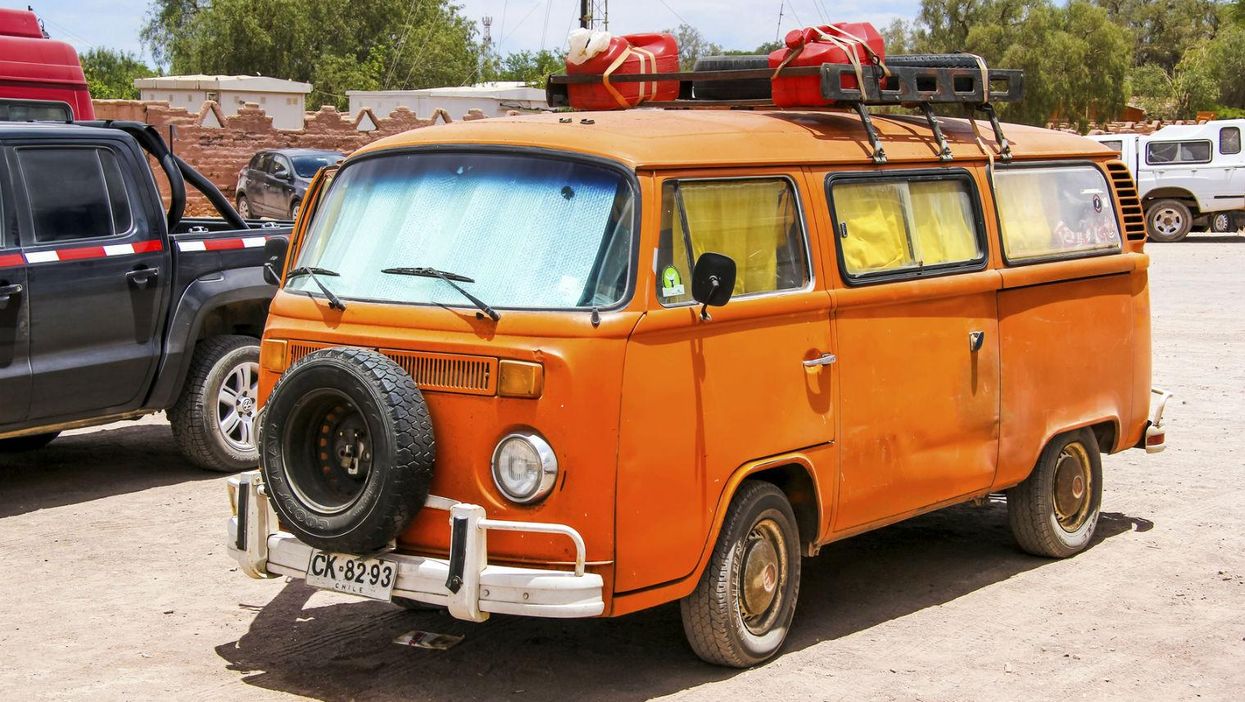 A man in Dayton, Ohio was caught having sex with a parked van.
On Tuesday evening a man identified as 'Michael Henson' was reported to local police as being intoxicated and swinging on a stop sign. According to local news station WDTN, Henson was found by police wandering around in just a pair of shorts and shoes.
Police put him in the back of their car and then spoke to the person who had originally reported the incident. The witness apparently elaborated on Henson's activity. They said he'd been seen standing near a parked car on (wait for it) 'Deadwood Street'. Henson had proceeded to pull down his shorts and place his genitals on the front grill of the van that was parked on the street.
This produces so many questions. The front grill? Was anybody else picturing the exhaust pipe? Also what the heck does 'place' mean? Wait, is this even his van?
After doing this, Henson reportedly fell asleep in someone's front garden, prompting the witness to telephone for the Montgomery County Police.
Henson was arrested for public indecency and is now in the county jail. His bail was set at $2,500 (USD)