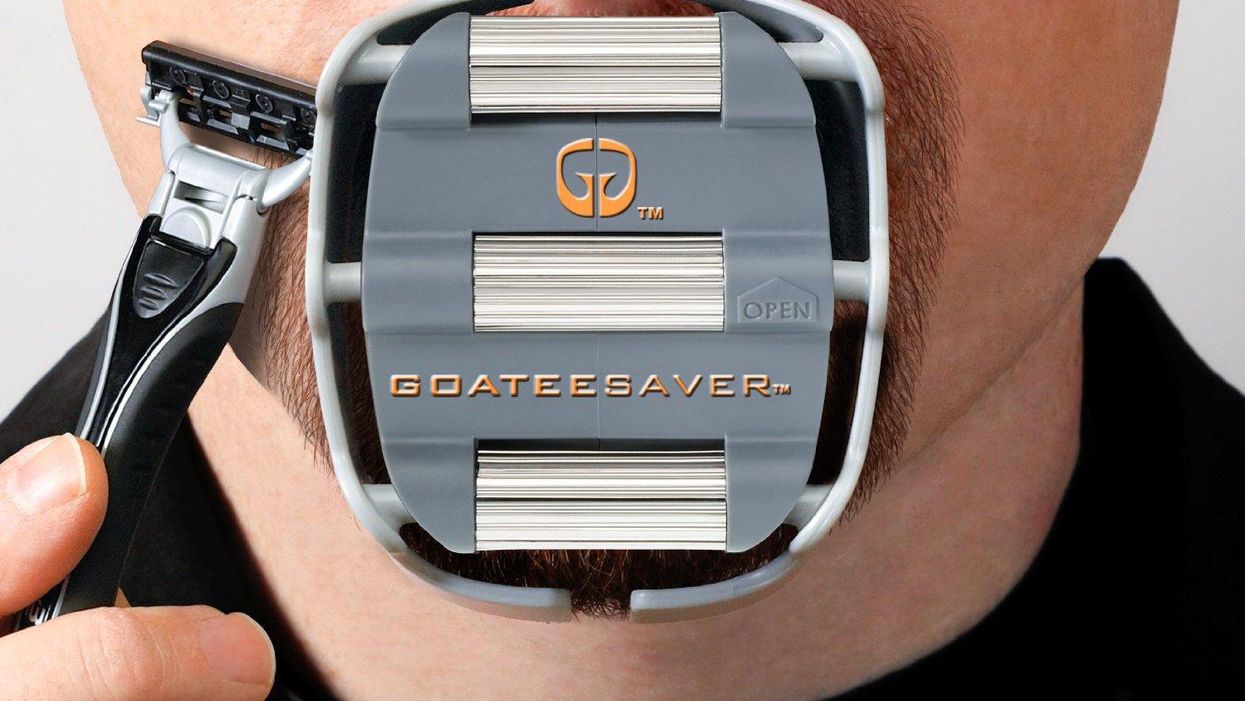 Have you been striving for that perfectly symmetrical goatee, and always found free-shaving just too darn tricky?
Perhaps your mo' is looking a bit straggly after eight days of growth, or you just need that perfect Christmas present for the person you hate and you just don't know what to get them.
Well, fear no longer. Because the "GoateeSaver", the grooming tool "designed to give you the perfect goatee EVERY time you shave" is now available in the UK.
It saves time, without sacrificing my loyalty.
It takes the guess work out of goatee grooming. It's a perfect shape every time.