In the past few weeks, several photos have been shared on social media claiming to show Isis militants going under cover as refugees to sneak their way into Europe.
One supposedly shows a refugee hitting a police officer with an "Isis flag" (it's not an Isis flag and the picture is three years old) while the other shows a before shot of a man with an assault rifle in the Middle East and an after shot that shows him at a border crossing in Europe (he was a soldier for the Free Syrian Army who actually fight against Isis).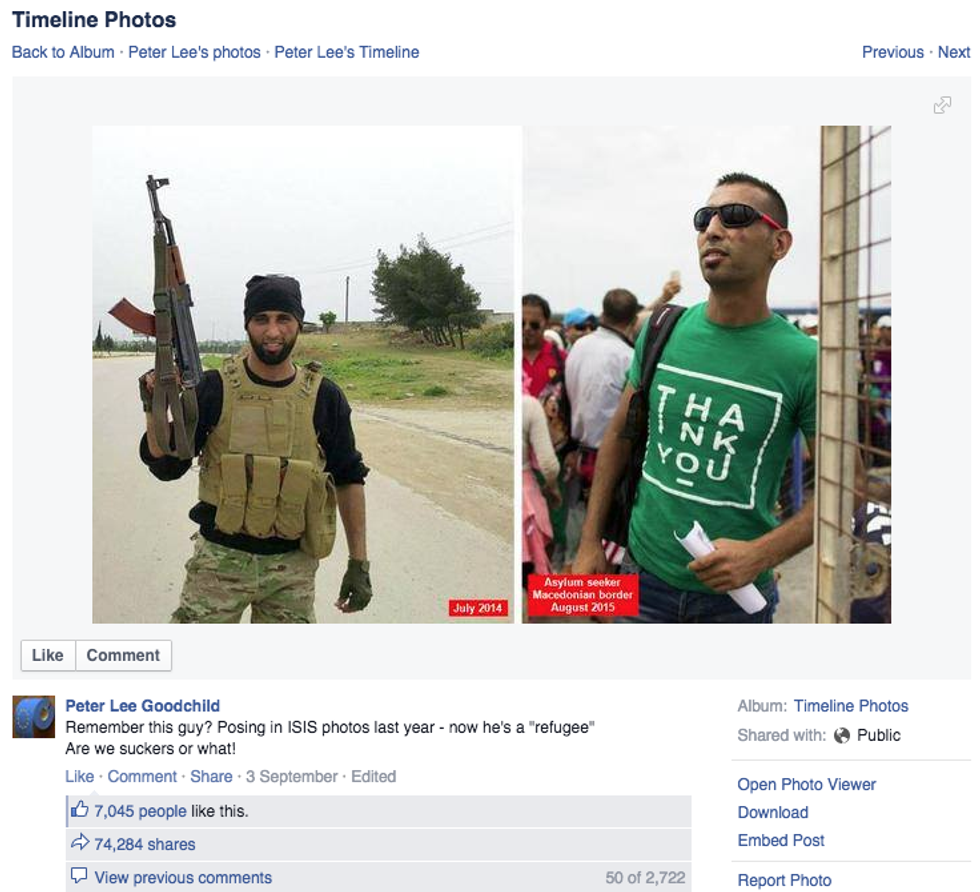 Both have been captioned with alarmist rhetoric and shared hundreds of thousands of times by far-right and anti-immigration groups on Facebook and Twitter and by those concerned at the supposed security threat.
And now, one man has created another fake poster, but this time one which ridicules the bizarre trend... by using photos of renowned rapper Ice Cube.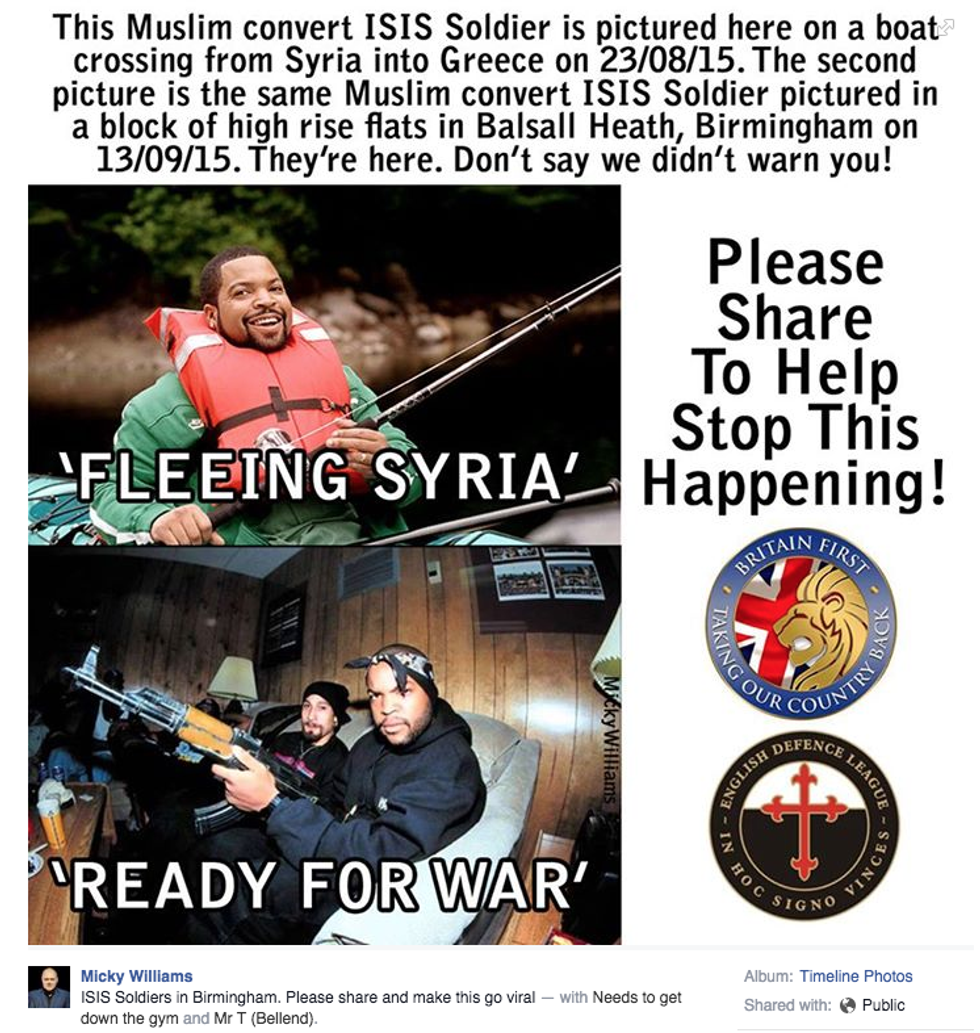 Picture: Micky Williams/Facebook
Micky Williams posted his photo with the logos of Britain First and the English Defence League - two far-right groups with big social media presences.
Mocking the usual scare tactics used on these sort of posters, Williams' caption reads: "This Muslim convert ISIS Soldier is pictured here on a boat crossing from Syria into Greece on 23/08/15. The second picture is the same Muslim convert ISIS Soldier pictured in a block of high rise flats in Balsall Heath, Birmingham on 13/09/15. They're here. Don't say we didn't warn you!"
The post combines two fairly famous internet memes of the former NWA rapper:
Williams' post has been shared more than 18,000 times since being published on Tuesday, with many revelling in his obvious satire of Islamophobia and anti-migration rhetoric. But, astoundingly, in a subsequent post he estimated that "a good 10 per cent" of people reposted it thinking it was real.