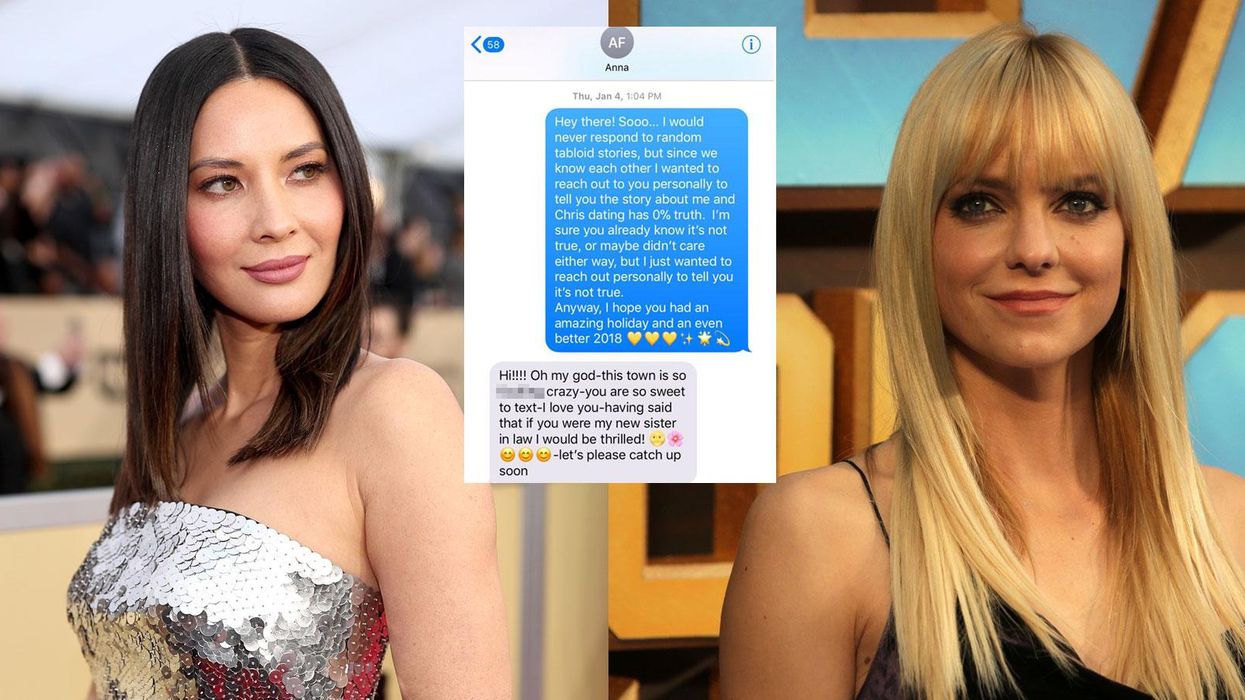 Getty Images / Christopher Polk / Staff; Getty Images / DANIEL LEAL-OLIVAS / Stringer; Twitter / @oliviamunn
Olivia Munn has shut down unfounded, school-playground-esque rumours that she and Anna Faris are fighting over a guy.
The actor shared her Instagram story to spike reports that she is dating Faris' ex, Chris Pratt.
🙋🏻‍♀️🙋‍♀️💜 https://t.co/8bUXVAg4D1

— o l i v i a (@o l i v i a) 1516567860
The actor's posts are thought to be in response to an exclusive report by Entertainment Tonight that she shared a "romantic" dinner with Pratt in December last year. 
Pratt and Faris announced their separation in August last year, after eight years of marriage. 
Munn didn't hesitate to shut down the rumours. 
The Newsroom and X-Men: Apocalypse star then shared her text conversation with Faris.