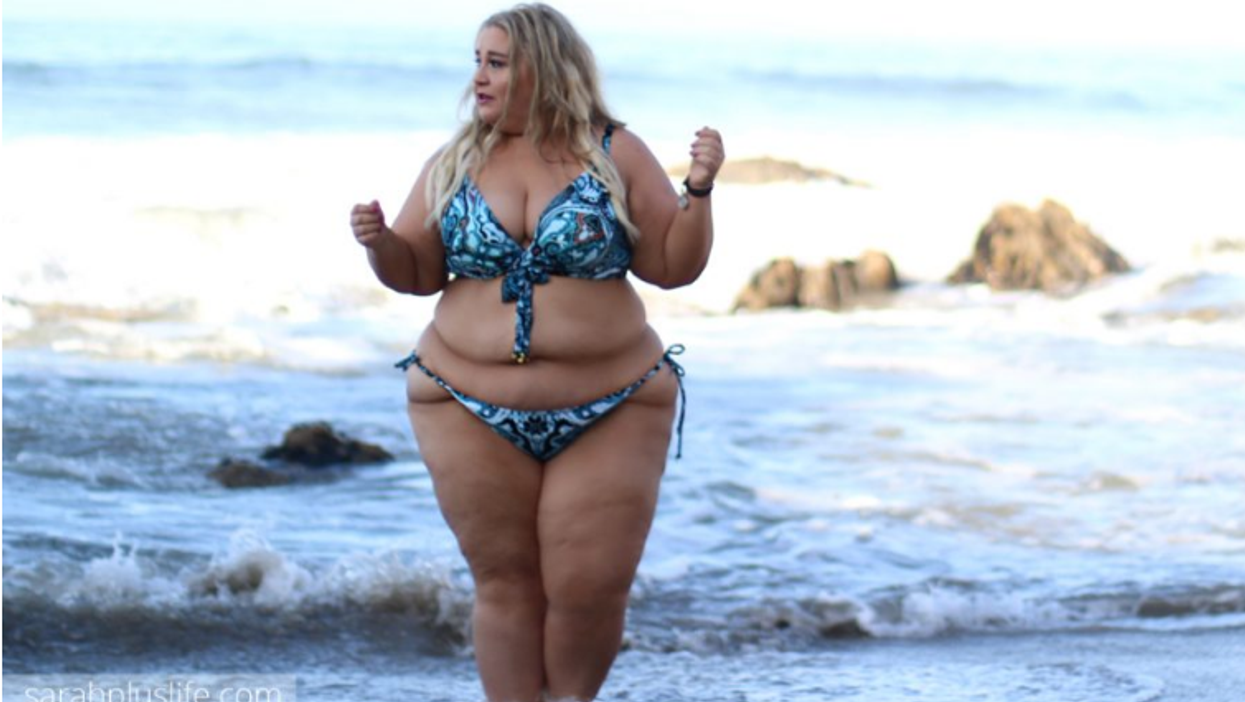 www.sarahpluslife.com
Sarah Sapora is a plus-size blogger. She also hasn't worn a bikini for 25 years, until now.
Sapora, who lives in LA, was aged 13 and at "fat camp" when she last wore a bikini, she writes on her blog. She explains that wearing a bikini again has made her feel as free in her body as she was back then.
She writes:
We get one turn around this dance floor, folks. There comes a time in your life when you realize it's time to play the music you like, and dance like nobody's watching. Or like everyone is watching. Except if anyone is heckling, you don't care what others say because you're too busy moving and shaking and living and laughing to be noticed.
Here she is: