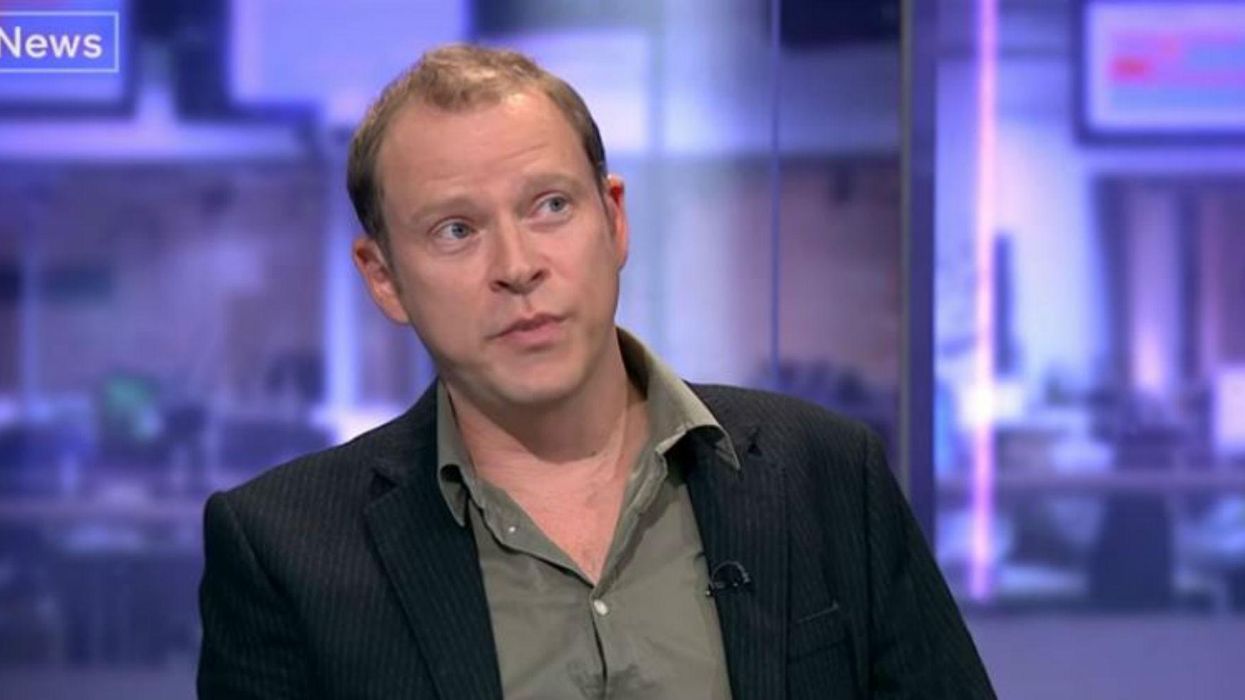 Channel 4 News/YouTube screengrab
During an interview with Channel 4 News regarding his memoir How Not to Be A Boy, the actor and writer Robert Webb discussed 'the trick' which occurs in his family home.
Speaking to Krishnan Guru-Murthy Webb explained a term used in their house called 'the trick'.
Webb's 'trick' is the word used to prepare his daughters for the 'gender conditioning' they will face at school and in the future.
'The trick' is the family code word for the oncoming tide of gender nonsense that my daughters and their male friends at primary school are going to have to spend their lives wading through. You know gender conditioning, essentially.
He explained:
The way boys and girls are told they have to behave in different ways and that they have different roles to play in life depending on the contents of the front of their pants rather than the content of their character.
Calling it 'the trick' came out of Webb's daughter Esme, aged six, talking about the patriarchy (impressive) but calling it:
The 'patricarcky'
He then recounted a time when Esme had asked if she went go to a non-uniform day at school as Spiderman, and not as a princess, would she be laughed at?
When told she might be laughed at, and asked what she would say in response, Esme replied:
Shall I tell them they're laughing because of 'the trick' that makes men sad and women get rubbish jobs?
The full interview can be seen here.
'The trick that makes men sad and women get rubbish jobs.' @arobertwebb on how he teaches his young children about… https://t.co/INm1SeSTh5

— Channel 4 News (@Channel 4 News) 1504038454
A study by YouGov in 2016 measured the feeling of 'masculinity' and 'femininity' in members of the British public.
The survey found just two per cent of 18-24 year old men felt 'completely masculine', compared to 32 per cent of men aged 50-64, and 56 per cent of men aged over 65.
A large gap between younger and older women was also found, but to a less extent.
It also reported that 14 per cent of women aged 18-24 felt 'completely feminine', 45 per cent aged 50-64, and 59 per cent of women over 65.