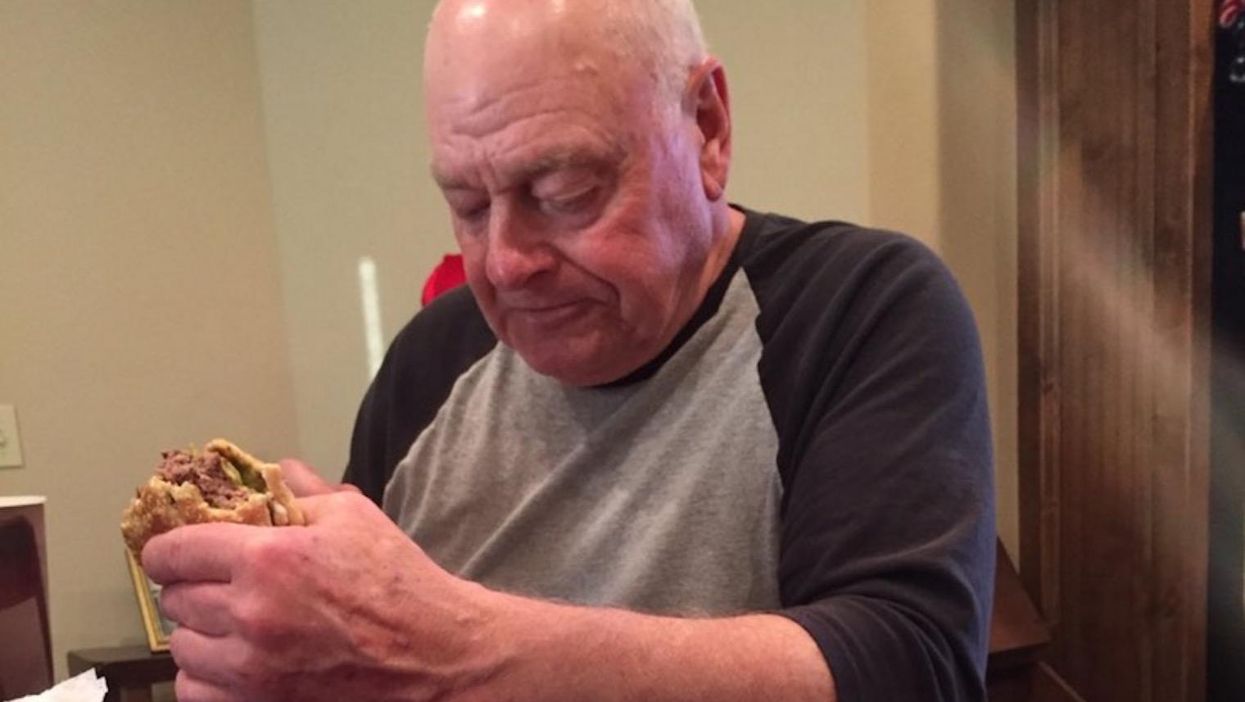 Kelsey Harmon from Washington, Oklahoma visited her Grandfather for dinner last week.
He had made 12 burgers, for the six grandchildren he was hoping to see.
Sadly, it seems Kelsey was the only one to get the invitation.
I'm the only one who showed ;( love him
She posted a photo of her disappointed grandfather, eating his burger alone, to Twitter
The reaction to the tweet, was pretty unanimous - an outpouring of sympathy and sadness
But now, Sad Grandpa is hosting a cookout.
Apparently overwhelmed with the world's reaction on social media 'Pawpaw' is flipping burgers for anyone and everyone who attends his special one-off cookout on March 26 at the family's flea market, according to KVUE.
People are already planning their journey...
And so are we...