Having a bad day today? At least you're not these people.
Snapchat users have been sharring photos of bad days they have been having. And we're talking really, really bad days. The sort of days that make you want to just drop everything, run back home and crawl up in a ball on the sofa.
They've shared cooking fails, bizarrely literal fast food orders, people getting their head stuck in things, people spending hours on presentations only to realise they misheard the instructions, crushed cakes, and just plain old stupidity. If you're having a bad day yourself, scroll down and cheer yourself up at their misfortune.
Vending machine fail.
Always drive safely.
Sometimes you've just got to admit defeat.
This is what happens when you greedy.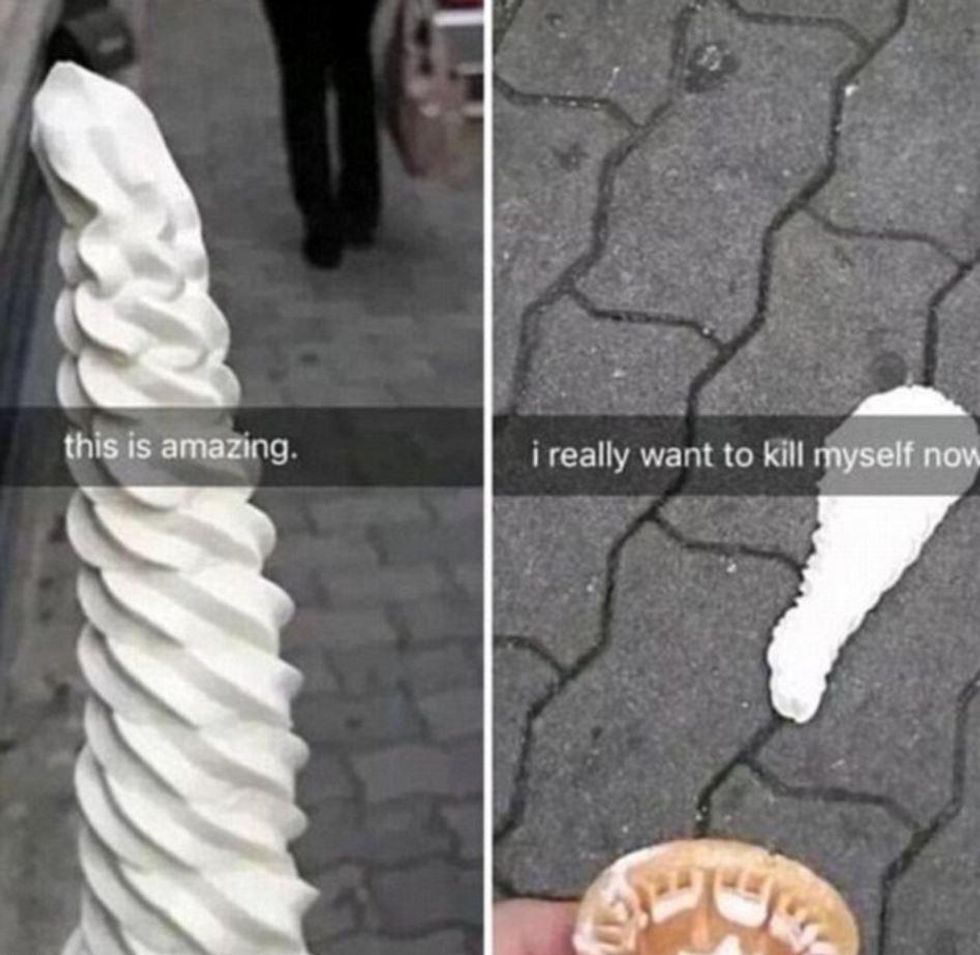 How does this even happen?
They are not having a good day.
It's going to be a long wait.
It doesn't taste as good as it looks.
You had one job.
This is fine.
Ruined.
You know it's bad when the fire brigade have to be called.
Uh-oh.
All that time, wasted.
Incredible weather.
Never be in the middle of the yearbook photo.
That's what the order says.
The snooze button is a dangerous thing.
Always make sure you put things up properly.
Not quite Mystic Meg.
Brrrrrrrrrrrrrr.
There's a reason it isn't working.
Takeaway, then?
But it's not all bad.